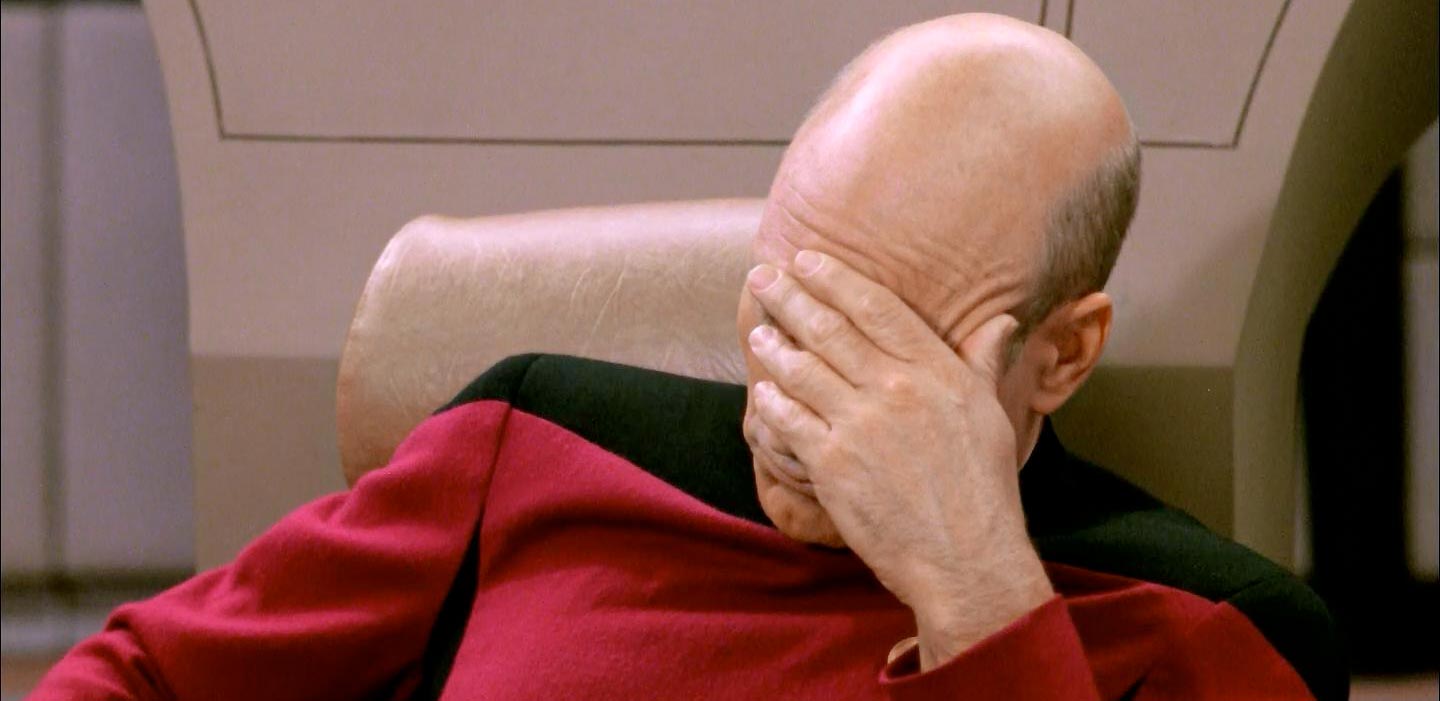 This past year and, in fact, this past decade, has been one heck of a ride for the average investor, customer and employee. In truth, this has been one of the most amazing decades in the world of wireless, telecommunications and technology. We have seen so many new ideas rapidly grow from nothing to industry leading. We have also seen plenty of screw-ups. Let's take a look at a few of them in no particular order.
Ring security lets strangers into your home to spy on you
While Ring security, which appeared on TV's Shark Tank, looked like a home run early on, these days it's attracting lots of negative attention. There are a growing number of stories on how bad guys break into Ring devices and violate your privacy.
Other reports say bad guys use lasers to open your doors and break into your system to watch you using the Ring camera and talk to you on the Ring speakers. Think about it. When you are undressed or having a private conversation, strangers are watching.
Technology has two sides, good and bad. However, we only hear about the good side from advertising and marketing. We learn about the bad side through these kind of break-ins.
This is really creepy. As for Ring, they aren't taking responsibility for this disaster, which they created. They are blaming the breach on users making it too easy.
This is the wrong approach. Blaming your customers for these break-ins can never be the right answer, particularly when your stated corporate mission is "To Reduce Crime in Neighborhoods."
Also, Ring is owned by Amazon, who should know better than to blame the customer.
What they should do is educate their user base and the market in general on how to avoid this problem. One way is changing passwords on a regular basis. Something no one does. Another way is using Two-Factor Authentication. This can help.
Never ending T-Mobile, Sprint merger attempt
You would think that when two companies want to merge, there would be a quick decision one way or another and they could get on with doing business. Not with the T-Mobile and Sprint merger. This merger attempt keeps dragging on year after year. Will it ever end?
While this merger makes sense for the two companies, there seem to be serious questions about whether or not it will ever get approved. They have received approval from various government agencies, but many states are still standing in the way.
Meanwhile, T-Mobile is growing without the merger but needs the wireless spectrum that Sprint has. Sprint is in a weakened condition and seems to need this merger just for survival.
Why smartphones are getting larger and not smaller
We see the smartphone industry keeps making larger devices. In fact, the folding screen smartphone lets them make very large smartphones that fold down when not in use.
While this is great for some customers, the industry should also focus on smaller screen smartphones as well. There is a segment of the marketplace that prefers a smaller screen and lighter device. However, they are being ignored. Why?
Samsung Galaxy Fold folding screen smartphone
This is a new category that several handset makers are trying to jump start. Samsung Galaxy Fold was first to market and it was a disaster. The folding screen had a film on the screen which was supposed to be there. Users thought it was just a cover and removed it. This screwed up the entire viewing experience when parts of the screen were dead.
Now that the newer version of the Galaxy Fold is in the market, testing shows it has a limited lifespan before new screen troubles may set in. While it's great to look at and use, this limited lifespan is obviously going to cap sales.
Lenovo Motorola Razr is a smaller folding screen Android smartphone
Let me mention one tech innovation in this discussion that could be a real positive. The new Motorola Razr is a folding screen smartphone as well, but this folds down to a smaller device while the typical folding screen opens to enlarge the viewing experience. This device is an Android folding screen smartphone, but this time it folds down to make the device smaller, not larger.
This is the first smaller focus. Let's hope it is successful.
Expect other companies to enter this space, including Apple. We'll see how successful it ends up being after a while.
I think smaller and lighter smartphones will be just as popular as larger and heavier ones. It all depends on the user needs.
Perhaps this will open up a new vision for other smaller smartphones. We'll see.
Apple Catalina MacOS software upgrade horror-story
Apple users like the fact that this is a more conservative company, and both upgrades and updates to the operating system typically work well. However, in recent years there have been problems. Including this year with the most recent Catalina upgrade, which is a disaster for many users.
Right after the upgrade, suddenly printers, scanners and other products and features simply stopped working. I had to run out and buy several new printers and scanners just to find one that would work. And I am still having problems today.
While I am sure Apple will eventually fix these major problems, this is a big black eye to the Apple brand and creates problems users don't want to deal with.
Whether this has long-term impacts on Apple depends on how quickly they solve this problem they created.
Privacy invasion: Amazon, Google, Apple, Facebook, Microsoft secretly listen to users
AI voice assistants like Siri, Alexa, Cortana and countless other companies and technologies are often very helpful to users. However, nobody told these users that their private conversations are also listened to by human workers at the companies that provide them.
This is a clear violation of privacy and personal security.
They can listen in when you don't realize it. Want proof. Try this? With your iPhone sitting on the table in front of you, simply say, Hey Siri, and see what happens. Same with your Android phone. Say, Hey Google.
I've been warning about this for years. It's good everyone is finally catching on to this privacy invasion problem. Now perhaps we can solve this growing problem.
AI and voice assistants can be an incredible asset. However, we must guard against the invasion of privacy and personal information.
Amazon HQ2 not going to New York City after all
After a huge, multi-year search for their second headquarters operation, Amazon.com selected New York City. That would have added 50,000 workers and brought billions of dollars to the region. It would have been a huge home run for New York.
However, thanks to certain politicians and their unwelcoming attitudes, Amazon decided to go elsewhere. Huge financial loss to the region which will be felt by all taxpayers going forward.
Although Amazon subsequently announced that it will open an office in NYC for its consumer and advertising teams, this one will be much smaller and only hold 1,500 workers and not move the needle at all.
Social Media political bias exposed
Social media is a new sector to watch over the last decade. Its growth has been rapid and astounding. However, it was exposed that they have a left leaning slant and since they have become such an important way we exchange ideas in the marketplace, we need to find a way to balance their approach and have all ideas discussed so we can find the right balance.
This story is just beginning.
WeWork disaster continues to unfold
We thought WeWork was a bright and shiny object, then came the disastrous IPO and unravelling of this company. Ever since, this company has been through the ringer, and there does not seem to be a soft landing in sight.
We can go on forever, but you get the point. Never assume what you are using is safe and that you are protected. Unless you are fully aware of how you can protect yourself in each instance, the bottom line is you are vulnerable.
As you can see, 2019 was full of all sorts of bells and whistles, wins and losses, and lots of problems and issues to deal with. This is just a partial list.
Let's hope 2020 with 5G wireless, AI, IoT, the cloud and all sorts of new technology will usher in the next generation of exciting new technology for consumers and business customers. Let's hope we can address the increasing privacy invasion concerns and personal safety issues.
Hopefully, it will be a very good year for investors, workers, executives, companies and industries as they all continue to transform our world and create the future. However, even companies who are on top today can be at the bottom tomorrow. Just saying.
Jeff Kagan is an Equities.com columnist. Kagan is a Wireless Analyst, Telecom Analyst, IoT Analyst, Industry Analyst, Influencer, speaker and consultant. He follows wireless, wire line, telecom, Internet, pay TV, cable TV, IPTV, Cloud, Mobile Pay and communications technology. Email him at [email protected] His web site is www.jeffKAGAN.com. Follow him on Twitter @jeffkagan.
_____
Equities Columnist: Jeff Kagan
Source: Equities News