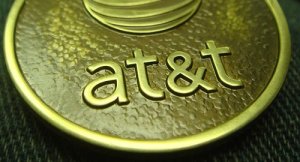 Last week, I attended the AT&T (T) Analyst Summit at their headquarters in Dallas. This is their regular get-together,with the industry analyst community. Let me share some thoughts I have on AT&T after that meeting: Where they were, where they are today, and where they are heading tomorrow.
While I won't discuss items in detail, I will share my take on AT&T's current position, and their direction going forward. I think this is important to investors, customers, workers, competitors and partners alike.
Very Impressed with AT&T
First, let me say that I am very impressed with what I learned about AT&T at this meeting, which focused both on consumer and business. I already knew much of what they discussed, since I have followed AT&T for so many years. However, to hear and see it discussed in whole, rather than one piece at a time, really helped to create an inspiring vision of the company today, and going forward.
I have followed AT&T and AT&T Mobility for quite a long time as part of a larger, changing industry. I follow companies in wireless, wire line, television, Internet and communications technology, on the network side, handset side, equipment side and web side.
Some of AT&T's direct competitors include Verizon Wireless (VZ) , Sprint Corp (S) , T-Mobile (TMUS) , US Cellular Corp (USM) , C Spire Wireless, Centurylink Inc. (CTL) , Comcast Corporation (CMCSA) , Time Warner Cable (TWC) , Charter Communications Inc. (CHTR) , Cox, and many others large and small companies.
Some of these competitors offer services in single sectors, and others in a variety of sectors. However, today I would say that AT&T is operating in more sectors than any other competitor. The only other company that comes close is Verizon, however as time passes, it appears AT&T and Verizon are on different growth tracts. In the past, the two companies were in the same telephone sector, but moving forward, while they still have many similarities, they also have significant differences. We may have to stop comparing them to each other.
AT&T Has Expanded and Grown
AT&T has grown and expanded over time. Yesterday, they were just a telephone company selling long distance in a single segment. Today, they are in many different segments including post-paid and pre-paid wireless, wire line, television with Uverse and DirecTV, Mexican wireless, household automation and security, a large array of business services helping other companies in many industries modernize through wireless, and more.
AT&T is a Change Agent
When considering all competitors, only some of them are strong, growing companies. Others are keeping up with the changes that are reshaping the industry. However only a few are early adopters. The rest seem to be dragged along kicking and screaming, large and small.
Few competitors are industry movers and shakers - change agents that are redefining the industry segments they play in. However, AT&T is one of them. They are transforming themselves. Competitors generally follow this changing path.
What Has Changed Over The Last Decade
Think about the last decade. Over this time, AT&T has taken a leadership position. They are one of the few companies that have reshaped the direction of different industry segments. They took on this role after SBC acquired AT&T, Bellsouth and Cingular more than a decade ago.
AT&T is typically first into different industries and businesses. Once they have grown in a new sector, competitors follow.
AT&T was the first to focus on smartphones, the first Apple, Inc. (AAPL) iPhone carrier, the first to offer IPTV television with their Uverse service and now DirecTV nationwide, Digital Life and home automation and security. They are also helping other businesses with their rapidly growing areas like the Internet of Things (IoT), the cloud, cybersecurity, and so on.
DirecTV (DTV) is a national growth opportunity, rather than just an opportunity within their region. AT&T Mobility and DirecTV let the company grow on a nationwide basis. It expands DirecTV to the smartphone and tablet over the wireless network giving users the ability to watch anytime and anyplace. Plus their recent acquisition of the Mexican wireless carrier is giving them more new pathways for growth going forward.
Strong Executive Vision
At the analyst meeting, there were many key senior executives like CEO Randall Stephenson, discussing the pace of change. He said the industry reinvented itself over the last eight years, and will continue to do so, but at a quicker pace.
He said AT&T will continue to grow on the consumer side and on the business side, and continue to help us connect to everything that's important to us. Thus, industry opportunities seem to be greater than ever.
Many other AT&T executives, like Ralph de la Vega and Glenn Lurie gave presentations that helped us to wrap our minds around the enormity of the opportunities in the marketplace today, and elucidate how AT&T plans to tap into every sector. Jennifer Van Buskirk who runs their new and rapidly growing pre-paid Cricket Media ($CKT) business shares a very exciting and new growth story.
There were presentations on the network, on cybersecurity, advertising and marketing, and much more. With all this, it is clear that when you take a look at everything that AT&T is doing, they are not only redefining and expanding who they are, but they are redefinining entire industry sectors that they participate in.
Yesterday, a phone company was just a phone company. Then the starting gun was fired, they started expanding into other sectors, and the race was on. AT&T has proven they are a leader in this way of thinking and growing. AT&T is an early adopter and along with a few other companies directs the change that is occurring in wireless, telephone, television, Internet and a variety of other business sectors.
Helping Other Companies Transform
Just as they are transforming themselves and moving into new growth areas, AT&T is also a major player in helping other companies and other industries transform themselves toward the new world so they can continue to grow.
Companies in industries like automotive, healthcare, retail, computing, sales and many others. They are all transforming toward wireless with apps, tools and excitement, which let's certain companies lead the way in their own industry segments.
In fact, there were senior executives of several major companies at the analyst meeting, telling their story and praising AT&T. AT&T is not the only leader, but they are one of a very few key leaders and change agents in this ongoing transformation.
Will This Continue?
Leaders must not only create the next growth wave, but they must actually continue to grow it. Eventually, each wave grows, crests then falls, and as each wave dissipates, other waves must be created for growth to continue.
As an example, think of Apple. They also understand this wave growth theory. Their growth waves rise, crest and fall - waves like the iPod, iPhone, iPad, Apple Watch, Apple TV and more. Some of these have gone up and gone down, while others are still on the growth side of the curve.
Companies that create the next growth waves, time and time again are the long-term winners. Wave after wave of growth opportunities is what winners are all about. They understand how the game is played.
Conclusion
After attending this years AT&T analyst meeting, I am convinced they remain a long-term, growth oriented company. They create many growth waves. They continue to add to their growth with recent acquisitions of companies like DirecTV and Mexico wireless.
This expands who AT&T is going forward. As they continue to grow and change, we think of them less as a phone company and more as a more general communications technology company helping consumers and business customers.
As they continue to expand and change, they will face new competitors and a changing marketplace. As an example consider how the cable television industry is now a new and direct competitor to AT&T. This will continue.
AT&T has grown and changed so much and that growth and change are still occurring. If AT&T can stay on these growth waves, and successfully negotiate the spectrum crunch that every competitor faces, just imagine what the company, and the industry, will look like in another five or ten years.
Equities.com columnist Jeff Kagan is a Wireless Analyst, Telecom Analyst, Industry Analyst and consultant. He shares thoughts on the changing industry, which he's been following for 25 years. He follows what's hot, what's not, why and what's coming next. Email him at jeff@jeffKAGAN.com.
DISCLOSURE: The views and opinions expressed in this article are those of the authors, and do not represent the views of equities.com. Readers should not consider statements made by the author as formal recommendations and should consult their financial advisor before making any investment decisions. To read our full disclosure, please go to: http://www.equities.com/disclaimer