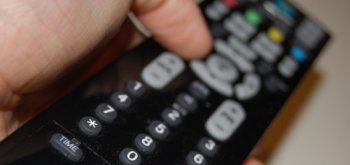 Yesterday, there were separate sectors in telecom. No doubt you remember local phone companies, long distance, wireless, cable television, Internet and more. Over time, these separate sectors started to merge. Today, large competitors like AT&T ($T) and Verizon ($VZ) offer all these services. That's why I think both Sprint ($S) and T-Mobile ($TMUS) may join this wave and merge wireless with cable TV as well.
The Marketplace is Changing
The marketplace continues to change. In recent years, we have seen a blending of formerly separate industry segments. Companies like AT&T and Verizon have blended all these areas and grown to be powerhouses in the marketplace. Others, like Sprint, T-Mobile, Centurylink ($CTL), Comcast ($CMCSA), Time Warner Cable ($TWC), Charter Communications ($CHTR), Cox and Altice ($ATC:EN) have stayed separate for now.
I have said in the past the industry is splitting into two different segments. One is the combined companies, and the other separate companies. Naturally, the combined companies can win more market share and thus grow larger.
Expect More M&A Activity Between Wireless and Cable TV
I believe we will see more activity in this arena. The only question is: Will this be M&A or simply a wireless carrier working with many cable television companies? That's an opportunity for any national wireless carrier, and perhaps more than one.
AT&T and Verizon are already there with their wireless, wire line, IPTV like Uverse and FiOS, Internet and more. In fact, AT&T DirecTV just entered the scene as another powerful competitor.
Sprint and T-Mobile are third and fourth in the wireless arena, and I would not be surprised to see them take one of two paths. Either merge with a cable television company or even with Dish Network to get their hands on more spectrum and provide satellite television. Or simply structure their company to be a service provider to the entire cable television space to work with many cable TV companies.
The Future
So the question going forward is: Will they merge, or simply do business with cable TV? We'll have to wait and see. Both Sprint and T-Mobile can remain separate and grow, but I believe both would like to merge with a television provider to accelerate their growth curve.
Competitive Advantage
As we move forward, the companies that do offer this combined service have a competitive differentiator. They let customers blend these services and for example let them watch television on their smartphones over the wireless networks. This is new and exciting, and raises the bar.
However, over the next few years, this competitive differentiator will change and become just a simple cost of doing business as customers get used to this and start demanding it from all the companies they do business with.
Cable TV Under Pressure
Remember, the cable television industry is now under enormous competitive pressure going forward. It must move forward and grow, or it will continue to lose market share to new competitors like AT&T, Verizon, Centurylink, Netflix ($NFLX), Amazon.com ($AMZN), Hulu and many others. Plus, new competitors are jumping into this space all the time.
That's why I see the trend of combining wireless and cable television increasing in strength. More traditional cable television companies are becoming more interested in merging with wireless carriers.
That could mean more mergers between wireless and cable TV, or it could mean more wireless carriers simply working with the larger cable TV industry to deliver their television signal wirelessly, similar to what Comcast and Time Warner Cable do today over the Verizon Wireless network.
Either way, blending wireless and cable television should be a big focus moving forward. Keep your eyes on it. That's where future growth lies for investors, customers and workers.
Equities.com columnist Jeff Kagan is a Wireless Analyst, Telecom Analyst, Industry Analyst and consultant. He shares thoughts on the changing industry, which he's been following for 25 years. He follows what's hot, what's not, why and what's coming next. Email him at jeff@jeffKAGAN.com.
DISCLOSURE: The views and opinions expressed in this article are those of the authors, and do not represent the views of equities.com. Readers should not consider statements made by the author as formal recommendations and should consult their financial advisor before making any investment decisions. To read our full disclosure, please go to: http://www.equities.com/disclaimer