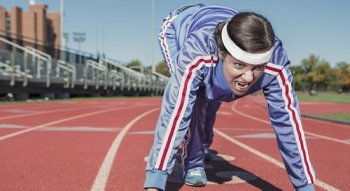 Sprint (S) today made a major service announcement, which sounds like it could be as successful as last years "Cut Your Rate Plan in Half". This new plan does not have a name, but Sprint says customers who switch to them save 50% over AT&T (T) Mobility, Verizon Wireless (VZ) , T-Mobile (TMUS) US, Cricket or MetroPCS. Plus, they say this year's plan has one important added feature: The customer takes no risk. If they don't like it, they can switch back at no cost within 28 days.
Last years "Cut Your Rate Plan in Half" was the most successful plan Sprint has ever launched. Even with that level of success, there were still some customers who didn't take them up on their offer. Sprint thought through the reasons why and solved them with what they call "a risk-free offer".
Cut Your Rate Plan in Half 2.0
Customers of other carriers can try Sprint for 28 days at no risk. If they like it, they stay and pay half what they were paying before. If they don't like it, they can switch back with no penalty or cost.
This no-risk offer sounds like it could be just what hesitant customers need to make the switch and try Sprint. Based on what I hear so far, I would say this year's plan should be just as successful as last years, since it will let users who are interested, yet hesitant, try the service and make their own decision.
There are differences from last years "Cut Your Rate Plan in Half" program. Last year focused on AT&T Mobility and Verizon Wireless. This year also includes T-Mobile, Cricket and MetroPCS.
This year, customers don't have to buy a new device. They can simply bring their existing device to Sprint. Of course, they can purchase a new Sprint device if they choose, but that's not necessary. Sprint will also pay switching fees up to $650 per line.
Sprint Continues to Improve Network Speed and Capacity
Sprint continues to improve their operations from all sides. They are improving the network speeds at locations across the country with their LTE Plus. They have plenty of spectrum. They offer network speeds at a very fast 100 Mbs at a growing number of cities nationwide. They are right-sizing the company with regard to operating expenses. Plus, with this new plan, they continue to roll out innovative services to reach more customers.
Sprint says by charging half what a customer pays now, users can save more than $1,000 per year or more than $2,000 over a typical two-year plan. Customers who are focused on cutting costs will be attracted to this offer.
How Successful Will Sprint Be?
So how many customers will Sprint be able to win with this promotion? That's the million-dollar question. How much will this help Sprint win market share and grow revenue? They seem convinced this will be a success as good or better than last years plan.
Will other carriers follow Sprint? They didn't last year so I would say no. However you never know.
We will obviously have to wait and see how successful this new plan will be, however based on the success of last years plan, my initial thoughts are that this half-price with no risk to the customer sounds like another winner for Sprint.
Equities.com columnist Jeff Kagan is a Wireless Analyst, Telecom Analyst, Industry Analyst and consultant. He shares thoughts on the changing industry, which he's been following for 25 years. He follows what's hot, what's not, why and what's coming next. Email him at jeff@jeffKAGAN.com.
DISCLOSURE: The views and opinions expressed in this article are those of the authors, and do not represent the views of equities.com. Readers should not consider statements made by the author as formal recommendations and should consult their financial advisor before making any investment decisions. To read our full disclosure, please go to: http://www.equities.com/disclaimer