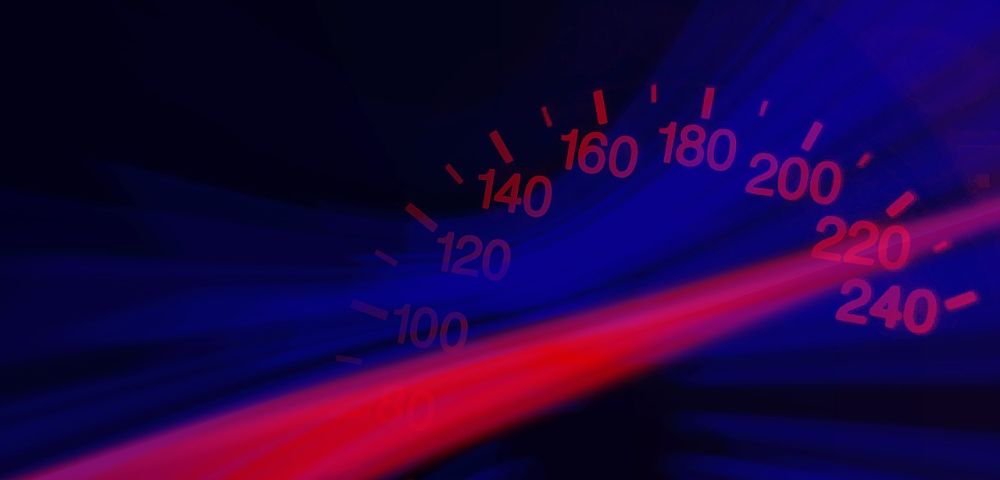 According to Ookla in this morning's press release, AT&T T has the fastest wireless network in the nation. Ookla is the company users all use to check Internet speed on the www.speedtest.net site. In addition, last Friday AT&T announced they were the first wireless carrier to reach the 1 gigabit per second speed on their 5G network.
This is a one-two punch, but there is more. I spoke with Igal Elbaz, AT&T SVP of Wireless Technology who said, with this speed, users can download a 2-hour HD movie in 20 seconds. That's pretty darn fast!
He reminded me that AT&T was the first carrier to make 5G mobile a reality in the USA in 2018 and this is just the next step in journey. He says it is all part of their larger plan. They will continue to test and roll out the latest developments in 5G technology so their customers will be first to experience this new world.
Three reasons AT&T leads 5G mobile
One: this Ookla test was from Q1 2019.
Two: there was also another announcement last fall from Global Wireless Solutions who said AT&T was the Nation's Best Network.
Three: the announcement from last week that they are the first wireless carrier to reach 1 gigabit per second speeds.
With this one-two-three punch, you can see how they are leading the charge into this next generation of 5G mobile wireless technology.
Speedtest says AT&T speed has improved by more than 15 % over the first three months of 2019. That's a big jump in just the last few months.
Something else that was interesting. It also said previous leader's speeds have plateaued.
AT&T says their lead is because of their expansion of 5G Evolution from 25 markets at the end of 2017 to nationwide availability just over a year later. They say speeds with their 5G Evolution are up to twice as fast as AT&T standard LTE service, on average.
They say this 5G Evolution foundation enables them to deliver faster speeds now and allows them to upgrade to 5G more quickly.
AT&T is only carrier with mobile 5G in parts of 12 markets
While today, AT&T has mobile 5G in parts of 12 markets, they are not alone in the race. Verizon, T-Mobile and Sprint are also rushing to offer 5G speeds to mobile devices. However, they have not entered that market yet. Verizon does offer a 5G Home product over the last few months, and that's good, but that is not mobile.
AT&T says over the last 5 years, their investment in the United States, including capital investments, acquisitions of spectrum and wireless operations, was more than $130 billion. More than any other public company.
In this column, I've been using a few different AT&T terms with 5G as part of them. Let me explain the difference between these terms.
5G Evolution: This is not 5G, but it is their LTE-Advanced network which incorporates features such as Multiple-LTE Carrier Aggregation, 256 QAM and 4×4 MIMO. This is now available in more than 450 markets and is a step in the path to 5G.
5G+: This is mobile 5G which uses 39 Ghz mm Wave spectrum they launched in 12 cities in December. They plan to have at least 21 cities before the end of this year.
5G or 5G sub-6 Ghz: They have committed to launch 5G on spectrum below 6 Ghz, nationwide, before the end of this year. They don't currently have 5G sub-6 live anywhere.
Bottom line, today AT&T Mobility is the only provider of 5G mobile services in the United States and has the fastest network among all competitors. They also plan to continue to expand that footprint over the next several years.
Other competitors will eventually join them in this new 5G mobile revolution. This is still the very early innings of this exciting new game.
So, congratulations to AT&T, and here's wishing success to Verizon, T-Mobile, Sprint and any other carrier entering the new 5G arena. This is going to be one exciting decade to watch unfold.
Jeff Kagan is an Equities.com columnist. Kagan is a Wireless Analyst, Telecom Analyst, Industry Analyst, speaker and consultant. He follows wireless, wire line, telecom, Internet, cable TV, IPTV, Cloud, Mobile Pay, FinTech and communications technology. Email him at [email protected]. His web site is www.jeffKAGAN.com. Follow him on Twitter @jeffkagan.