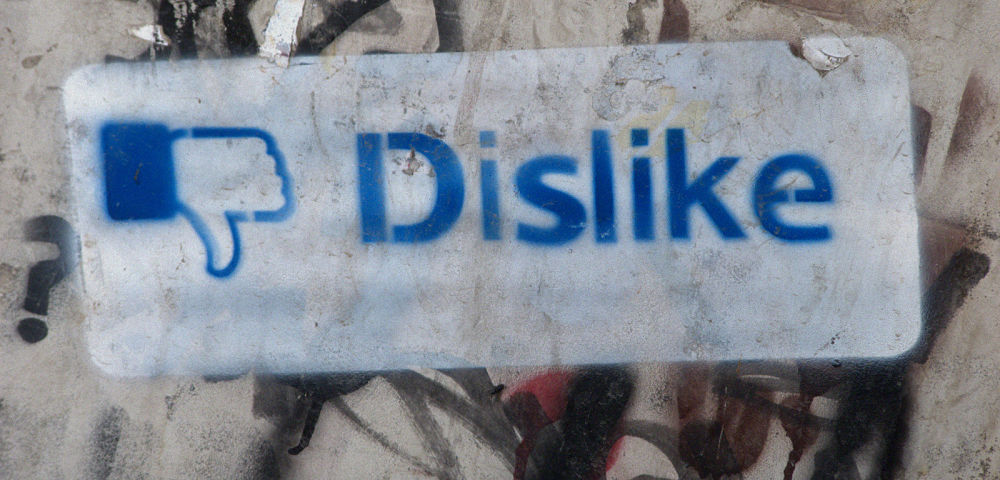 Image via zeevveez/Flickr CC
Are we starting to see something disturbing beginning with ultra-successful companies like Apple (AAPL), Google (GOOGL), Facebook (FB) and Amazon (AMZN)? Loss of trust is beginning and that's why every one of these companies need to pay close attention to the warning signs. If they want to continue being the leaders in their space, they must win back the trust of their users, workers, partners and investors before it's too late.
Their story to this point is awesome. These companies were simple ideas that started small and grew to the powerhouses they are today. This is similar to others like for example Microsoft (MSFT). When Bill Gates started the company, it was just like the early days of Apple, Google, Facebook and Amazon, lean and mean.
US Government Broke Up Microsoft

Microsoft grew and their incredible entrepreneurial passion saw them through very lean years where they would have to rob Peter to pay Paul. Their transformation from a lean, mean fighting machine to the powerhouse they became was awesome. Believe it or not, in those early days, Bill Gates would fly coach. As did every other chief executive of a start-up always does.
Then decades of growth and success put Microsoft on the top of the heap. They continued to act like entrepreneurs, just fighting to stay alive. However, at some point they crossed over that line in the sand and didn't realize it. They went from being the hunted to the hunter. Their tactics for early growth were now impediments to other upstarts.
That's why the US Government broke Microsoft up. The same thing happened with many other companies over many decades.
Will US Government Break Up Facebook, Apple, Google and Amazon

Apple, Google, Facebook and Amazon also started out as lean, mean competitors. But today they are the industry powerhouses. What we applauded when they were young, is starting to look wrong today with their powerful positions.
Yet, like Microsoft, I don't think these companies understand how their success has changed the way the world looks at them.
Therefore, something is going to have to give. Sooner or later, either these companies understand their new position and responsibilities, or the US Government will sweep in and break them up like they did with Microsoft.
Better for Companies to Fix Own Problem Before US Government Does

It would be much better for the companies to take stock of themselves and act like the companies and leaders they now are. They must not try and shoot down or acquire the competition. Rather, they must encourage competition. This would be good for the marketplace and for these companies.
Marc Zuckerberg of Facebook is a good example. He sees problems with the place that the company is at and recently said they are changing things up. They are putting user conversations at the top of the list and at the same time demoting business messaging. This is painful for the business community, and Facebook may be under short-term pressure with ad revenues, but long-term I think this is good for the company.
Facebook Making Right Changes for Long-Term

If they don't do this right thing, they will ultimately pay a much higher price like Microsoft and other companies have done. Same thing with every other fast-growing company. If these individual companies do the right thing, they can do it in a profitable way. They can continue to grow.
However, if the US Government steps in, they come at the situation like a bulldozer and everything gets taken down. Doing the right thing is hard, but getting rolled over by the government is even harder.
So, the future of Facebook, Amazon, Apple, Google and other high-flying success stories is in their hands. To the chief executives who run all these amazing companies, make the right decision. Please. You want to continue to grow. We all want that. But you must do the right thing.
Jeff Kagan is an Equities.com columnist. Kagan is a Wireless Analyst, Telecom Analyst, Industry Analyst, speaker and consultant. He follows wireless, wire line, telecom, Internet, cable TV, IPTV, Cloud, Mobile Pay, FinTech and communications technology. Email him at [email protected]. His web site is www.jeffKAGAN.com. Follow him on Twitter @jeffkagan.