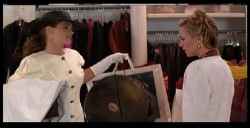 At the Oracle Customer Experience Conference in Las Vegas in March, CEO Mark Hurd spoke to attendees with a simple message. So many companies go out of business thanks to a poor customer relationship. His comments got me thinking. Question, will your company be a winner or loser in the next few years?
How will you keep up in order to succeed? This is one of the most important questions and challenges facing every CEO today. Competition changes. The customer experience changes. Customer care changes. Customer expectations and demands change.
Leading this change wave is one of the key factors on whether a company will be successful or fail. A few do a great job at customer care and customer service. Most stink.
I have written about this as a problem area for years. I have given countless examples. About a companies lack of concern for building a long-term relationship with the customer.
Why do most companies think the customer will continue to do business with them even when they have poor customer care and a bad relationship?
Bad stories like an LA Fitness membership, which I thought was cancelled, but which continued for years. When I contacted them, and they could see there was no usage for years, however they still did nothing. They were not concerned with customer care. So when the time came to join a health club once again, I didn't join LA Fitness. Is that the result they really want?
Compare that to a good story like the magical stays at the Sonesta Resort on Hilton Head Island (SNSTP). They always made us feel like part of the family and treated us like gold. So we kept coming back year after year for more than 20 years. Doesn't that sound more like a long-term success?
There are countless other stories, and I am sure you have your own, but as you can see by the comparison, the way you treat your customer matters to your long-term growth and success. Which way does your company do business?
That's the question every company needs to ask itself. The challenge and the opportunity every company needs to face. There are two parts to this customer care puzzle. One is technology and the other is personal care.
Oracle (ORCL) and other companies can help with the technology, which is one key. The other key is more personal. After all customer care is simply taking care of your customer. People taking care of people. That's the key. Technology is important and it can help, but two people connecting at that key moment, makes the difference.
Outstanding customer experience like that found at certain establishments like the Ritz-Carlton hotel group go above and beyond. They are outstanding. They say they are Ladies and Gentlemen serving Ladies and Gentleman. Doesn't that say it all?
Every employee at the Ritz or Disney (DIS) or many other companies go above and beyond and make customers feel like Kings and Queens. That keeps them coming back for more. And that's the whole point.
There are different slices in every pie. The marketplace is different depending on the slice you are talking about. There is a difference between a Walmart (WMT) customer and a Ritz-Cartlon guest.
However both customers appreciate customer care, customer service and a good customer relationship, in different ways. Both must be won over in their own way. Every customer should be appreciated and should know they are.
The problem is, in the vast majority of businesses, the customer is not appreciated like they should be. Consider the cable television industry. Good customer care is almost non-existent compared with other industries.
Cable TV never had to care because the customer had no other choice. Where were they going to go? However increasingly the customer does have choice for service from other companies. And many customers are making that choice away from the cable television industry.
Cable TV like Comcast (CMCSA) , Time Warner Cable (TWC) , Cox, Charter (CHTR) and Cablevision (CVC) are losing cable television subscribers to newcomers like AT&T Uverse (T) and Verizon FiOS (VZ) . These companies provide high quality service over the Internet using IPTV rater than the traditional cable television network.
In fact while Comcast Xfinity recently announced their effort to reinvent its customer care program, again, AT&T Uverse is winning awards for quality, reliability and customer care. That's why customers are moving away from cable TV.
Taking proper care of your customers is key to growth and survival. So let me ask you a question. How is your company doing with customer care and customer service? If you are like most companies, you struggle. This must be improved if you want to stay in business, grow and win.
Or perhaps you already work for one of the winners. In that case, congratulations. If that's you, I am sure your company takes good care of you just like they take good care of your customers. And in the end, that success keeps investors happy as well.
So thanks to the Oracle Customer Experience Conference for highlighting this important issue for the business community going forward. The difference between good and bad when it comes to customer care.
If every company focuses on improving customer care then we hopefully will take one giant step forward and many more companies will stay in growth mode for many years to come. That's sure better than the alternative isn't it!
Equities.com columnist Jeff Kagan is a Wireless Analyst, Telecom Analyst, Industry Analyst and consultant. He shares thoughts on the changing industry, which he's been following for 25 years. He follows what's hot, what's not, why and what's coming next. Email him at jeff@jeffKAGAN.com
DISCLOSURE: The views and opinions expressed in this article are those of the authors, and do not represent the views of equities.com. Readers should not consider statements made by the author as formal recommendations and should consult their financial advisor before making any investment decisions. To read our full disclosure, please go to: http://www.equities.com/disclaimer