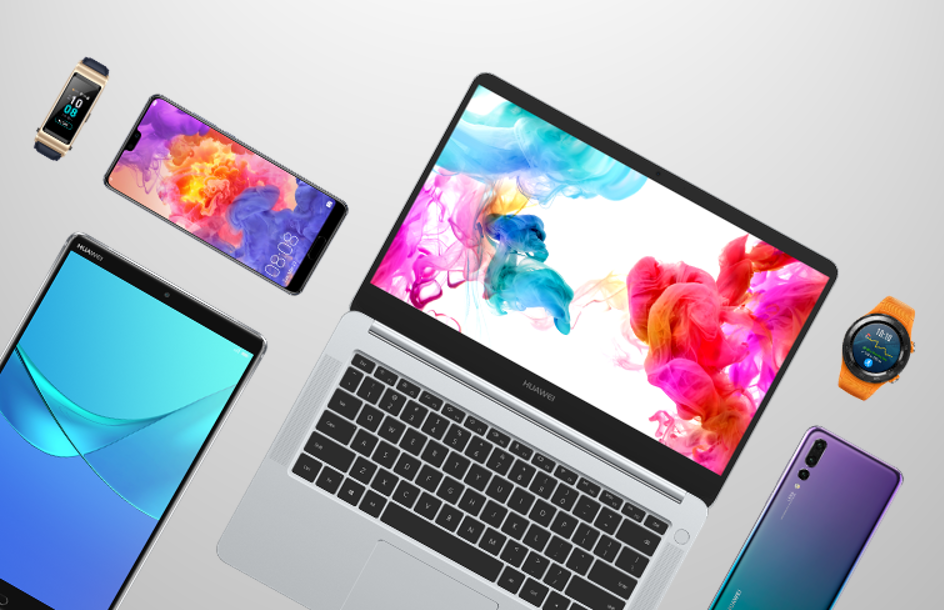 The U.S. ban on Huawei is having a larger impact than we originally thought. Recently, I gave an interview to Fortune magazine about how the ban will impact the U.S. companies who are their suppliers. The reporter, Erik Sherman, had an excellent angle on this news story that will spark lots of debate. This conversation left me thinking further with some disturbing conclusions.
Because of the US ban, Huawei CEO Ren Zhengfei said his company reduced its forecasted revenue down 30 percent. Last week they had a media event with George Gilder and Nicholas Negroponte discussing the issue at their headquarters in Shenzhen, China and, while the discussion was predictable, it was also an eye opener.
The damage does not end there. There always seem to be unintended consequences, and in this case, it is becoming clear that US companies who supply Huawei will also be hurt since they cannot do business with them either.
Qualcomm, Huawei top 2 competitors in global 5G wireless space
So, this ban will have significant impact on both Huawei and the entire 5G wireless industry, both good and bad.
Initially, it looks like companies who will be hurt are suppliers like Broadcom AVGO, Micron MU and others who do business with and supply Huawei.
Companies who will be helped are top 5G competitors like Qualcomm QCOM, Ericsson ERIC and others.
I have been thinking more about this, and beyond the companies who will be helped and hurt by this ban, I can see how Huawei will be hurt globally, not just in the USA.
You see, the companies that Huawei works with on their network and handset business may be difficult to replace with a competitor. There are always competitors. However, as we all know, competitors are not equal.
Some suppliers will be easier to replace than others. The ones who are more difficult to replace may have a significant impact on the company going forward.
I am not talking about money. I think the Chinese government will make sure Huawei has all the money they need to continue.
What I am talking about is technology. If significant U.S. suppliers can no longer do business with the company, this may impact their ability to do business in other countries. This could stunt their growth or worse.
Threat of Huawei ban may frighten countries world-wide
Even if they can find replacement competitors, the threat alone may frighten countries worldwide into rethinking their choice.
When countries upgrade their networks from 4G to 5G, it is a long process that will last a decade and is very involved.
The first decision is to select the company to build the network. And that's where we are today. We are still early in the 5G transformation and if countries are getting nervous, what kind of impact will that fear have on Huawei?
A few weeks ago, I met with Joy Tan, Senior VP of Huawei in Washington, DC. I have also been invited to visit Huawei in China for a tour and to meet with executives.
The message I get from them is they are doing whatever they have to in order to improve their odds. I don't blame them. Their one hundred-billion-dollar global business depends on winning.
Bottom line is, I don't have an answer to the privacy question. Neither does anyone else yet. There is no solution to this problem, and it is only getting worse, not better, with the threat that may expand globally.
Huawei privacy problem may simply be cultural difference
I am starting to believe that this whole problem may simply be a cultural difference. Huawei and China may not see any problem with their approach to privacy. It is not criminal. It's just their take on things — their way to use technology to manage their civilization.
In the USA, we don't like the invasion of privacy. We like freedom. On the other hand, we are seeing problems of our own with many large US tech companies.
This different view on privacy may be where the divide comes from. If that is the case, this unfortunately may not be able to be resolved quickly and easily. The two ideas are in conflict and do not mesh.
So, this may just be a situation of one side simply not understanding the other, and that is creating a divide.
Privacy debate may hurt Huawei for years
If so, I don't see this privacy issue being resolved any time soon. In fact, our government is now starting to wrestle with American companies like Facebook FB, Google GOOGL, Twitter TWTR and Apple AAPL with regards to privacy.
Because of this, the privacy issue is only going to intensify and get more attention over the next several years.
This is not good news for Huawei. While I think what is happening to them is disturbing, it is happening. I hope this issue with Huawei can be resolved and they can find a way to clear their name and bridge the divide so they can continue to do business around the world.
Unfortunately, I think this divide will only continue to intensify. This whole privacy debate, which is just beginning in the United States, will only continue to grow in coming years.
Jeff Kagan is an Equities.com columnist. Kagan is a Wireless Analyst, Telecom Analyst, Industry Analyst, Influencer, speaker and consultant. He follows wireless, wire line, telecom, Internet, pay TV, cable TV, IPTV, Cloud, Mobile Pay and communications technology. Email him at [email protected] His web site is www.jeffKAGAN.com. Follow him on Twitter @jeffkagan.