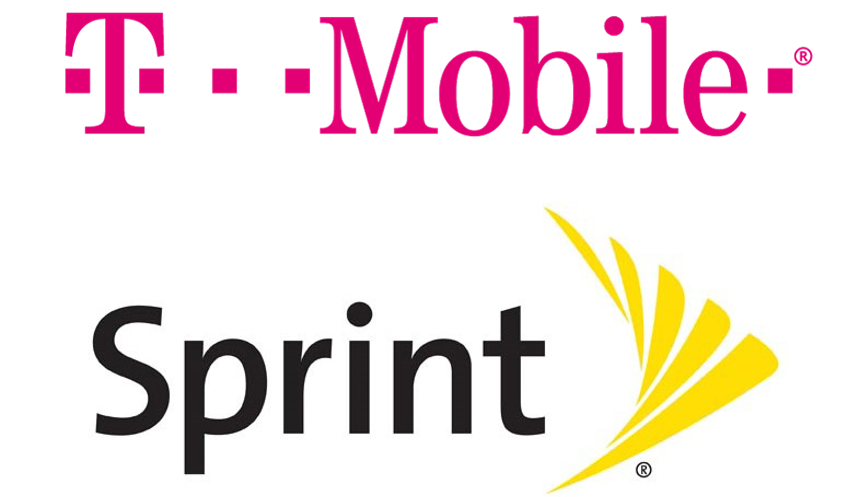 Way back when T-Mobile and Sprint first announced their intention to merge, I thought it made sense for these two companies. And since it would not negatively impact the industry, I thought it would be approved. However, it has been years since those early days. The industry has changed and continues to change. Now, the merger is in the hands of U.S. District Judge Victor Marrero in New York after final arguments were heard this past week in the antitrust suit brought by thirteen states and the District of Columbia over the deal.
T-Mobile and Sprint have both presented a compelling case. However, based on what I am hearing, the merger seems less likely to be approved now than it did in the beginning, even after the FCC approved the transaction in November.
If merger is denied, what is the future for T-Mobile, Sprint?
So, if the merger is not approved, how will it impact T-Mobile, Sprint and the wireless industry? Let's take a closer look.
Years ago, T-Mobile was crashing and burning. They missed the move from 2G to 3G and lost market share to competitors as the iPhone and Android quickly changed the wireless marketplace.
Today, T-Mobile is a stronger and growing wireless carrier. They have grown past Sprint and are now number three. They are still far behind AT&T Mobility and Verizon Wireless, but stronger than they were before.
T-Mobile needs more wireless data spectrum for growth
Without a merger with Sprint, T-Mobile will continue to be a growing wireless carrier. However, their weak link is they need more wireless data spectrum. They have so little.
Sprint has loads of wireless data spectrum. That's why they want to merge. If T-Mobile could just sink their teeth into that spectrum, it would give them the fuel they need for rapid growth going forward.
Without a Sprint merger, T-Mobile will be left searching for ways to strengthen their weak spectrum position. So, without Sprint, I see T-Mobile struggling to meet the growing demand for wireless data services with their limited spectrum.
I would expect them to look for other sources of wireless data spectrum, something they should have been doing anyway in retrospect.
Sprint has wireless data spectrum, but is poor at marketing
Sprint is a different story. They were a strong number three player years ago, but they lost their way. Today, they have plenty of wireless data spectrum, but they have not been able to create marketing to grow, even with that asset.
Several years ago, they were acquired by Masayoshi Son of Softbank from Japan. He saw a vibrant future for the company in the growing and changing wireless industry. Unfortunately, those plans have never materialized.
So, with lots of spectrum, but without the marketing power of T-Mobile, I see Sprint continuing to struggle. The big question is, what is next for Sprint?
Could Xfinity Mobile, Spectrum Mobile or Altice Mobile acquire Sprint?
There are other companies who could jump in and try to acquire them. Perhaps it will be one of the cable TV companies like Comcast, Charter Communications or Altice USA.
They are becoming players in the wireless world with their Xfinity Mobile, Spectrum Mobile and Altice Mobile offerings. They are mobile virtual network operator (MVNO) resellers. Xfinity and Spectrum resell Verizon Wireless. Altice resells Sprint and T-Mobile.
So, this is a possible next step. One of them could acquire Sprint then resell service to the others. Or they could create a jointly owned company that would acquire Sprint. That's what they did years ago to acquire spectrum, then sold it to Verizon. That way they could all be owners and users.
We'll have to wait and see. The bottom line is, Sprint is a real wireless network with loads of spectrum, but they just can't market effectively and grow.
Wireless industry will continue to grow regardless of T-Mobile, Sprint merger
That's why I thought the merger between T-Mobile and Sprint made sense. Better to have three strong competitors rather than two strong and two weak ones.
The states that oppose the merger see the final result being higher prices. That's one reason they are trying to block it.
I don't see the wireless industry being impacted one way or the other. With or without a merger, expect Verizon Wireless and AT&T Mobility to continue to show the same aggressive growth and change.
AT&T and Verizon will continue strong growth
Verizon is trying some new ideas with their FiOS pay TV. If they can partner with Verizon Wireless and show real growth, that will be good for them.
AT&T is hitting on all cylinders. After acquiring DirecTV and Time Warner and changing the name to WarnerMedia with CNN, Warner Brothers Studio and all the assets that entails. They are really starting to see growth. And this is just the beginning for AT&T.
In fact, we may have to start looking at companies differently going forward.
When considering wireless, AT&T Mobility competes with Verizon Wireless, T-Mobile and Sprint. However, when considering the pay TV, news and entertainment industry they are joining, direct competition are companies like AT&T WarnerMedia and Comcast NBC Universal.
So, as you can see, the T-Mobile, Sprint merger will be very helpful to both companies. It will give spectrum to one and marketing capabilities to the other. This will create a stronger third place competitor.
If the merger is not approved, however, AT&T and Verizon will continue to show the same level of growth. T-Mobile will still show growth, although with their need for spectrum, that growth may slow down unless they can find it elsewhere.
Sprint is the wild card. They need this merger for survival and growth. Without it, they will either continue to do business under a marketing disadvantage, or they could be acquired by another company.
So, now we wait to see how U.S. District Judge Victor Marrero rules on the T-Mobile, Sprint merger. Hopefully we will have an answer sooner rather than later.
Jeff Kagan is an Equities.com columnist. Kagan is an Industry Analyst and Influencer focused on Wireless, Telecom, Pay TV, Cloud, AI, IoT, Digital Health, Health Tech and Healthcare. Email him at [email protected] His web site is www.jeffKAGAN.com. Follow him on Twitter @jeffkagan.
_____
Equities Columnist: Jeff Kagan
Source: Equities News