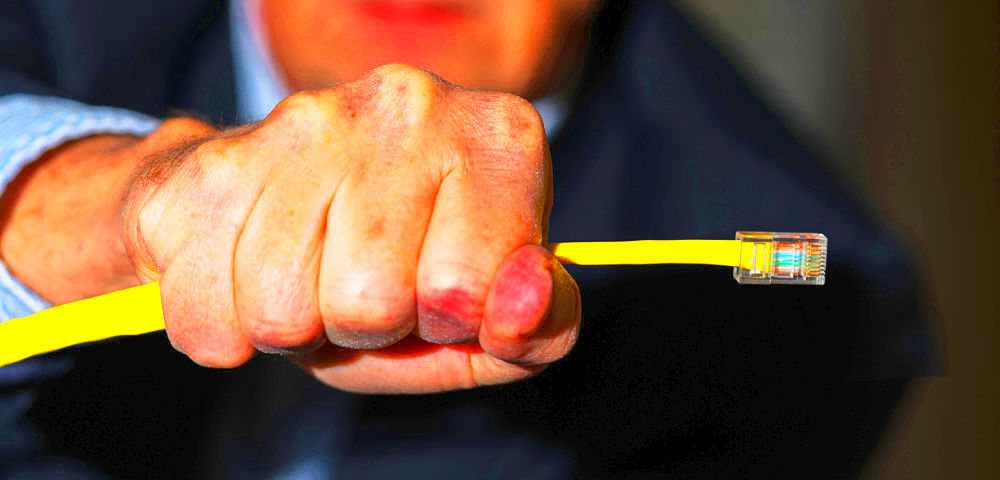 Data needs are always growing for businesses and organizations of every size. The small and mid-size business market has a real challenge managing their data between locations. That's why Frontier Communications is expanding their Frontier Connect WAN. It enables small and mid-size businesses to interconnect their branches and remote offices inside of a secure and managed environment with a single web interface.
This kind of service is rapidly growing in popularity for many reasons. Frontier says theirs is an end-to-end, Software Defined Wide Area Network or SD-WAN, and is designed to meet the rising data needs of a multi-location enterprise. This is the kind of service businesses and organizations need.
The small and mid-sized business market has an advantage in the marketplace. They are small enough and lean enough to more immediately manage their growing data needs compared to larger competitors.
However, they also face a challenge. How do they effectively manage they're rapidly growing and changing data needs and those of their business customers?
A good part of this service is it works with broadband and Metro Ethernet services. Or customers can bring their own broadband and still rely on a single and integrated, managed service.
Over Time Business Customers Lose Control of Their Network and Data Needs

The problem is, over time many business customers have lost control of their network and growing and changing data needs. That's because the technology continues to advance, and customers cannot keep up because of time, manpower and enormous expense.
That's where these kinds of services come into play. The network company has the headache of keeping their network up to date and fine-tuned. The customer just has to subscribe. That helps business customers better manage this growing complexity and do it at a more affordable price than doing it all on their own.
Shifting from Hardware to Software Has Benefit for Business Customers
Shifting from hardware to software is a real benefit for many business customers. The savings can be used and invested in other projects. Plus, there is always a real and experienced staff keeping the system running smoothly.
When something goes wrong, they can find the problem and fix it faster than individual smaller companies with limited staff and expertise.
That's important because today, when the data network is down, companies are out of business until it comes up once again. That costs real money and market share.
That's why this kind of network based solution makes sense for a growing number of smaller and mid-size businesses from coast-to-coast.
In addition, this service contains several, virtual service functions like security and WAN optimization. This untethered service and adaptability can be added as needed to not only protect data and the business, but also to help the business grow.
Business Has a Choice, Handle Themselves or Work with a Virtual Network
Let's face it. Today the network and data are key. It is the heartbeat of every business and enterprise. This transformation has been occurring for the last few decades and has simply gotten out of control for many small and mid-size companies and enterprises.
So, businesses have a choice. They can handle the network needs on their own or they can do business with a virtual network provider.
One way they have all the responsibility for keeping the network up, operational and secure. They have the responsibility and the expense of keeping their own data and the data needs of their customers safe and secure as well as keeping their systems up to date.
The other way is to work with a cloud-based virtual network. This gives them the same features and functionality, but at a lower cost and without the continual headaches of keeping a network up and running and secure.
That's one main reason this type of virtual network is rapidly growing in popularity.
Jeff Kagan is an Equities.com columnist. Kagan is a Wireless Analyst, Telecom Analyst, Industry Analyst, speaker and consultant. He follows wireless, wire line, telecom, Internet, cable TV, IPTV, Cloud, Mobile Pay, FinTech and communications technology. Email him at [email protected]. His web site is www.jeffKAGAN.com. Follow him on Twitter @jeffkagan.