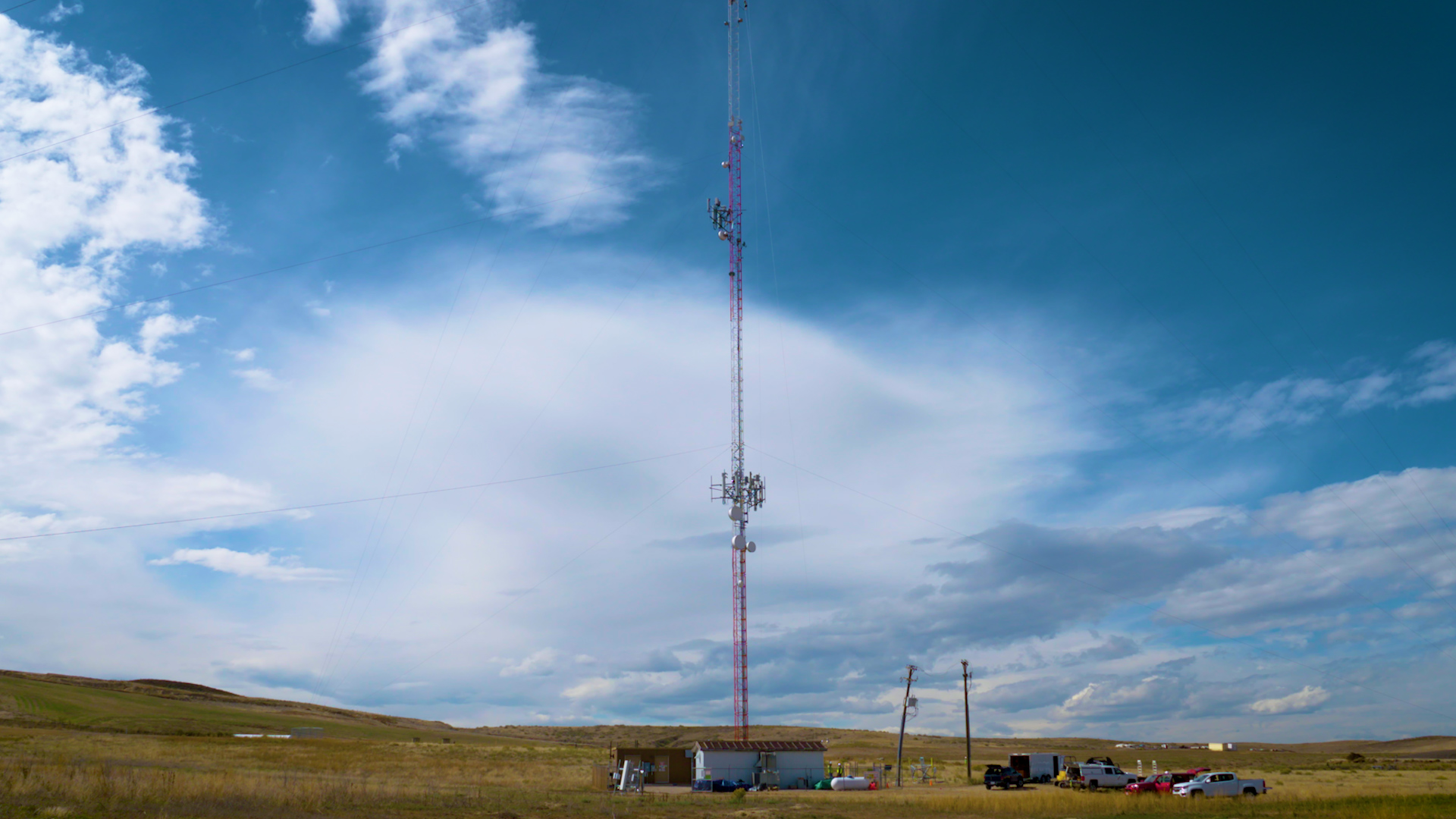 Image: Dish Network
Charlie Ergen of Dish Network [DISH] has plans to be the fourth-place competitor in wireless. While I have the greatest respect for Ergen in what he has accomplished with Dish, is that mobile goal truly possible for Dish? With the merger of T-Mobile and Sprint, Dish Network is now on the radar in the wireless industry and there are loads of questions.
Questions like, what kind of competitor will Dish be, offensive or defensive? Will they become the fourth-place competitor? Will they compete with industry leaders like Verizon Wireless [VZ], AT&T Mobility [T] and T-Mobile/Sprint [TMUS, S], or will they take a quieter approach like Xfinity Mobile [CMCSA], Spectrum Mobile [CHTR] and Altice Mobile [ATUS]? Will they partner with other companies like Google, Facebook and Amazon?
So, let's take a closer look at what we can expect from Dish going forward. There are many important questions that investors, competitors, workers and users are asking.
Verizon, AT&T, T-Mobile, Sprint are offensive players
Once again, the wireless industry is going through major changes. I see Verizon Wireless and AT&T Mobility continuing to lead the way. I also see T-Mobile and Sprint coming together to make a stronger third place competitor.
The next question is obvious. Who will be the new, fourth-place competitor? Ergen of Dish says they will take that honor. While that is possible, and while I love the energy and drive Ergen expresses, that result is not a certainty. They will have to fight like hell to win that position.
It really depends on how Ergen attacks this wireless opportunity. They have no history in wireless. And this industry is much different than pay TV has been.
One question is, do they have the ability to compete in this hotly competitive marketplace? Another question is, do they intend to be an offensive or defensive competitor?
Dish Network will use disruptive pricing
Can Dish really move the needle? We thought Xfinity Mobile, Spectrum Mobile and Altice Mobile would do so, but not much has happened in the last couple years. In fact, they do offer disruptive pricing, but that has not moved the needle much.
They are simply using wireless as a defensive move to hold onto their customer base, not an offensive move to lead. This serves them but does not impact the industry.
Dish says they will also use disruptive pricing. That sounds great, but will that be enough? Disruptive pricing may be one ingredient, but to be successful Dish needs to be an offensive competitor, not just a defensive one.
Wireless has been going through tectonic shifts of change, time-and-time again over the last several decades. The industry as a whole will continue to grow and change. Plus, mobile with 5G is at the center of the universe of many other industries as well going forward.
Which wireless companies will lead going forward?
So, with all this change happening, the next question, is which companies will be the leaders in this race?
Verizon Wireless and AT&T Mobility are continuing to hold their lead in the coming wave of 5G in the wireless world. I expect this will continue.
They are now taking different paths for growth going forward, but wireless is still at the center of the universe, and they remain the best quality, fastest and most wide-spread networks.
T-Mobile and Sprint coming together makes sense as well. T-Mobile has marketing strength, but little in the way of spectrum. Sprint has loads of spectrum but is weak on marketing. The combined company will have marketing and spectrum. So, I expect to see them grow in the coming 5G world.
These three competitors are offensive. They focus on growth and industry transformation and winning.
Xfinity Mobile, Spectrum Mobile, Altice Mobile are defensive players
Comcast Xfinity Mobile, Charter Spectrum Mobile and Altice Mobile are three new services on the competitive landscape in wireless. They are MVNO resellers of Verizon Wireless and Sprint services.
Initially, we were not sure how they would impact the wireless industry. So far it looks like they are defensive players only. They have not acted like aggressive, offensive competitors. So, that means while they are players, they are not impacting the direction of the industry.
They go with the flow. They are simply trying using wireless to protect their existing customer base as another leg on their stool.
That's the difference between offensive and defensive competitors.
Will Dish Network be offensive or defensive in wireless?
That leaves us with Dish Network. What is their path for growth? Will they be an aggressive offensive competitor like AT&T, Verizon, T-Mobile and Sprint, or will they be a defensive competitor like Xfinity, Spectrum and Altice?
Dish has acquired plenty of spectrum over the years and, in recent years, Ergen has spent quite a bit of time developing strategy.
Like a hawk, he was patiently waiting for this opportunity. Now he struck and has what he needs to build. However, as he waited such a long time to enter wireless, the industry has moved ahead and is changing. At this point the industry is already on its next move to 5G.
If we were to look at Dish Network the same as cable television competitors like Xfinity and Spectrum, I don't think we should expect them to shake things up in the industry.
Or will they do just that?
Google Fi, Amazon, Facebook could partner with Dish Network
What if they take a different and more aggressive path? What if they take on partners to help them rapidly and more successfully move into wireless?
Google [GOOGL], Amazon [AMZN], Facebook [FB] and others are also very interested in the wireless space. They tried and failed years ago and are all looking for the next opportunity to enter. Dish could be their next wireless opportunity.
What role will these companies play with Dish going forward? Could they create a new kind of wireless superpower? Who knows? And that's the point. We just don't know what is coming next from Dish.
Wireless is a tough business in which to succeed. Dish could surprise us all with a secret plan to be a fierce, offensive competitor. They could also enter wireless with powerful partners.
While this is all very interesting to speculate on, it's all up to Dish. It's up to Charlie Ergen to show us what his strategy is for growth in wireless.
Either they will be an aggressive and offensive competitor, potentially with partners, giving the industry a run for its money, or they will take the quieter and less aggressive, defensive position like their cable TV brethren.
So, now we sit and wait to see what cards Charlie Ergen has up his sleeve. This could be an interesting next few years. Stay tuned.
Jeff Kagan is an Equities.com columnist. Kagan is a Wireless Analyst, Telecom Analyst, Industry Analyst, Influencer, speaker and consultant. He follows wireless, wire line, telecom, Internet, pay TV, cable TV, IPTV, Cloud, Mobile Pay and communications technology. Email him at [email protected]. His web site is www.jeffKAGAN.com. Follow him on Twitter @jeffkagan.
Equities Contributor: Jeff Kagan
Source: Equities News