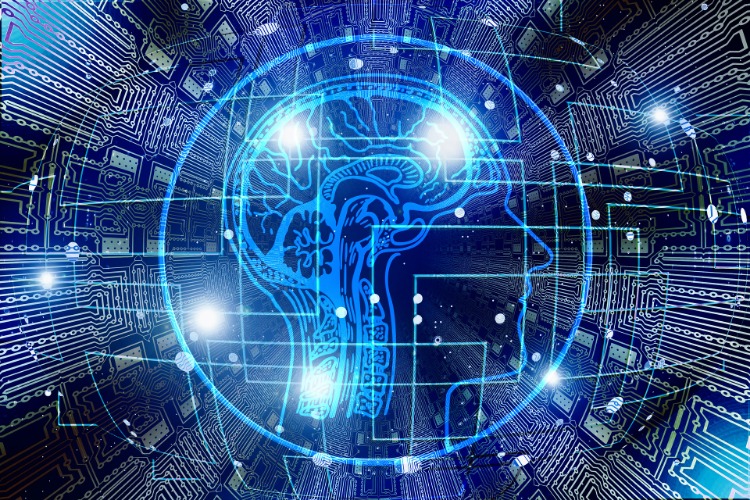 Image: Pixabay/geralt
We know that creating a great customer experience is one of the most important keys to success for growth with any company. So, how do you create that top-level customer service experience that delights customers and cuts costs at the same time?
Pypestream is a company that was created to increase customer satisfaction at Fortune 500 companies. At the same time, they help these companies reduce costs by using a new technology called Conversational AI.
Some of their clients are companies like SlingTV (Dish Network), TriWest Healthcare, Shell and others who don't want to be mentioned. I think this new artificial intelligence technology will continue to grow as companies increasingly understand the value it brings.
Pypestream Conversational AI helps companies improve customer experience
Conversational AI is a next generation artificial intelligence service that helps companies do two things: improve the customer experience and lower costs while doing so. I will explain how shortly.
Many customers prefer dealing with an automated system like this rather than an individual for customer care. They see it as a way to have the interaction go quickly, smoothly and accurately.
Even though many like dealing with people, many others don't. Plus, it's always the people part of the equation where mistakes are made.
Conversational AI uses technology to take care of the majority of customer requests. Pypestream says it handles roughly 80 percent of customer interactions. Anything that is more complex goes directly to a human representative to be completed.
Conversational AI can handle majority of customer calls
In designing the best system for your company, you need to identify the topics your customers call you about the most. Only then can you design a guided journey for your customers to follow.
This creates a much easier and quicker experience for users, plus it lets companies save money by reducing the workforce and associated costs. Some companies reduce their workforce, while others use this new capability to prepare for more growth.
Executives often find themselves starting the process of looking for a digital transformation solution for their company, and they start out with two goals. One, to improve the customer experience. This is key. Two, is to lower operating costs if possible. They prefer this outcome as well.
Alexa, Google Home, Siri and Cortana use Conversational AI
Conversational AI is rapidly growing, and there are many slices to this pie. A growing number of companies use it in a variety of ways. Users are familiar with it in Google Home, Amazon Alexa, Apple Siri, Microsoft Cortana and many others. This is one type of AI.
Conversational AI is rapidly growing and will continue to move into new sectors as other companies want to leverage its power to improve different parts of their business, like customer service and the customer experience.
Many companies are starting to experiment with this new technology to handle ongoing customer care issue. Some are doing a great job, but most leave much to be desired. I think, as Conversational AI continues to grow, it will ultimately be the way companies handle most customer interactions.
Early adopters have a unique opportunity to stand out in the crowd. This means it is a competitive advantage at this early stage. Ultimately, it will become simply a cost of doing business and staying competitive. But today, in these early times, companies who use it are on the cutting edge and lead the pack.
Jeff Kagan is an Equities.com columnist. Kagan is a Wireless Analyst, Telecom Analyst, Industry Analyst, speaker and consultant. He follows wireless, wire line, telecom, Internet, cable TV, IPTV, Cloud, Mobile Pay, FinTech and communications technology. Email him at [email protected]. His web site is www.jeffKAGAN.com. Follow him on Twitter @jeffkagan.