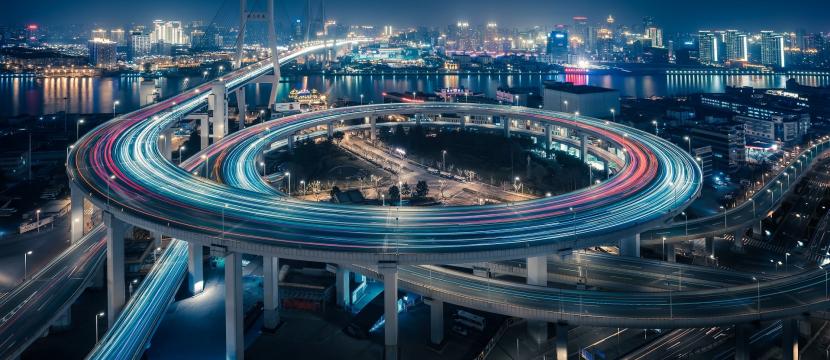 In the wireless world, 5G gets the vast majority of focus from the media today. However, the new Wi-Fi 6 is also a powerful growth wave for many different companies including networks, handsets, smartphones, tablets and much more. Let's take a closer look at which companies are positioned to show growth as this new technology rolls out in the next several years.
Recently, the Wi-Fi Alliance announced they will be offering Wi-Fi 6 certifications. This is the group that certifies all Wi-Fi technology is up to the same standards and levels.
This next generation of Wi-Fi is faster and does more than previous versions. It is similar to the move from 2G to 3G to 4G to 5G. In fact, testing organizations have said Wi-Fi 6 download speeds will increase roughly one thousand percent. Think about that.
Networks and devices will all upgrade to Wi-Fi 6 over time
We have all noticed how the Wi-Fi experience is different based on different factors. If we are at home or in our office, speeds are generally fast. If you are in a place with little other usage, speeds are fine. However, when we are in a location with lots of other usage, the experience can slow to a crawl as too many try to use it at once.
Wi-Fi 6 will improve the user experience for many crowded environments where many users are trying to use their devices at the same time. Think airports, concerts, shopping malls and more.
To be able to use this faster technology, you must be using a network and device which has upgraded. Bit by bit, every network and device will upgrade. In fact, we will see many new devices from other industries enter the space as well.
This will take some time. Like with 5G, Wi-Fi 6 will only be available to some users, some of the time. Remember, even if they have an updated device, they won't be able to access Wi-Fi 6 unless the network is updated as well.
Qualcomm FastConnect has first-mover advantage in Wi-Fi 6
There are many players gearing up in the Wi-Fi 6 space on the chipset side, network side and device side of the industry. Let's take a closer look at some of them.
Industry leader Qualcomm [QCOM] recently introduced its newest generation of Wi-Fi 6 chipsets for routers, access points and smartphones. They work on both the network and device sides.
The company both empowers networks to offer this faster technology, while providing the technology inside smartphones, tablets and other technology as well, so the user gets the fastest speed possible.
iPhone, Galaxy S10, Cisco, Microsoft, Netgear among first into Wi-Fi 6
At a recent Qualcomm event, they and their partners announced this new technology. Their partners include companies like Cisco [CSCO], Microsoft [MSFT], CommScope (Ruckus Networks) [COMM], Netgear [NTGR], Boingo [WIFI] and others.
Devices like Apple [AAPL] iPhone 11 and Samsung Galaxy S10 are some of the first to support Wi-Fi 6 technology. Netgear is also starting to produce some Wi-Fi 6 capable routers for home and business use.
AT&T, Verizon, Comcast, Charter and more will upgrade to Wi-Fi 6
Networks like AT&T Mobility [T], Verizon Wireless [VZ], T-Mobile [TMUS] and Sprint [S] as well as countless Wi-Fi networks will all be updated in coming years as well. Some of the top competitors in the Wi-Fi space are Comcast Xfinity [CMCSA], Charter Spectrum [CHTR], Altice Mobile [ATUS] on the cable TV side, AT&T, Verizon, Google and others offer a nationwide Wi-Fi solution as well.
Plus, countless B2B competitors in this space delivering Wi-Fi to office buildings, malls and more. There are also temporary fixes that roll in extra capacity for events like concerts, sporting events and more.
Wi-Fi 6 and 5G will blend increasing speed and functionality
Beyond the speed and capacity increases with Wi-Fi 6, it will also blend and work with 5G technology that will effectively super-size this new technology.
Today, our connections like Wi-Fi or 4G wireless are one or the other.
Going forward, as Wi-Fi 6 and 5G start to work together, this should provide an always-on wireless connection. And that will be great news for so many users who struggle trying to stay connected in today's wireless world.
Looking at Wi-Fi 6 and 5G, we can see how the wireless world is about to take a giant leap forward. This is something that is great news for users, companies and their investors who should stay focused on how this next generation of wireless technology will continue to grow.
I will continue to follow and write about Wi-Fi 6. Remember, this is the next generation. Combined with 5G is will be even more powerful for users and companies. It will take several years to roll out. Different companies will benefit in different ways and in fact the entire industry will benefit.
Jeff Kagan is an Equities.com columnist. Kagan is a Wireless Analyst, Telecom Analyst, Industry Analyst, Influencer, speaker and consultant. He follows wireless, wire line, telecom, Internet, pay TV, cable TV, IPTV, Cloud, Mobile Pay and communications technology. Email him at [email protected] His web site is www.jeffKAGAN.com. Follow him on Twitter @jeffkagan.
___
Equities Contributor: Jeff Kagan
Source: Equities News