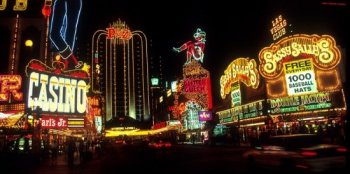 Like clockwork, the Consumer Electronics Show comes to Las Vegas in early January every year. At this time, companies large and small, public and private, all want to get on my radar. Just finding the time to reply to all the emails and phone calls before the show can be a stretch, so let me share some secrets that, from my perspective, work best at getting the attention of the analyst.
Every Company Wants to be Remembered
At this huge show, every company wants to be remembered. They can often spend a small fortune trying to make that happen. Companies will all be there showing their stuff and hoping to get some attention. Some will just have a booth on the huge show floor. Others will have something larger like announcements, luncheons, dinners, private shows and special events for select customers, analysts, media and partners.
The problem is, every company thinks the same way. Yes, it's a zoo. Leading up to this crazy show, during the next few weeks I'll get hundreds of emails and announcements from companies large and small who want to get on my radar. Some will be from companies I am already familiar with. Others will be from new companies wanting to get on my radar. However they are all mixed together in the tornado of contacts.
Secret for Getting on My Radar
Let me share a secret with you for getting on my radar. I get countless invitations from a wide variety of companies who want me to follow them and comment on them. However, most don't understand how analysts work.
While in a perfect world that would be terrific, unfortunately this is not a perfect world. Every year, I get overwhelmed from the wide variety of companies trying to figure out how to get me to pay attention to them.
However, the best way to get on my radar is actually not at CES, or any other show. This is a fun, but crazy show. It's always a crazy place, and all the stories tend to blend and get confusing. This is not a good place for a serious briefing.
The best way to get on my radar is a one-on-one meeting. First by phone for an initial phone briefing. Next if we both agree a visit is an in-person visit to your office so I can look around and get to know you a bit more.
If you do a good job, then I turn around and write and talk about you to the media, in my columns, speeches, and so on. It's really that simple.
Over the last 25 years, I have met with countless companies this way and have to admit it's better for everyone. The company wants to get on my radar so I can talk and write about them. I want to get the most out of a briefing as possible and not waste time. You want to know my opinion.
Sometimes, companies invite me in to speak to their executives or listen to their presentation. Sometimes they invite me to speak at their customer events. Sometimes these events are even at luxurious locales like Palm Beach or Hawaii. After all, they want customers to come, right?
Right Way vs. Wrong Way to Meet an Analyst
Over the last few decades, I've learned that there is a right way and a wrong way to introduce yourself and brief an analyst. If you don't care about building a long-term relationship and are only interested in giving as many briefings as possible, then focusing on a show works. However, the results are not often what you would like to achieve.
If, however, you want to create a quality, long-term relationship with an analyst, then the best way to do so is to spend quality time and build one. Start on the phone, then meet in person. Keep in touch with updates on company news and emails. Let the analyst have a direct contact who can answer quick questions or set up high-level briefings when needed.
Analysts Thoughts and Comments are the Goal
Analyst thoughts and comments are important to the media, to your customers, to your investors and your partners. Good analysts have a very high profile and their opinions often matter quite a bit. There are a wide variety of analysts including industry analysts, stock analysts and so on. Each plays a different role, however, they all help customers, workers and investors decide whether to do business with you or not.
Each analyst and firm works differently. Learn what each does and how each works. Learn how they earn income. Then figure out the best way to start a working relationship based on their model. If you work with many different analysts, they may all be under many different working models. However your effort can yeild good results and are worth while.
Respect the Analyst Relationship
With that said, it is very important to treat the analyst relationship with respect. No analyst comes to the table with a plus or minus next to your name. However, your approach to the analysts from the get go often sets the tone for a good or not so good relationship.
Learn how each analyst works and thinks. We are all different. The best relationships and results often come to the companies who's executives understand this. The best relationships grow over time, so invest the time.
With all that said, enjoy this years CES. Once again I think 2016 will be one helluva show.
Note: CES Changes it's Name
The Consumer Electronics Association or CES at www.ce.org has changed it's name to Consumer Technology Association or CTA at www.cta.tech. It looks like they kept the name of the show the same as always. It's the Consumer Electronics Show at www.cesweb.org.
CES is said to be the largest trade show in the United States and I have to admit, if you don't understand your way around the convention centers, hotels and Las Vegas in general, you will be lost...I say this from experience.
Equities.com columnist Jeff Kagan is a Wireless Analyst, Telecom Analyst, Industry Analyst and consultant. He shares thoughts on the changing industry, which he's been following for 25 years. He follows what's hot, what's not, why and what's coming next. Email him at jeff@jeffKAGAN.com.
DISCLOSURE: The views and opinions expressed in this article are those of the authors, and do not represent the views of equities.com. Readers should not consider statements made by the author as formal recommendations and should consult their financial advisor before making any investment decisions. To read our full disclosure, please go to: http://www.equities.com/disclaimer