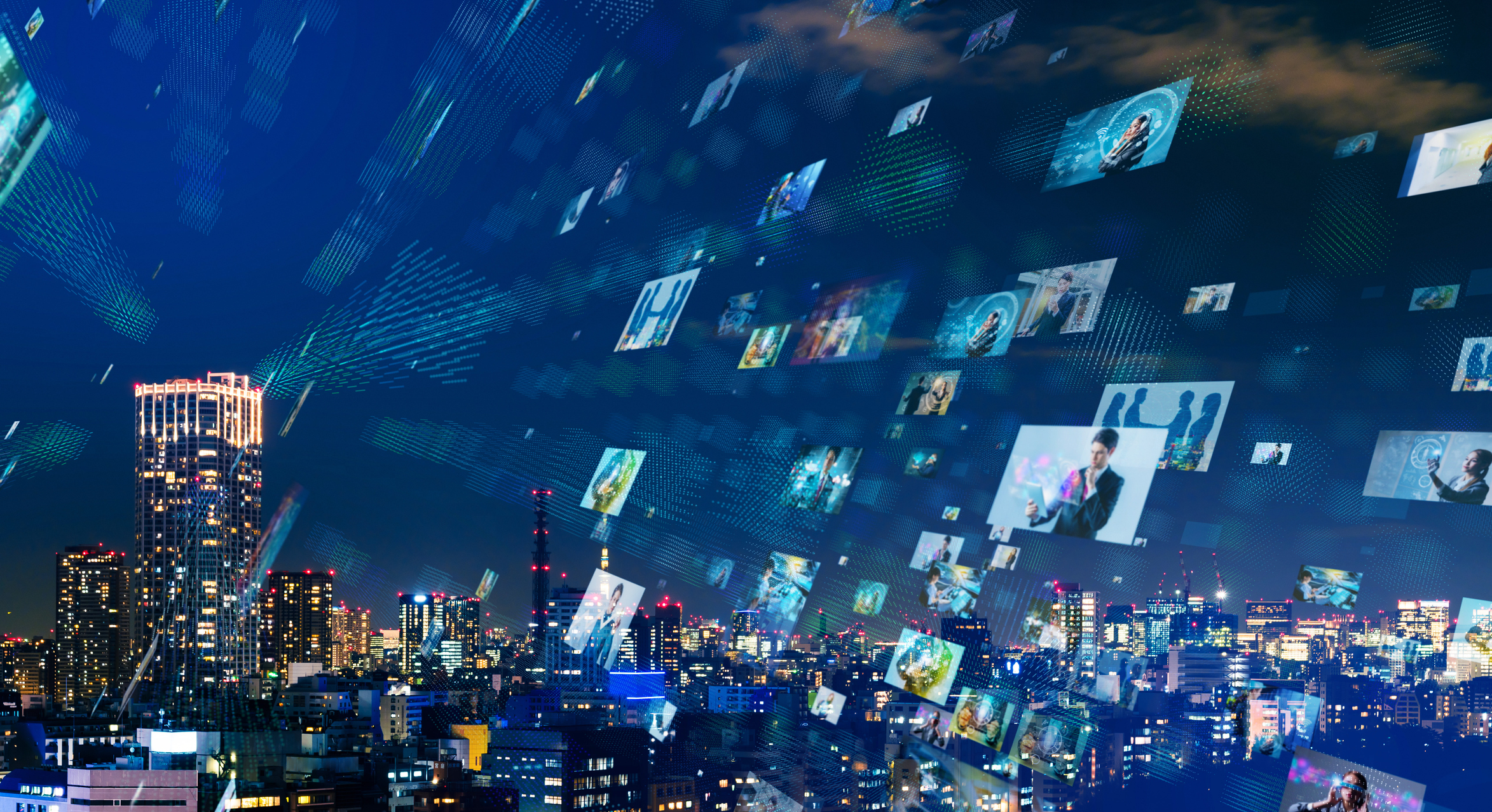 iStockphoto, metamorworks
Pay TV is starting its next, major growth wave. New streaming services like Disney Plus, HBO Max from AT&T and WarnerMedia, Apple TV+ and Peacock from Comcast threaten to change the industry. Over the next few years streaming TV will potentially transform the more traditional cable TV and pay TV providers. Let's take a closer look at winners and losers.
While this next wave is very exciting, two important questions are: who will the big winners and losers be, and how will it impact newer competitors like Netflix, Hulu and Roku in this new battleground?
The world of pay TV has been changing dramatically over the last decade thanks to the Internet and IPTV. Now with 5G wireless services, customers will be able to get high-speed Internet connections both wirelessly and with wireline services, either at home or anywhere in the country with their smartphone or tablet. So, expect the TV industry to continue to change and expand.
Streaming services could potentially change pay TV industry
In this new world, expect competitors to jump into the pay TV space. Some will be existing competitors like AT&T Mobility with their WarnerMedia and new HBO Max streaming service. Their users will have access to these services both over the wireless and wire line Internet.
There are also all sorts of existing pay TV competitors like Comcast Xfinity, Charter Spectrum and Altice. In fact, as we move into 5G, we should keep our eyes open to the other wireless carriers like Verizon, T-Mobile and Sprint, or wireless resellers like Xfinity Mobile, Spectrum Mobile and Altice Mobile.
Plus, we should also expect to see new competitors jump into this changing space. Companies with brands we are not yet familiar with. Things will start to change quickly going forward.
Pay TV is facing change wave with streaming TV service
Pay TV is facing an enormous change wave which will challenge the status quo. Based on what we have seen to date, I think we can expect AT&T WarnerMedia HBO Max and Comcast Xfinity with Peacock to continue to lead. After all, they both have valuable content.
I also think we can expect Disney Plus to be successful because of their catalog of programming which they can mix with their other properties like Disney World and so on. Keep in mind as well that Hulu is majority-owned by Disney.
Apple TV+ is getting a lukewarm welcome to the pay TV space. Users are disappointed so far. This could have to do with the limited and new content they have available. This could change as time goes by and they get their hands on more content. We'll watch their progress.
There are others as well. How successful they will be is another question. In the early days of this new pay TV revolution I expect to see plenty of new competitors. Everyone sees this as the next frontier.
Investors and users see next growth wave in streaming services beginning
Investors see the next growth wave beginning. Users see new ideas coming to the marketplace. All that is good.
However, there are also some rough edges.
One of the rough edges is customers will have to do business with multiple services because content is limited to what each service offers.
This is good for investors and the companies, but not for the users.
That means even if users are unhappy with the service provided by one of the major streaming services, they will likely stay put because they cannot get that content anywhere else. That means the advantage customers have in regard to quality in a competitive marketplace does not exist.
When Disney+ launched with their problems, the media asked me if I thought this would have an impact on the service or help competitors. I told them because users cannot get Disney+ content from another player, it won't hurt them in the long run.
AT&T, Comcast, Disney and Apple will grow with streaming services
In the early days of this new streaming service revolution, customers will likely sign up for several services. The reason is simple. In order to get access to all the movies and programming they want; they have to sign up with several services because content is only available from one player.
That means they will have to pay for each and have a separate remote control for each. They will have to log off of one and onto another in order to find what they want to watch.
This will create a need for unifying technology. We will see new tech that will let us use one remote control, making the user experience a little less clumsy. However, the costs will remain separate for each.
Streaming services are the next revolution in pay TV. This is good for key players like AT&T, Comcast, Disney, Apple and others. It will take years to fully unfold, however, and new competitors will continue to roll out.
Expect streaming services to continue to grow and change over time. We will see pricing change as the marketers try to find the sweet spot to get customers to participate. This will happen quite often over the first few years.
Streaming services mean investors could win big time
The good news for the investors and the companies are their content cannot be received by users from any other company. That's just what investors want to hear. The early years will see many competitors do well.
The bad news for users is the same thing. Customers always prefer simplicity and low cost. At least for the first few years, customers will have to pay different companies for different accounts to get the content they want.
I believe in the long term, this will get easier for the user. Ultimately, we may be able to either get lower costs or a combined service which is easier to use or both. However, this will take time and this new race is just getting started.
Jeff Kagan is an Equities.com columnist. Kagan is a Wireless Analyst, Telecom Analyst, IoT Analyst, Industry Analyst, Influencer, speaker and consultant. He follows wireless, wire line, telecom, Internet, pay TV, cable TV, IPTV, Cloud, Mobile Pay and communications technology. Email him at [email protected] His web site is www.jeffKAGAN.com. Follow him on Twitter @jeffkagan.
_____
Equities Contributor: Jeff Kagan
Source: Equities News