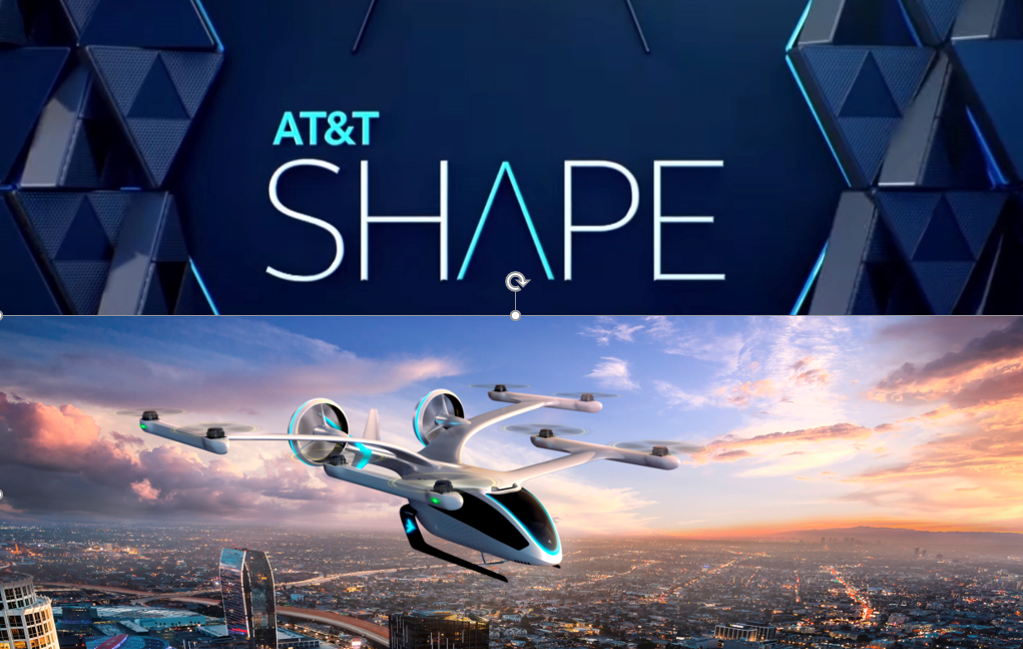 In what looks like an exciting new project, AT&T T and Uber UBER are getting together to work on how LTE, 4G, 5G and AI can improve aerial ride-sharing and cargo drones. Uber Elevate is working with AT&T on its new helicopter service called Uber Copter. The goal is to combine all this technology to improve safety and efficiency and make this new area more reliable.
The first phase of Uber Copter should begin service in July. It will offer service from Manhattan to the JFK airport. AT&T and Uber will learn much from this initial service, then start to roll it out in 2023 in other markets like Los Angeles, Dallas-Fort Worth and Melbourne.
Uber Elevate, Uber Copter and AT&T create excitement
This is a very forward-thinking partnership. This is what AT&T and Uber are known for: Pushing the boundaries and creating new business opportunities. Partnering with other forward-thinking companies to create not only growth for their own shareholders, but new and exciting ways of doing things.
When I look at leaders in the wireless industry, I see companies like AT&T, Verizon VZ, T-Mobile TMUS and Sprint S. However, when I look at forward thinking, innovative companies who are looking for new ways to innovate and change the world, AT&T stands above the crowd.
They were the first to offer the iPhone, for several years. They were the first with wireless TV or mobile TV. They were the first carrier in the US to launch mobile 5G service. They acquired DirecTV and are now tied with Comcast CMCSA as the number one pay TV provider. They recently acquired Time Warner, changing the name to WarnerMedia which includes Warner Brothers Studio, HBO, CNN and so much more.
AT&T transforming to communications, pay TV, news, entertainment company
AT&T is expanding and transforming into a new and very different kind of company involving communications, pay TV, news, entertainment and more. They will continue to be the provider of wireless and telephone service to countless customers, but they are also expanding into so many new businesses at the same time.
This provides opportunities on an individual basis for each of these companies and sectors. This also provides opportunities for these different companies to work together and cross promote. This engages the power of one-plus-one equals three or four or more.
Collaboration and innovation are key to AT&T success over the last decade or two. And we are still in the very early stages of this effort. Expect to see them continually transform the industries in which they participate.
AT&T SHAPE shows off collaboration and innovation
AT&T SHAPE is coming up, and once again they will show off the new innovations they are creating as the company grows.
Now with this partnership with Uber, they are working with a very forward-thinking transportation company. I get the strong sense that this is going to be very important not only for the growth of these two companies, but for our society in general as well.
New thinking and new ideas are transforming transportation, communications, wireless, pay TV, news and entertainment. They are changing the world as we know it. Other wireless and transportation companies will play an important role as well over time.
However, every great revolution starts with an idea. And this idea is coming from the collaboration between Uber and AT&T. And the good news is this transformation is just getting started.
Jeff Kagan is an Equities.com columnist. Kagan is a Wireless Analyst, Telecom Analyst, Industry Analyst, Influencer, speaker and consultant. He follows wireless, wire line, telecom, Internet, pay TV, cable TV, IPTV, Cloud, Mobile Pay and communications technology. Email him at [email protected] His web site is www.jeffKAGAN.com. Follow him on Twitter @jeffkagan.