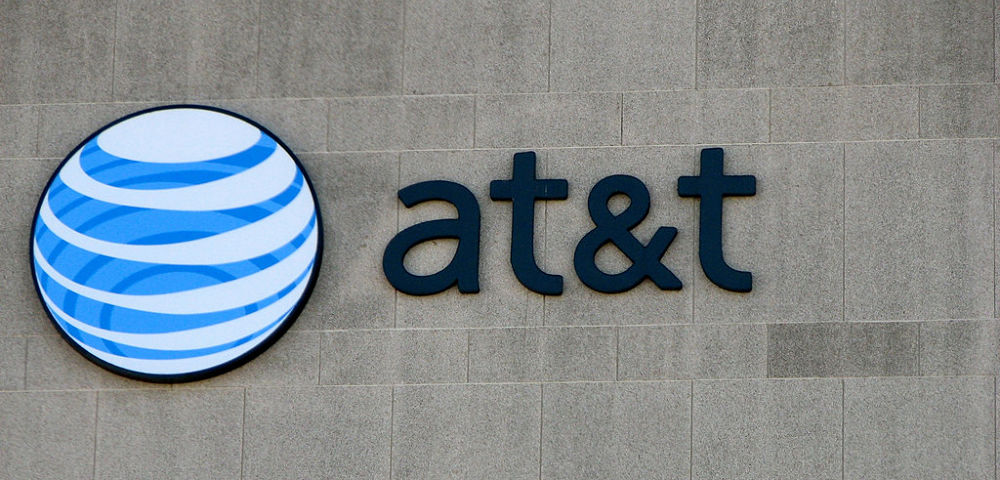 Image via Bill Bradford/Flickr CC
Retail is changing. The wide-world of traditional retail has been wrestling with several newcomers, challenges and changes in recent years. Newer retailers are re-writing the rules of this sector in industry-after-industry. One powerful example is how AT&T is opening 1,000 new retail locations in an assortment of models.
There are so many new and powerful ideas inside these new AT&T T stores like AT&T Mobility, landline, DirecTV NOW, WarnerMedia, alarm services, AI and more. In fact, as they continue to grow and expand their business model and offer new services and products, this will all be included in their new retail stores.
Take a walk through several other retail stores and you will find an assortment of different models. You can quickly see how many leaders of yesterday are struggling, even failing today. There are so many old and unattractive stores that little the marketplace.
This Is Not Your Father's Retail Store
There are also brand name leaders of yesterday like Sears who are struggling and closing stores today. Other powerful retailers like Macy's have attractive stores, but they have not updated enough and are struggling as well.
There are plenty of retailers embracing new models. These are attractive chains of large and small retailers with new ideas. I'm sure you've noticed how the retail model is evolving.
Apple was one of the first to start this trend. Today, other similar companies including Microsoft, Amazon.com and more are joining them. Walk into these stores and you see products, tables and seats, not aisles and registers. The feeling is completely different from the retail model we all grew up with.
Other retailer sectors have entered this space as well. You will notice the current Capital One bank television commercial. They talk about opening up cafés where people can come in, have a coffee and also do some banking. This seems to be the trend going forward.
AT&T Retail Store Model Is Evolving to Next Level
AT&T has taken a leadership position in retail over the last several years. Walk into almost any AT&T store and you will find products, tables, chairs and service reps to help you understand and to make the right choices. There are no cashiers. It is a very relaxing environment. Purchases are made, anywhere in the store, on tablets.
Now AT&T is taking their retail model to the next level. They are expanding their retail footprint with a variety of different types of retail stores. They are creating a place to come and hang out, have a cup of coffee, visit with friends and more. It sounds sort of like a Starbucks. Plus, when you are ready, they also have AT&T products and services to sell you while casually lounging in the store.
They also have portable stores they quickly bring to different locations whether it be a fair, concert or after a hurricane. They want to be where the customer is when they are needed. Great idea.
Retail Is Not Dying, but Is Changing
So, while the prevailing thought is that retail is dying, the truth is, it is not dying, but it is changing, dramatically. There are several spaces where this is true, but especially in the wireless space with AT&T and Apple as perfect examples.
AT&T is exploring many different retail models. Not all stores are traditional retail. Many are pop-up stores and mobile stores as part of their larger strategy to bring products and services to the customer, rather than having the customer come to them.
Expect to see these stores popping up in dense urban environments like in apartment buildings. These will be smaller and flexible retail locations. These stores can be up and running in as little as 60 days after signing a lease. That's an incredibly fast pace compared to the traditional retail model.
AT&T is also working with FirstNet which will help them expand their traditional retail footprint to smaller cities and towns quickly in areas of sudden need.
Retail Still Growing, but Looks Very Different

So, bottom line, retail is not dead. However, it is changing and there are a few companies like AT&T and Apple who are leading the charge into this new retail world.
This is something every retailer can and should learn from. In wireless, Verizon Wireless, T-Mobile and Sprint can learn some important lessons.
We don't know exactly what the retail model will transform into going forward. Today, there are several different and new models being tested. One thing we do know is, retail is changing. Expect it to continue to change and to grow.
Remember, only some companies will ride the change wave going forward and continue to be successful. Other companies will miss this change wave and over the next few years will find themselves treading water, wondering what happened as the growth wave has moved past them, leaving them behind. The best choice sounds obvious, does it not?
Jeff Kagan is an Equities.com columnist. Kagan is a Wireless Analyst, Telecom Analyst, Industry Analyst, speaker and consultant. He follows wireless, wire line, telecom, Internet, cable TV, IPTV, Cloud, Mobile Pay, FinTech and communications technology. Email him at [email protected]. His web site is www.jeffKAGAN.com. Follow him on Twitter @jeffkagan.