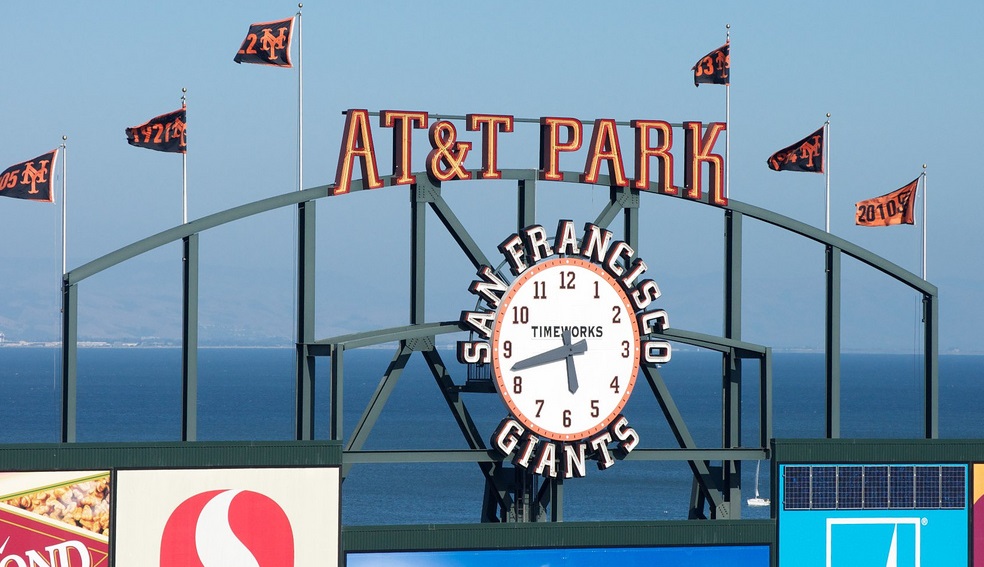 Over the last couple years, the two heavy hitters in ultra-fast, ultra high speed, gigabit Internet services have been AT&T, Inc. ($T) GigaPower and Google ($GOOG) Fiber. However, it seems AT&T GigaPower has pulled so far ahead, it's not even close any longer.
There are many competitors in this new space. Companies like Comcast ($CMCSA), CenturyLink ($CTL), C Spire and many others. However, they are only offering services in a very limited number of cities, and most are still in the testing stage.
This is the early time in this new space - a time when early players can be the big long-term winners. Both AT&T GigaPower and Google Fiber were the first to enter this space a few years ago. They have been the most aggressive, and over the last few years, both have expanded into other markets. However, at this point, AT&T GigaPower has far outpaced all other competitors, including Google Fiber. This isn't even a race any more.
AT&T GigaPower Expands to 36 New Metros
Today, AT&T announced further expansion to their GigaPower program. They have committed to another 36 metropolitan areas. Since they already have 18, this would bring them up to 54 metros. This is an incredibly robust launch schedule, which far outpaces every competitor in the space including Google.
The first two new areas turning up this week are parts of Los Angeles, California and Palm Beach Florida.

How Gigabit Competitors Rank
How do the competitors in this new space compare? That's the surprising part of this story. AT&T GigaFiber is way out in front with 54 markets.Google is in second place, but they have just nine markets to date.
Google Fiber is currently only in three markets nationwide. They have plans for six additional cities, giving them a total of nine metros nationwide, either on currently or coming soon. Every other competitor is still in the very early or testing stages of their roll outs.
Why Gigabit Internet is Key to Future
We are still in the early stages of this ultra-fast Internet revolution. Why is this important? Because this is the way we will all communicate in the future. Ultra fast Internet, both wired like we are talking about here, and wireless as well. This is how we will talk on the phone, get email, surf the web, watch live TV and movies, have video calls and so much more.
Competitive Advantage
Today, the cities that get this service first have a competitive advantage. Today, every city wants this service, but only a few have it so far. This is a work in progress. We will still be in this building stage for a long while.
Eventually, when the whole USA is wired with this gigabit speed Internet, then instead of a competitive advantage, it will become expected. However, it will be a while before we get there.
Most cities that get this gigabit service are delighted to be in this new race. A few cities are extra lucky and have more than one competitor. Certain markets like Atlanta are very fortunate because we have three: AT&T, Google and Comcast.
This kind of competition keeps innovation high because each carrier wants to win and not lose customers. With all that said, we are still in the very early stages of this revolution on a nationwide basis. If you are in one of the early cities to get this advanced service, I hope you realize just how fortunate you really are.
It will be interesting to watch how this gigabit speed Internet will continue to roll out going forward. Today, AT&T is way out in front. Will Google ever catch up? What about Comcast? Who knows. One thing you have to admit however… this race is exciting!
Equities.com columnist Jeff Kagan is a Wireless Analyst, Telecom Analyst and consultant. He shares his colorful perspectives on the changing wireless, communications and tech industry which he's been following for 25 years. He follows what's hot, what's not, why and what's coming next.

DISCLOSURE: The views and opinions expressed in this article are those of the authors, and do not represent the views of equities.com. Readers should not consider statements made by the author as formal recommendations and should consult their financial advisor before making any investment decisions. To read our full disclosure, please go to: http://www.equities.com/disclaimer