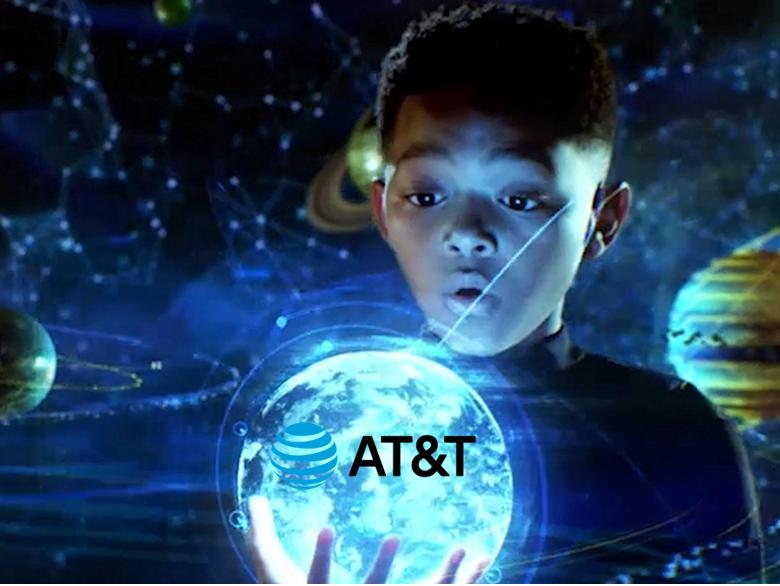 TD Ameritrade Network invited me to appear for a live, on-air interview to discuss the AT&T, Elliott Management news. Let me share a few thoughts with you that I discussed with host, Nicole Petallides. While I understand the investors' point of view, they also must understand a successful company must first focus on workers, then customers, and that is what will keep the investors happy.
While I understand the desire of Elliott Management to help AT&T [T] increase earnings so they can earn more themselves, and while every company can always improve from where they are today, the larger question is around strategy. Does AT&T's growth strategy make sense? Let's take a closer look at this important question.
First, it's important to remember that every public company has to focus on their investors. That means they have to continue to grow, so their investors make money. If investors cannot make money, they move to other investments.
That's why AT&T and, in fact, every public company, focuses on growth… to keep its investors satisfied. That's the reason the wireless industry transformed a decade ago with iPhone and Android, wireless data and the app market. It's all about creating the next growth wave.
Second, companies cannot just focus on the investor to be successful. They must first focus on the workers and the customers. When workers take great care of the customers, that will reward investors. It must be done in this order. I'll explain later in this piece.
Third, as industries and, in fact, the entire marketplace, continue to transform, companies need to ride that next growth wave and transform themselves. If companies don't continue to change and expand, the existing product and service line will ultimately crest then fall.
That's why companies start the next growth wave before the last one crests and falls.
New growth wave strategy for AT&T is WarnerMedia, DirecTV and more
That's what AT&T did 15 years ago with the iPhone, Android and app market. And that is what they are doing again today with their acquisitions of DirecTV and Time Warner which they renamed WarnerMedia.
The AT&T of yesterday was about telephone. The AT&T of today is about wireless and Internet. The AT&T of tomorrow is about pay TV, news and entertainment and content over both the Internet and wireless.
While it's true that traditional pay TV is shrinking, it is still crucial for companies in that industry, and will be for years to come. With that being said, with AT&T's new WarnerMedia content asset, it's important for them to have DirecTV or AT&T TV NOW as part of their group of assets.
Perhaps this slice of the pie is not about growth on its own, but it is still a necessary piece of the puzzle, at least for the next several years. Going forward IPTV, 5G wireless pay TV and other technologies will come into play. Until that time, even though it is not a growing segment, the majority of users still use more traditional pay TV.
Another example is Comcast [CMCSA]. Xfinity Mobile is not profitable, but they see this as an important piece of their puzzle to keep their existing customer base intact. The same thinking and benefit should be applied to both companies.
AT&T SHAPE shows what tomorrow will look like
I attended AT&T SHAPE a few months ago at the Warner Brothers Studio in Hollywood. It was an incredible peek into the future and how they will play a leading role in the changing marketplace of communications, news and entertainment.
AT&T will play an important role in this changing and expanding industry. This path is similar to what other companies are doing.
Comcast acquired NBC Universal and is rolling out Xfinity Mobile. They too are on a similar path of communications, news and entertainment. Verizon [VZ] also acquired Yahoo, AOL and others.
It's all about expanding beyond network and moving into content and other areas. About expanding from just providing communications services to content.
It's about growing beyond where they are today. It's about transforming the company to stay competitive, relevant and a leader in a changing industry.
AT&T says that strategy will ultimately keep the investor happy.
These are the transitional times as industry changes create new competition, new technology, new opportunities and new threats and competitive challenges.
Today, we are at a point where companies must create their next growth wave.
Like 15 years ago, AT&T is now creating their next growth wave
Fifteen years ago, this same thing happened when baby bell SBC acquired AT&T, BellSouth and Cingular. It took them several years to digest and sort through the technologies of these four companies, but the result was they went from the smallest baby bell to one of the world's largest, most successful and most powerful communications companies.
The merger of SBC, AT&T, BellSouth and Cingular happened under then CEO of SBC, Ed Whitacre. Then Randall Stephenson took over as CEO. He took these basic parts, blended them together and created new levels of value and growth that AT&T has shown over more than the last decade.
I see the acquisition of Time Warner and DirecTV as the second act of the new AT&T. The second wave. And just like what happened fifteen years ago, first they make significant investments. Then they digest these different companies, cultures and technologies. Then they turn it into a well-oiled growth machine going forward.
That's where AT&T is today. If an investor stepped in and complained fifteen years ago, they may have stood in the way of the incredible growth and transformation AT&T has seen since.
Based on what I saw at AT&T SHAPE, over the next few years this company intends to be a powerhouse in wireless, Internet, pay TV, news, entertainment and content.
Some parts will be more profitable than other parts, however all parts are key to becoming a leader in tomorrow's new marketplace. That's why they should not divest themselves of any of these parts. Every part is a key piece to this puzzle.
That's why the CEO must not only be concerned with investors, not only the customers and workers, but must be a visionary looking forward. That's what AT&T has done well over the last decade or two.
We have to remember that successful companies are more than just investments. Every successful company in a competitive industry has to first have happy workers, then happy customers and then satisfied investors.
If not, the company will look like the US Post Office or government agency where no worker seems to care about the customer or being part of a well-run business, and the customer hates the experience.
First focus on workers, then customers, then investors will be rewarded
Legendary CEO of Southwest Airlines, Herb Kelleher, always said, focus on your people first, then they will take great care of your customers. Then your investors would be very happy with the results. Focusing on the investor harms companies in the long-term in a competitive marketplace.
This legendary Kelleher formula was a balanced approach that kept customers happy and investors on board and kept the company growing.
That is what AT&T has done well over the last fifteen years. That's what they need to stay focused on. A laser focus on the investor is not a recipe for success.
Remember, first take care of your workers, then they will take care of your customers, then that will take care of your investors.
Communications, news and entertainment industry is changing
While AT&T is changing and growing through these acquisitions, the industry is also changing around them.
Traditional telephone is shrinking. Traditional cable TV is shrinking. Wireless, news and entertainment are growing. New ideas, new products and services are growing. And we are just in the early stages of this great transformation.
As the industry changes, different segments which never competed are now competing head-to-head. As a prime example, AT&T and Comcast never competed. One was telephone and other cable TV.
Going forward, these companies are now direct competitors. They are starting to offer the same kinds of services to consumers and business customers. Plus, new players and technologies, large and small are entering the marketplace and continuing to change the industry.
That's another reason AT&T must stay on this path. To remain competitive in a changing communications and content industry.
There are always new ideas and new thinking that are changing the industry. Perhaps Elliott Management has some valid ideas to help AT&T with their expansion and growth. I am sure AT&T executives will be interested in hearing their ideas.
However, Elliott should not try and force AT&T to focus on the investor because that would not serve them or anyone well over the long-term.
AT&T must keep their eye on the ball in a changing industry
What we must keep in mind is that every major transformation takes time. That means the transformation of the industry and the companies in that industry.
I have followed AT&T and every one of their competitors for decades. Every decade the focus changes and the industry and competitors continue to grow. During each change, there is always a lull. That is what is happening now with every competitor.
This happened when the iPhone and Android were first launched more than a decade ago. If you recall the app market was very weak and took years to grow. Now, the market has exploded from around five hundred to hundreds of millions of apps.
Based on what I see, the acquisitions that AT&T has made so far make sense in the changing industry. There are new challenges and new opportunities. Which companies will lead going forward in this new world?
This is what AT&T is focused on and this is what they should remain focused on.
Like fifteen years ago, it will take time and effort to have these different companies work well together as the industry continues to change all around them. What we are entering is a new world of communications, news and entertainment, delivered over wireline and wireless Internet and other technologies.
That is the strategy AT&T is taking for growth in the changing industry. They don't want to just be a player. They want to be a leader. And based on what they have shown us in the last decade or two, I believe their current strategy makes sense if you have a long-term vision of the changing industry.
There are always many different paths a company can take. Seeing what tomorrow will look like and placing yourself on that growth wave is always the smartest strategy.
Based on what I see so far, that is what AT&T is doing.
Jeff Kagan is an Equities.com columnist. Kagan is a Wireless Analyst, Telecom Analyst, Industry Analyst, Influencer, speaker and consultant. He follows wireless, wire line, telecom, Internet, pay TV, cable TV, IPTV, Cloud, Mobile Pay and communications technology. Email him at [email protected] His web site is www.jeffKAGAN.com. Follow him on Twitter @jeffkagan.
___
Equities Contributor: Jeff Kagan
Source: Equities News