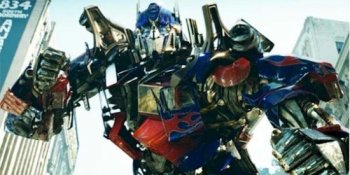 There are three kinds of companies: transformative, innovative and stuck in the mud...and the differences between each are astounding. Innovative companies improve every year, but transformative companies create and expand new business segments. AT&T Inc. (T) and Google, Inc. (GOOG) are two transformative companies, and they are becoming competitors, which should turn up the heat on the entire industry.
AT&T and Google are in different business sectors, but they are both very important to the growth and transformation of their industries. This creates growth opportunities for other companies, which is great news for workers and investors alike.
We always talk about, and look for transformative people, companies and events. However, we often confuse innovation and transformation. There is plenty of innovation, but much less transformation.
However, transformation is the spark that grows the industry and the economy. Companies update and innovate all the time. This makes them, the products that they sell and we use, and in fact the entire industry, better. However there are very few companies who are truly transformative.
Transformational Companies Create Something Out of Nothing
There are plenty of transformational leaders, large and small. Think Steve Jobs, Bill Gates, Mark Zuckerberg, and so on. Small companies like Apple, Inc. (AAPL) Microsoft Corporation (MSFT) , Facebook, Inc. (FB) LinkedIn Corp (LNKD) and Twitter, Inc. (TWTR) quickly grow and own a new industry space.
Transformative people and companies create something out of nothing. They create new business segments, which employ and partner with countless people and companies. They also create the environment for competitors to jump in and start up themselves.
Sometimes, transformative companies start small - like in a dorm room. Other times, transformation comes from seasoned corporate leaders who have the guts to blast new mines in a mountain in the hope of finding a new vein of gold.
We typically think transformational companies are small firms with big ideas. However, AT&T and Google are also transformational companies, and they are giants.
Companies like AT&T and Google take the arrows, but they create the new space full of new opportunities that they and other competitors eventually jump into as well. Let's take a closer look at both...
AT&T Gut's and Glory
A decade ago, the telephone space was full of smaller companies. So baby bell SBC acquired AT&T, BellSouth and Cingular, which created the new AT&T and AT&T Mobility. This event transformed not just the company, but the entire industry and wireless space.
AT&T Mobility focused on the smartphone and was the most aggressive competitor. They were first to partner with Apple and sell the iPhone. In fact they were the only place to get an iPhone for several years.
AT&T and Apple created a marketplace explosion, which reinvented the entire wireless space, on the handset, the network and app side.
Before that, wireless was a normal growth oriented business. Leaders on the handset side were AT&T Mobility, Verizon (VZ) Wireless and Sprint (S) . Leaders on the handset side were Nokia Corporation (NOK) and Blackberry Ltd (BBRY) . There were only a few hundred business oriented apps.
Wireless Changed and Grew
However, over a few short years, the wireless space changed. Handset leaders shifted to Apple iPhone and Google Android like Samsung Galaxy. A few hundred apps grew to more than a million in a few short years.
This explosion rewarded AT&T and Apple, but also many other competitors, workers, customers and investors as the sector grew. The smartphone explosion was on.
Eventually, every other wireless network and handset maker jumped into this space and everyone is seeing growth, but the big bang all started with AT&T Mobility and Apple iPhone.
Next for AT&T
Today AT&T is continuing to expand into other new areas, which could transform new industry segments. An example is wireless in Mexico, which is a big opportunity for AT&T, which they are building as we speak.
Another example is the recent acquisition of DirecTV. This will not only allow AT&T to offer service and complete coast-to-coast, but will also let them blend television with Uverse and DirecTV with telephone with wireless with Internet and more.
AT&T has also been winning many awards for quality, customer care and innovation from a wide variety of sources like JD Power. This company leads not only in innovation like a few others in their space, but they also lead as a transformative company, which they are one of a very few.
Google Going Wireless
Google is another transformative company. They started as a simple search engine, which worked faster and better than competitors. Then they started to grow. Today, Google comes up with so many new ideas and every one of them is transformative even though every idea doesn't always work.
Typically, if Google cannot transform or reinvent and own a business category, they are not interested. There are many categories they try and struggle and eventually fail, however there are many others where they succeed and those are the ones they build.
Think of Google as a company, which throws many ideas against the wall. Whatever sticks they build. They walk away from plenty of ideas, but plenty more do transform new industry segments.
Google is not a wireless company, but they want to be a wireless leader. Google Android is their wireless smartphone operating system. It's in their Nexus wireless handset and many others like Samsung Galaxy devices. While the OS is a huge success, their handset is not yet.
Now Google is getting into the network side of the wireless world. Google Project Fi is an MVNO or reseller sort of like Tracfone. They use both Sprint and T-Mobile (TMUS) network. It will be interesting to see if they can make this grow or not.
Google Fiber is also building out ultra fast Internet access in certain cities nationwide. Plus there are many other transformational areas they are growing in.
Partners and Competitors
This is interesting because as Google grows, we see them competing in new segments with existing leaders. Consider Google Project Fi competing with wireless networks like AT&T Mobility, Verizon Wireless, Sprint and T-Mobile. Google typically creates a new category to lead. It will be interesting to watch what comes next here.
Also consider Google Nexus competing with other smartphone makers like Apple iPhone and Samsung Galaxy. This has not been successful yet. However, Google Fiber, which competes with AT&T Gigapower and others, is successful.
What This Means
What this says to me is that both AT&T and Google will be two of the top hot competitors going forward. This is the first time these two companies have really competed and it will be very interesting to watch new marketing ideas come into play.
What this also means is stand-alone services are disappearing as combined services take their place. That's why DirecTV needed to be acquired by AT&T. That's also the reason Dish Networks needs to partner with a wireless company like T-Mobile which we've been discussing of late. This is the same with stand-alone cable television providers and others.
Partial List of Transformational Players
Now pull the camera back and take a look at the longer list of transformational players. There are plenty of other people and companies in different industries who are transformers as well. They changed their industry and created incredible business opportunities for countless people, companies and investors.
These include Steve Jobs of Apple. Bill Gates of Microsoft. Jeff Bezos of Amazon.com, Inc. (AMZN) . Mark Zuckerberg of Facebook. Larry Ellison of Oracle Corporation (ORCL) . Howard Schultz of Starbucks Corporation (SBUX) and so many more.
There are also plenty of other companies who may not be transformational, but they are innovative. They are changing the way they do business going forward. Companies like Comcast Corporation (CMCSA) , Time Warner Cable, Inc. (TWX) , Charter Communications, Inc (CHTR), Cox, Verizon and Verizon Wireless, Sprint, T-Mobile, US Cellular Corp (USM) , C-Spire Wireless and many others including all the wireless handset makers. Some of these companies are doing much better than others.
So as you can see, both AT&T and Google are transforming the entire communications technology space. They are not only creating new growth opportunities for themselves, but they are also creating new industry sectors and new opportunities, which will benefit many other workers, customers, companies and investors.
So it's important to keep your eyes open for what these and other transformational companies are up to, how they are changing the industry, and what's coming next. They are the key to growth opportunities going forward.
Equities.com columnist Jeff Kagan is a Wireless Analyst, Telecom Analyst, Industry Analyst and consultant. He shares thoughts on the changing industry, which he's been following for 25 years. He follows what's hot, what's not, why and what's coming next. Email him at jeff@jeffKAGAN.com.
DISCLOSURE: The views and opinions expressed in this article are those of the authors, and do not represent the views of equities.com. Readers should not consider statements made by the author as formal recommendations and should consult their financial advisor before making any investment decisions. To read our full disclosure, please go to: http://www.equities.com/disclaimer