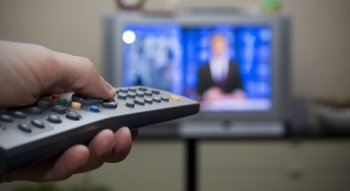 As a customer of both Comcast Corporation ($CMCSA) and Time Warner Cable ($TWC) at two different locations, I have the unique ability to offer comment on both as an Industry Analyst and as a customer. While both are cable TV companies, they are not equal. Comcast started focusing on improving their customer relationships a couple years ago. TWC is starting that journey now. So where are they in this process as competition grows?
Comcast realized they didn't have a good and strong relationship with their customer base when they started losing market share to the competition several years ago. Companies like AT&T ($T) Uverse and DirecTV, Verizon ($VZ) FiOS and Centurylink ($CTL) Prism have been taking market share away from the cable television industry at an alarming rate.
IPTV is Winning Market Share from Cable TV
Comcast has improved in several areas, but they are still having problems. Comcast offers high-speed Internet service both up and down stream. They also offer an advanced Xfinity service, which is more like IPTV than traditional cable TV.
So, Comcast is improving their services, but they are just not making headway winning the hearts of customers. In fact, they recently relaunched their campaign to improve their relationship with users once again this summer. Will they have better luck this time? Not unless certain things change.
Time Warner Cable is having it's own set of problems with customers. TWC recently launched an advertising campaign to win the hearts of their customers. Their television ads spell out the problems customers have with the company to date, and offers promises that things will get better.
While I am happy to see that TWC recognizes the problem, the same question arises…will things actually get better for customers?
TWC offers a more basic cable television service. TWC Internet service is not as fast as Comcast. Their fastest service is doable for most users with decent download speeds on faster services. However, the sending portion is still at a very slow speed. This makes using IPTV difficult for a TWC user.
---
---
Are Comcast and TWC Getting Better?
The problem with both Comcast and Time Warner Cable is that they don't seem to have any real desire to improve their relationships with the customer. Instead, they see this as a way to stem the loss of market share, not really to improve the lives of users.
What they should do is something like what Dan Hesse did with Sprint Corp ($S) a few years ago when he was CEO. The ads were brilliant. Hesse told us Sprint had problems, but was now on a strong path toward recovery. He invited us along on the journey to improvement. He got the user closer to the company, and made the user feel that they were on the same side as the company.
Can Cable TV Improve?
Cable television CEO's could do the same thing. The CEOs of Comcast, Time Warner Cable, Charter, Cox and others could talk to the customer base in front of the world. They should tell customers they get it. They should tell them they're sorry for the way they were treated for decades.
They should tell them they now realize that the customer should have been respected and taken better care of. They should tell them they know this, because the customers are leaving. They should tell them they are working to improve things, win them over and get them on their side.
If the CEOs of all cable television companies would do this, I believe it would be the new start they are searching for with customers. This makes a lot of sense, rather than just being...well, a typical cable television company, and ignoring the obvious.
Cable TV Elephant in the Room
Hey, cable TV companies, there is an elephant in the room. Until the cable television industry admits to this fact, and fixes the problem, I don't think they will be successful. The solution seems simple.
Of course, the next step would actually be to improve the customer relationship. Take better care of your users. Get your customers to care about you. If not, you will instantly be tossed to the woodpile.
However, it worked for wireless with Sprint. It worked with other companies, and I believe it would work for cable TV as well. So why not give it a try? After all, what do they have to lose?
Equities.com columnist Jeff Kagan is a Wireless Analyst, Telecom Analyst, Industry Analyst and consultant. He shares thoughts on the changing industry, which he's been following for 25 years. He follows what's hot, what's not, why and what's coming next. Email him at jeff@jeffKAGAN.com.
DISCLOSURE: The views and opinions expressed in this article are those of the authors, and do not represent the views of equities.com. Readers should not consider statements made by the author as formal recommendations and should consult their financial advisor before making any investment decisions. To read our full disclosure, please go to: http://www.equities.com/disclaimer