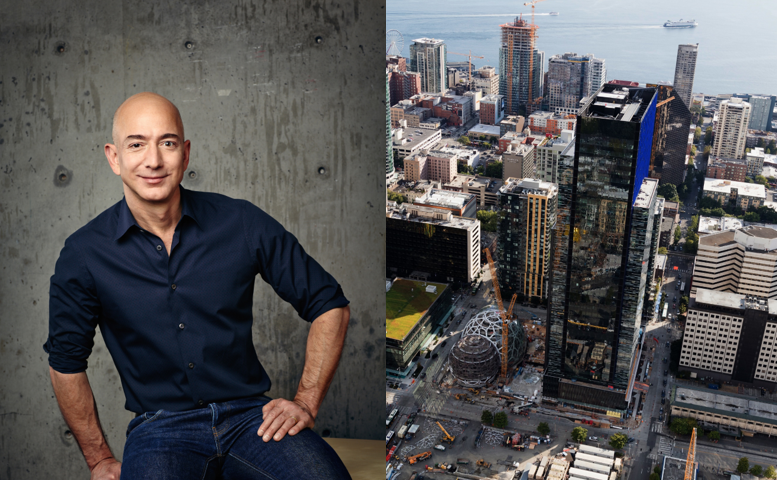 While we all love Amazon.com, recent news stories are starting to paint a disturbing picture. These stories tell me Amazon is exposing its brand to risk by not adequately fighting the counterfeit goods often sold on its site by third-party sellers. As I see things, this is a problem with an easy solution.
The good news is, Amazon has created an incredibly powerful and well-built brand and company. Generally speaking, users love Amazon. They have used it for years and trust the brand. The company always put the customer first. They let you return items for free if you are not happy. This has been a winning success story built over two decades.
However, over time, Amazon has been changing as it grows. They have changed from a site that just sold trusted Amazon.com goods, to a giant, international, online shopping mall. The problem with that is not all of the stores in the giant online shopping mall take care of the customer in the same way.
Amazon's third-party seller services business generated $46.9 billion in revenue in the latest 12 months ended June 30, 2019. It's Amazon's second largest revenue segment, behind only its own online store and ahead of Amazon Web Services. In Q2, 2019, third-party seller services revenue grew 23.3% over Q2 2018 vs. 14.3% growth for Amazon's own online store.
The Amazon.com return policy works great but has two key flaws.
One is when a user gets the item, if it is counterfeit, even a generous return policy won't smooth the ruffled feathers it created. Trust is built over time and can be lost in a single transaction that is not handled correctly.
Two, the return policy of third-party vendors is not uniform. Sometimes users can return an item to a third party, and other times they cannot. Or if they do, they often have to pay return shipping which means they lose either way.
This reality shows how third-party dealers on the site can create a problem the customer will justifiably blame on the Amazon brand.
Amazon problem is opportunity for Walmart.com, Target.com, Google.com
This brand-risk could ultimately threaten their future growth rate and create growth opportunity for competitors like Walmart.com, Target.com, Google.com and others.
Customers don't like being duped. Once they feel they are getting scammed, the brand is damaged forever. In fact, many users will never trust the company again.
In this case the problem is not Amazon, but certain third-party sellers. However, Amazon will take the heat for other company's problems.
Amazon must solve counterfeit goods and third-party problem quickly
That is the risk Amazon.com is facing if they don't solve this counterfeit goods and third-party problem and quickly.
Yesterday, users were protected. That's what the Amazon brand was all about. Today, things have changed. Today, users mistakenly think they are protected. According to a growing number of media reports over the last few years, apparently, they are not.
The good news is, if you are buying direct from Amazon, you are still safe. The problem comes when you are buying from one of the countless smaller firms that use Amazon.com as their shopping mall.
And the real problem is users are not always aware who they are buying from.
Solution to Amazon.com problem is to warn the user
Amazon.com needs to spell this out clearly to the user before each sale. They do this to a limited extent, but this information needs to be front and center for the buyer.
Before the sale is complete, when dealing with a third-party seller, the user should even be required to click a box saying they understand who they are buying from. And that they understand the return policy and any costs they will incur. That means the information should pop-up on the screen so the user can see it. And it should all be there, on the page without having to click anything else.
On third-party pages, there should something saying; This is a product from another company, not Amazon.com. The Amazon.com return policy is not in effect for this purchase. Make sure you understand the return policy and associated costs.
What I am saying is Amazon should protect their users. By doing to, they will protect their brand and reputation. The things that are hardest to build and quickest to lose.
They should make their marketplace fair for the user. Something that is not happening today with this growing third-party vendor problem.
That way the customer can decide whether they still want to purchase, even from the other vendor and that they understand the terms. It's about being open, honest and fair.
Amazon.com brand is safe and fair, but others may not be
That's what the Amazon brand used to mean. They risk losing market share and customers if they do not fix this growing problem. That will be a bigger problem they don't want to deal with.
This is an easy problem to fix. So, why has Amazon ignored it and let their users get hurt? That hurts their brand. And that's the last thing they should want to happen. This is a question that every investor and customer should be asking.
Any way you slice it, Amazon.com is a great company and an amazing growth engine. It has transformed and revolutionized the retail industry and is going after other industries as well. They should be applauded. That's the good part of this story.
The bad news is unless Amazon protects their users like they should, they risk brand damage and that is the last think they want. Walmart.com, Target.com, Google.com and countless others love this misstep. It's a growth opportunity for them.
I hope Amazon will address this growing problem. I like them and want them to continue to succeed. However, this issue must be resolved ASAP to protect their users, the value and power of their brand and their future.
Jeff Kagan is an Equities.com columnist. Kagan is a Wireless Analyst, Telecom Analyst, Industry Analyst, Influencer, speaker and consultant. He follows wireless, wire line, telecom, Internet, pay TV, cable TV, IPTV, Cloud, Mobile Pay and communications technology. Email him at [email protected]. His web site is www.jeffKAGAN.com. Follow him on Twitter @jeffkagan.
___
Equities Contributor: Jeff Kagan
Source: Equities News