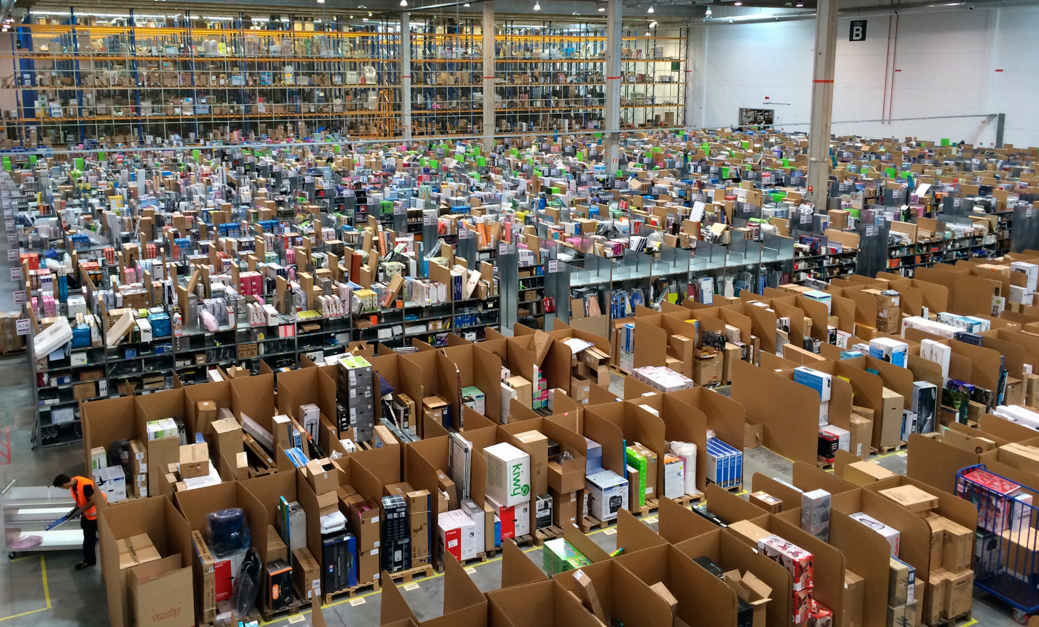 Authors using Amazon.com (AMZN) KDP services to distribute their Kindle and hard cover books have been complaining lately. They say recent changes are costing them money. They say the cut in income and promotional power is causing them to earn less. Many wonder about their financial ability to remain authors. I don't believe Amazon is hurting authors by design. I believe it has to be inadvertent. However, it is serious, and must be addressed.

As a technology analyst I have followed Amazon for quite a long time. As a customer, I love being able to log on, buy quickly and have almost any item delivered quickly. As an author I have written several books and have been very impressed with the ease at which authors can publish either eBooks or hard cover.
The reason I learned about this is other authors have been bringing this issue to my attention in recent weeks, since I published a book called, Father Shares Secrets to Success and Happiness with His Children. So I am starting to look more closely at this situation.
I believe Amazon must understand the importance of the author to their future. I believe they must understand the importance of protecting, not exploiting the author. I believe they must know authors are individuals who want to write and earn a living doing so. At least, I hope they understand.
I also believe that we all lose our way from time to time. I believe that's all that has happened here. I believe this is an honest mistake that can be corrected quickly and easily once brought to their attention.
So, Amazon… I'm bringing it to your attention. If we want authors, then authors must make money. Right now, you are making it harder, not easier to earn a living and promote authors works.
Only Some Authors Benefit
The problem comes from the way Amazon suddenly changed the way it pays authors and promotes their work. Authors who will be the biggest beneficiaries of KPD Select are those who publish serial fiction or episodes. With an episodic book, authors can give away the first book to capture attention and make profit on additional titles.
Authors who will be hurt are those who write separate books. These authors can't simply give away their work. Yet there is no KDP Select program for these authors any longer.
Also, authors who do not choose KDP Select get little promotional help from the current system since their model is not what Amazon seems to want right now. The problem is, Amazon is only thinking about their needs, not the authors needs. Authors should be given different choices.
Most authors are not wealthy people. We hear the word author and think of people like John Grisham or Stephen King. However, most are little-known names who carve out a living by writing books in a variety of segments. And these authors are being hurt.
Amazon Created eBook Craze with Kindle
I like Amazon.com. I think Jeff Bezos has done an incredible job during the last two decades at building an empire. I will keep on being an Amazon supporter. However, Amazon needs authors as much as authors need Amazon. And authors are increasingly saying Amazon is suddenly hurting them financially.
Amazon is a great competitor. Jeff Bezos reinvented the book space several times in the last two decades. They started the buy-online bookstore. Then they started the eBook revolution with their Kindle device. Amazon has also grown into a gigantic online department store taking on Walmart. Customers love the company.
With all this success, they have dealt a death blow to plenty of book retailers, large and small. This take no prisoners strategy may work in business with competitors, but it should not be applied to the author community. After all, Amazon needs authors.
---
---
Amazon Needs Authors
Amazon should look at authors as partners, not competitors. This should be a great and protective relationship. The more successful authors are; the more successful Amazon is. Plus, Amazon should understand authors want to spend their time writing, not managing a business.
Over time, they have done a great job of opening the doors to countless new and existing authors. Kindle is transforming the book business. It opened the door to thousands of new authors who can finally write, find an audience and earn income. Audiences are like slices of a pie. There are many and you must just find yours.
That is the good part of Kindle. The Kindle world is different and continually changing. That's good. Amazon is continually changing the rules for the KDP world to meet this challenge. That's also good.
Where Amazon is Suddenly Missing the Mark
However, authors write. They don't manage web businesses. They must set up a business model, but would prefer to get on with writing. But these new and continual changes threaten that world. The more time they have to spend understanding the changing marketplace, the less time they have to write. That means fewer sales for them, and for Amazon.
Many authors have told me during the last year they are seeing significantly reduced income thanks to KPD changes. Authors have no voice. They are just individuals. However, they are individuals who help Amazon grow. They are individuals Amazon needs for it's own growth.
Two Problems
One problem is KDP Select, which used to pay authors based on book sales, but now only pays them per pages read. This has eaten into the earning capacity of many new and existing authors.
Another problem is the way Amazon promotes authors and books. Until last year, authors say their books showed up on page one of Amazon search. But now all the prime spots are taken with very low cost KDP Select books which are free or in the 0.99 cent range. These seem to be what Amazon wants to promote making it much more difficult for traditional authors in this space.
Instead, Amazon should give authors the choice of how they want to be compensated and promoted. Not simply an ultimatum which ultimately costs writers' income. The current strategy is financially hurting many authors and many wonder whether they can afford to continue.
Amazon should be encouraging the author community and letting new writing stars like Grisham and King rise. After all, that's how Amazon will increase revenue. They should not be making it more difficult.
Authors Choice
According to authors, they now have to make a choice. Income or promotion. They can either earn very little money using KDP Select, but see their books higher on search engines, or they can not use KDP Select, earn more per book, however not be found easily on Amazon search.
This is unacceptable to the author community. Amazon is looking at this from their perspective only. Amazon should instead look at this from the authors perspective as well. After all, that's the partnership which makes sense, isn't it?
Amazon Should Consider Authors Partners, Not Competitors
There are ways for Amazon to try new things, but also to make sure every author get's what they want and need so they can promote their work and earn income. That makes sense. Remember, authors are partners to Amazon, not competitors.
If Amazon would put some of their effort into thinking of ways to let authors earn more and promote their work rather than just focusing on themselves, the author would be successful and Amazon would be more successful in the long run.
I don't believe Amazon is trying to hurt authors. I think they just don't realize what they are doing. They are singularly focused on improving the Amazon business. The problem is, the result will cause many good authors to simply stop writing. And that is not in the author's or Amazon's best interest.
And isn't that the ultimate goal? This is so obvious to anyone who looks at this situation. I only hope Jeff Bezos and Amazon are listening.
Equities.com columnist Jeff Kagan is a Wireless Analyst, Telecom Analyst and consultant. He shares his colorful perspectives on the changing wireless, communications and tech industry which he's been following for 25 years. He follows what's hot, what's not, why and what's coming next.

DISCLOSURE: The views and opinions expressed in this article are those of the authors, and do not represent the views of equities.com. Readers should not consider statements made by the author as formal recommendations and should consult their financial advisor before making any investment decisions. To read our full disclosure, please go to: http://www.equities.com/disclaimer