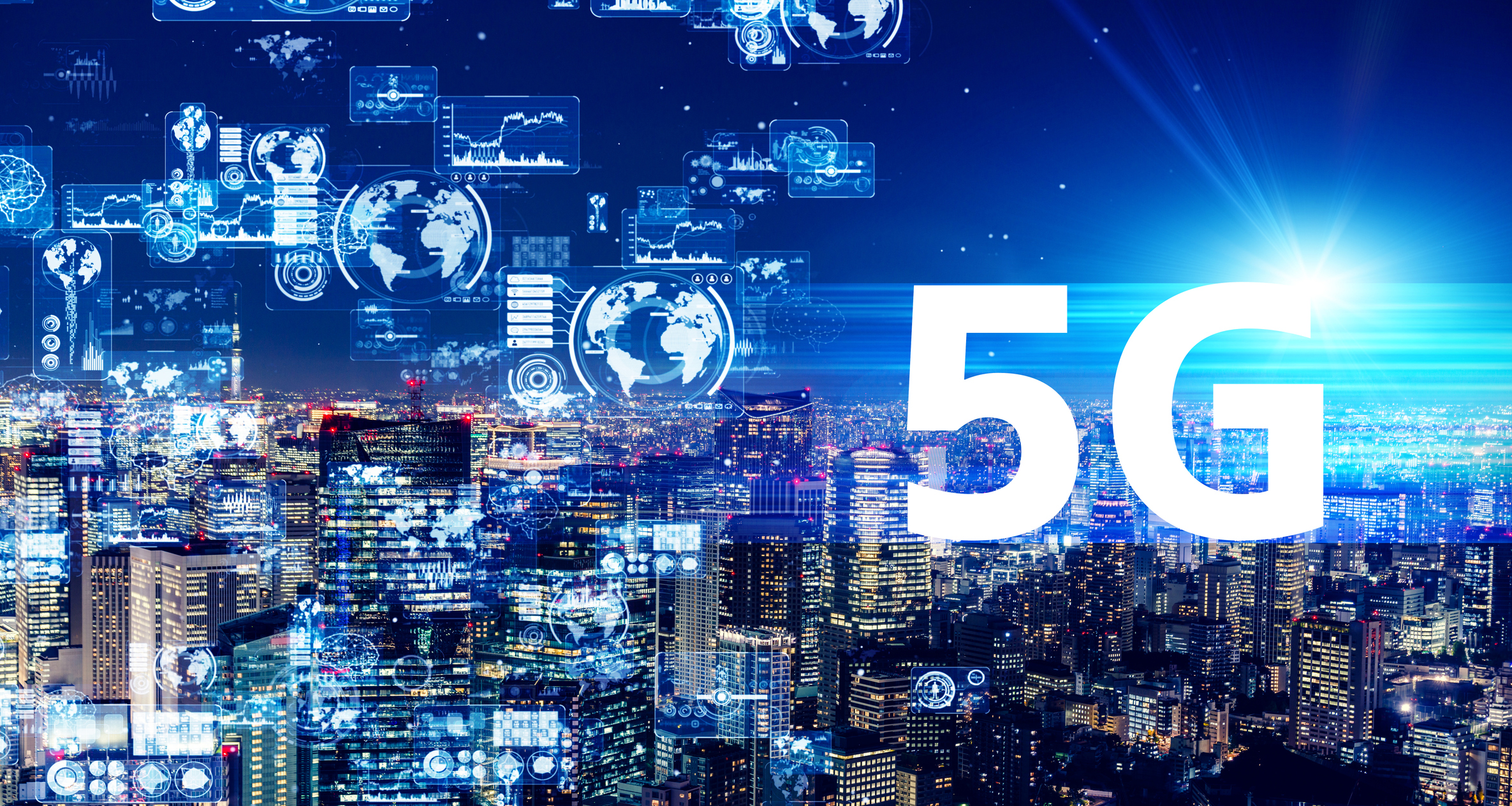 iStockphoto, metamorworks
Like with all previous upgrades from 2G to 3G to 4G, 5G will transform the wireless industry from network services to smartphones and tablets and beyond. Plus, this time 5G will transform more than just the wireless industry. 5G will transform every other industry as well over the next decade. Let's take a look at how 5G is impacting and changing the healthcare and automotive industry.
5G is an explosive growth opportunity for the traditional wireless industry. That means carriers like AT&T Mobility, Verizon Wireless and T-Mobile. That also means handset makers like Apple with the iPhone and iPad, Google Android with Pixel and Samsung with Galaxy. And for companies like Qualcomm, Huawei, Intel, Ericsson and others who will upgrade the wireless networks globally, and handsets and tablets as well in coming years.
AT&T, Verizon, T-Mobile, Qualcomm, Apple, Android and more
Just like in the past, this is an enormous growth engine for the entire wireless industry, but this time the growth wave will expand to encompass other industries like healthcare, automotive and countless others over the next several years.
5G, Wi-Fi 6, IoT, AI and more will also play an important role as they transform themselves and their industries over the next decade.
When we think of healthcare today, we think about driving to the doctor's office for a visit or going to the hospital for a procedure. While that will not go away, the healthcare world is expanding and that will provide incredible growth opportunities for companies, their investors, workers and customers or patients.
The way everyone in the healthcare and medical field do their jobs and the way patients get treated is beginning an enormous change wave.
Example: Samsung Medical Center along with KT Corporation from Korea recently announced they will be developing a variety of medical services using 5G wireless technology.
This kind of technology will enable improved treatment of all sorts of conditions both for patients in large cities and for those in smaller towns far away.
Tests and results, images, audio, video and more can be sent from place to place in seconds making real-time treatment possible.
Remote surgery will become commonplace with the patient on a surgical bed in one city and the surgeon in another city and technology in between.
Two advantages of 5G for digital healthcare and automotive
5G has two advantages over other wireless services like 4G. One, 5G is much faster. It can be much faster than 4G, and become even faster over time. Two, there is no delay. With 4G, there can be signal delay. However, with 5G the signal transmission is instantaneous.
That changes everything. Let me explain. With autonomous driving, it means cars can talk to each other through sensors over the fast and immediate 5G networks as well as directly with each other.
That will empower the first generation of 5G benefits to become real in the next few short years to automotive and to healthcare.
This is important growth news for large companies like Qualcomm and for smaller companies like AutoTalks from Israel, which works with vehicle-to-everything (V2X) chipsets for autonomous driving.
5G Automotive Association is transforming industry
I participated in a Qualcomm automated driving briefing recently, and the company is partnering with a growing number of automobile manufactures, worldwide. This is part of the 5G Automotive Association.
So, healthcare, automotive and many other industries are going to go through a massive change over the next decade.
The next question is, who will lead in this new frontier? There are an unlimited number of companies who will see real growth going forward. Companies like wireless networks, wireless gear makers, wireless network builders and all the companies in other industries who will transform themselves.
Which companies will lead this 5G transformation?
The next decade will be very exciting. Some companies will have an early lead. Others will have a later lead as some of the early leaders crest and fall back.
So, timing is critical. Knowing when to get in and out as an investment, will be more important than ever. This next 5G technological leap will be massive and ever changing over the next decade.
However, the winners of today may be different from the winners of tomorrow.
Some of today's leaders will remain leaders. Others will crest and fall back while others take their place. Think about the wireless handset business as an example.
Once, the wireless handset sector was led by Motorola, until the mid 1990s when it missed an important shift. Nokia, Blackberry and Palm took the lead next which lasted another decade. Then Apple iPhone and Google Android made their debut.
Since then, iPhone and Android have led the way over the pastt decade. That is the kind of rapid and massive transformation we can expect more of going forward with 5G wireless in industry after industry.
The pressure on competitors will only increase. However, this time it will not be just limited to wireless networks, handset makers and network builders. This time it will also include many other industries and players within those industries.
That is the massive change and excitement we can expect going forward. This is a huge opportunity for investors, workers and companies going forward, both in wireless and every other industry. So, stay tuned, the best is yet to come!
Jeff Kagan is an Equities.com columnist. Kagan is an Industry Analyst, Key Opinion Leader and Influencer focused on Wireless, Telecom, Pay TV, Cloud, AI, IoT, Health Tech, Healthcare, Automotive and Self-Driving cars. Email him at [email protected] His web site is www.jeffKAGAN.com. Follow him on Twitter @jeffkagan and LinkedIn linkedin.com/in/jeff-kagan/.
_____
Equities Columnist: Jeff Kagan
Source: Equities News