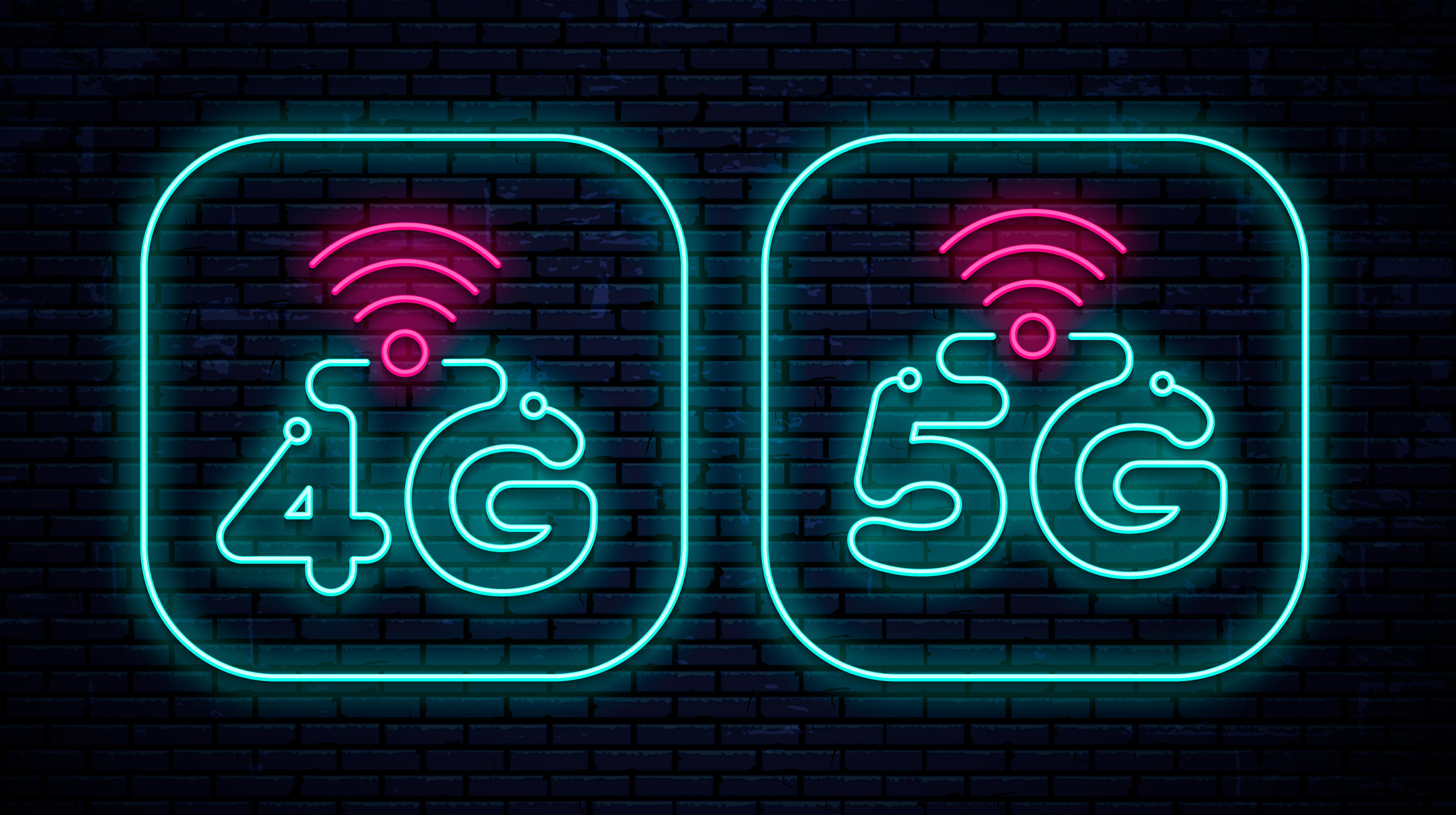 iStock.com/Omadbek Nabiev
With all the talk about 5G wireless and how it will eventually change the world, it also confuses the marketplace. The truth is while 5G is coming, 4G will be around for quite a long time. There is no need to rush to upgrade your smartphone because your current iPhone or Android will work just fine for years to come until you are ready to upgrade.
This is the same thing that happens every time we upgrade from one generation of wireless to the next. The upgrade is not like flipping a switch. Rather, it's like a long and slow transformation over years. Bit by bit, more of the USA will go 5G.
And through that long process, 4G will still be with us. Eventually it will be shut off, but that is almost a decade down the road. By that time, we'll be a 6G world. That's right. In fact, there are still plenty of 3G spots around the country. So, don't worry. There is no rush. There is plenty of time as the 5G race gets ramped up.
5G wireless is very exciting and will ultimately transform everything
5G is very exciting. It will let you do things on your smartphone and tablet in seconds that takes minutes today. It is like years ago when 4G came. Each generation lets us download faster and better. It will let us do things we cannot do today. It will also unleash new business opportunities like wireless pay TV and super-fast Internet to the home and office.
As an example, 5G wireless means the traditional cable TV industry will have new competitors over the next few years. In fact, the entire pay TV industry is in the middle of a major transformation now and that will only continue going forward.
5G wireless will transform industries like cable TV
Just think about the last decade. Comcast Xfinity acquired NBC Universal and started offering Xfinity Mobile. AT&T acquired DirecTV and Time Warner, which it renamed to WarnerMedia.
Today, Comcast [CMCSA] and AT&T [T] are the top two competitors in the pay TV space. That kind of industry reshaping change is what we can expect more of over the next decade. This is great news for investors, companies, workers and customers.
5G wireless will cost more but bring more value
These advanced services come at a cost. The price of 5G smartphones and devices will be higher, as will the service. Remember, this is a long-term and costly endeavor for the smartphone makers and network designers.
The good news is, you can stick with lower cost 4G for many years to come. Perhaps by that time 5G prices will hopefully moderate.
I think the chance of that happening will be better for the network services. As far as smartphones are concerned, I think we are solidly on the path to more expensive devices.
Smartphone prices continue to increase with 5G
Even before 5G, smartphone prices have jumped dramatically in recent years. Consider the Apple iPhone, Google Android and Samsung Galaxy. A few years ago, you could pick one up for a few hundred dollars. Today, they start at more than $1,000 and go up from there.
That's why I think 5G will just be an opportunity for Apple, Google and Samsung to hide their price increases behind the excuse of updated technology.
This could open an opportunity for a less expensive smartphone maker to capture market share from those looking for lower prices. Will that happen? We'll see.
Any way you slice it, 5G is faster and better, but will also be more expensive, at least initially. The good news is the price of 4G will continue as is, even as the price of 5G goes up.
4G LTE users won't give up anything they already have as 5G comes
4G LTE users will still be able to do everything they do today. It's just that 5G will eventually let us do it faster and better. 5G apps and features will have to be developed and released over the next few years.
In these early days, if the average user has a 5G phone on a 5G network, it will be lighting fast where it works, but there won't be much to do with all that speed. Not yet anyway. That's the way the wireless world has always worked.
It takes time for the services to be created and released. It's like the age-old argument, which comes first, the roads or the cars? This is the same thing that happened when we moved from 3G to 4G years ago. It took several years for real innovation to provide new services to utilize the faster connection.
Are you a 5G early adopter or follower?
Now the question is this: Are you an early adopter? Leaders or early adopters always jump onto what's new. Even if it costs more and doesn't work everywhere. They need to be first. The followers come later, after the 5G signal has spread enough to matter and after any initial bugs are worked out of the system.
One difference with 5G is it will impact other industries as well. Countless other industries will use 5G to transform. It will start with the leaders. The most innovative companies. Then as the industry changes, other competitors will follow.
Early 5G adopters in every industry will have competitive advantage
There will be a competitive advantage for first movers. Then, as others follow, that advantage will just become a simple cost of doing business for every competitor.
That's how the wireless industry has changed over the years. And that's what we can expect over the next several years both on the wireless side and from other industries as well.
So, enjoy all the excitement about the coming world of 5G and how it will transform the world around us. It's all very exciting and very real. Just realize there is no rush. If you are an early adopter, go ahead and jump in. If not, don't worry about jumping in quickly. Your 4G devices will still work just fine until you are ready to join the party.
Jeff Kagan is an Equities.com columnist. Kagan is a Wireless Analyst, Telecom Analyst, Industry Analyst, Influencer, speaker and consultant. He follows wireless, wire line, telecom, Internet, pay TV, cable TV, IPTV, Cloud, Mobile Pay and communications technology. Email him at [email protected] His web site is www.jeffKAGAN.com. Follow him on Twitter @jeffkagan.
___
Equities Contributor: Jeff Kagan
Source: Equities News