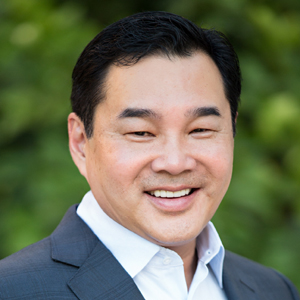 As the President and CEO of
Medbox (OTCQB:MDBX)
, a provider of consulting services to operators of dispensaries, cultivation centers, manufacturers, and research facilities, Jeff Goh is working on the front lines of the cannabis industry. Goh's position within this rapidly growing industry gives him and insider's view on the nation's steady march towards broader legalization. Equities.com got a chance to talk with Mr. Goh about where the industry, and the country, is headed.
EQ: The culture around cannabis, particularly in legalized states, has become very different from what's often portrayed in the mainstream, and the lifestyle trends are more modern than many people realize. How far has this industry come in past few years?
The cannabis industry has come a long way in the past few years, but I believe the changes we have seen are just the tip of the iceberg. Particularly in the medical community, skepticism from physicians is shifting to acceptance, as more patients experience real benefits for pain management. As more states legalize marijuana for medical and recreational use, general consumer acceptance also is occurring. This year a Gallup poll had 58% of Americans in favor of legalization of cannabis.
All of these factors we believe will serve to professionalize the sector and mandate product consistency and quality.
EQ: The cannabis industry is very much a growth market with no dominant players. What will it take to become a household name as this industry continues to mature?
As in any emerging industry with high potential, there are many entrants at the moment, some in for the long-term, others to make short term money. Over time—and this is starting to happen already—we will be seeing consolidation. There are many barriers to entry, like the increased difficulty in obtaining licenses and the increasing costs of compliance, for example. The growth opportunities for cannabis are so strong. There will always be entrepreneurial, smaller operators, big players with branded offerings, and scale will eventually emerge…first on the medical side, which is now establishing itself across the country, and soon thereafter on the recreational side.
EQ: One of the key concerns around wider use of cannabis is consumer safety, proper consumption levels, transparency, etc. What steps is the industry taking to address those concerns?
Safety, proper consumption levels, and a host of other concerns—including product quality and consistency—are major initiatives that Medbox and others are addressing. A combination of increasing public information and the emergence of professionally-run companies will be of enormous benefit in assuring that those concerns are addressed. The consumer is getting smarter as well, and legalization with associated regulation will also play a major role.
EQ: The most significant catalyst for this industry is the expansion of legalization state-to-state. Do you feel momentum is picking up with each new state legalizing cannabis?
There is no question that momentum is growing...rapidly. Twenty-three states have approved marijuana for medical use, and voters in four states plus the District of Columbia have granted approval for recreational use. More initiatives are being added to ballots across the country, so there is no question that the sector is growing. I especially think if California, Nevada, and Arizona go recreational, we could reach a tipping point where the federal government may want to accelerate their efforts to get involved.
EQ: On the flipside, arguably the toughest challenge is legalization on the federal level. How has that impacted the industry's growth and the ability to meet market demand?
As I said before, I believe it is only a matter of time before approval is granted at the federal level. Canada is a prime example, with the new administration stating that national approval is imminent. The benefits on the medical side are clear: nearly half of the states already have granted approval and legalization is proving to create quality and eliminate the criminal element. It is somewhat ironic that the District of Columbia has approved marijuana for recreational use, so we continue to believe federal approval will not be too far off.
EQ: You have extensive experience in fields like the food industry and education. How does the cannabis sector differ from other markets that you've observed throughout your experience?
In a way, my prior experience suits me well for the cannabis sector. Many of the same principles apply, namely, the cultivation aspects, the adherence to consistency and the assurance of quality end products. So while our industry is still in its infancy from a big business perspective, applying professional disciplines to an agricultural product—be it the potatoes that we grew and processed at Frito Lay (PEP)—from seed to sale—this is definitely something I have experience in.
You can read more from our special program The Future of Cannabis here. To find out why Equities.com and Viridian Capital Advisors launched this program, be sure to read What is The Future of Cannabis?? This program was made possible by the support of our sponsors.Click here for a full list of our sponsors.

DISCLOSURE: The views and opinions expressed in this article are those of the authors, and do not represent the views of equities.com. Readers should not consider statements made by the author as formal recommendations and should consult their financial advisor before making any investment decisions. To read our full disclosure, please go to: http://www.equities.com/disclaimer