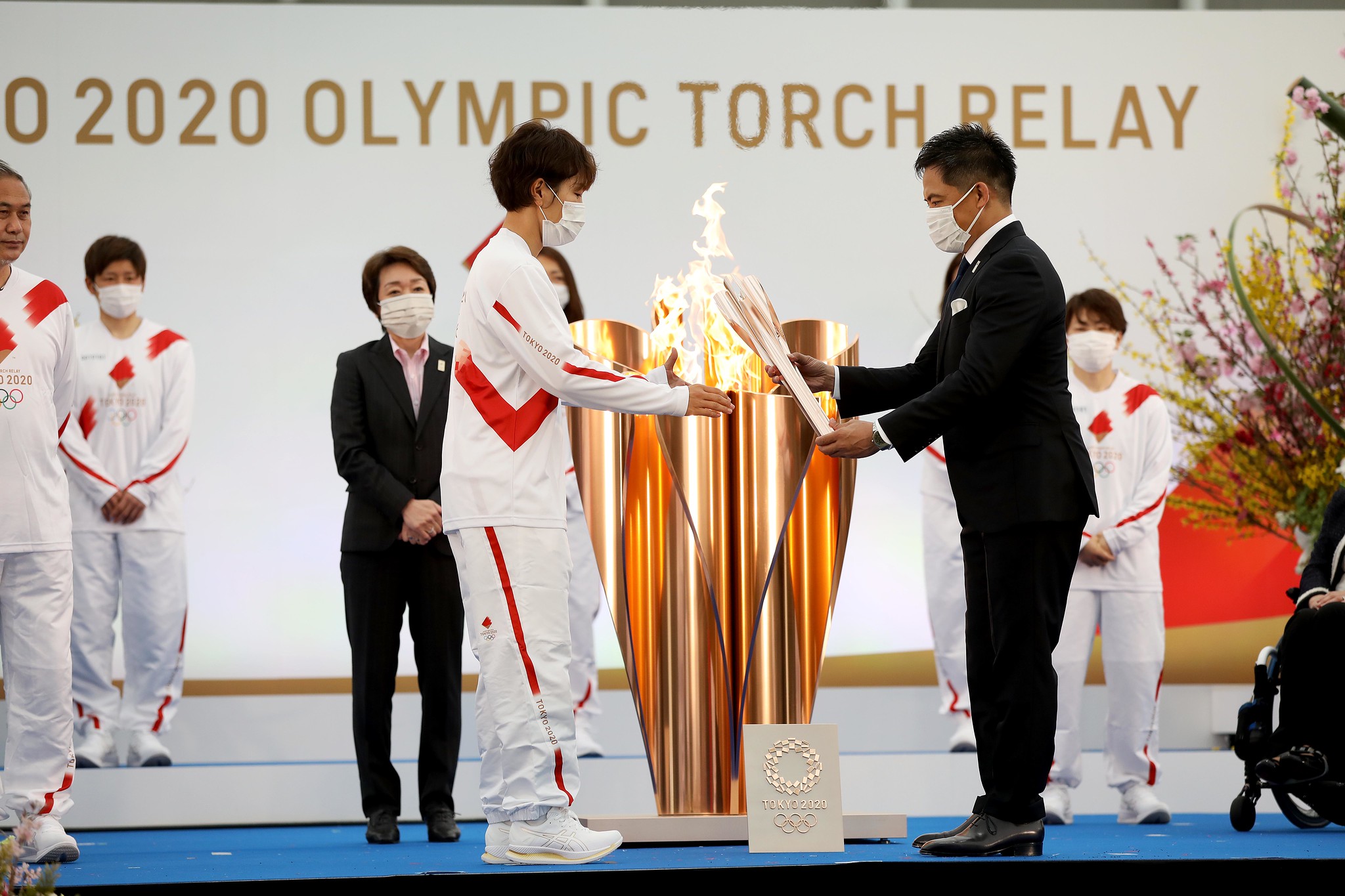 Image: Start of Olympic torch relay, Fukushima, Japan, March 25, 2021. Source: International Olympic Committee
A health advisor to Japan's Olympic committee said athletes representing the country at the Tokyo Games in July should have the option of getting COVID-19 vaccines before they compete.
On Tuesday, Nobuhiko Okabe, a member of the government's coronavirus panel, said that although vaccines should not be required, they should be made available to athletes who want them.
Last week, Japan dismissed a report that the government was considering moving athletes to the front of the line for vaccinations following public outcry amid a slow rollout.
Following its launch in mid-February, Japan's vaccination program has been held back due to low supply from Pfizer Inc (NYSE: PFE ). After starting with medical workers, the effort was opened up to people age 65 and up on Monday.
According to Reuters, about 0.9% of Japan's population of 126 million has gotten at least one dose of the Pfizer vaccine, which is the only one approved for use in the country.
Both Japan and the International Olympic Committee have said that athletes will not be required to be vaccinated in order to participate at the games.
The US and some European and Middle Eastern countries have already begun vaccinating their Olympians.
Okabe told Reuters Tuesday, "I think the recommendation should be to be immunized, particularly for athletes."
He also said athletes who opt to forego the vaccine for religious or health reasons "should be respected."
On Monday, a Kyodo News poll showed that the majority of people surveyed in Japan are in favor of postponing or canceling the games altogether. It also found more than 60% are dissatisfied with the progress of the vaccine drive.
Kyodo News noted that concern for the Olympic events is mainly due to the country's vaccination program, which relies heavily on getting shots from other countries.
Japan's vaccine minister Taro Kono told CNBC last week he is hopeful the rollout will ramp up by mid-May when vaccines from the European Union arrive.
"Unfortunately, we have not been able to develop a vaccine domestically, and we need to rely on import of [the] vaccine coming from EU," Kono said
"If we have [a] domestic vaccine or domestically produced vaccine … more than half of my headache [would be] gone," he said.
_____
Source: Equities News