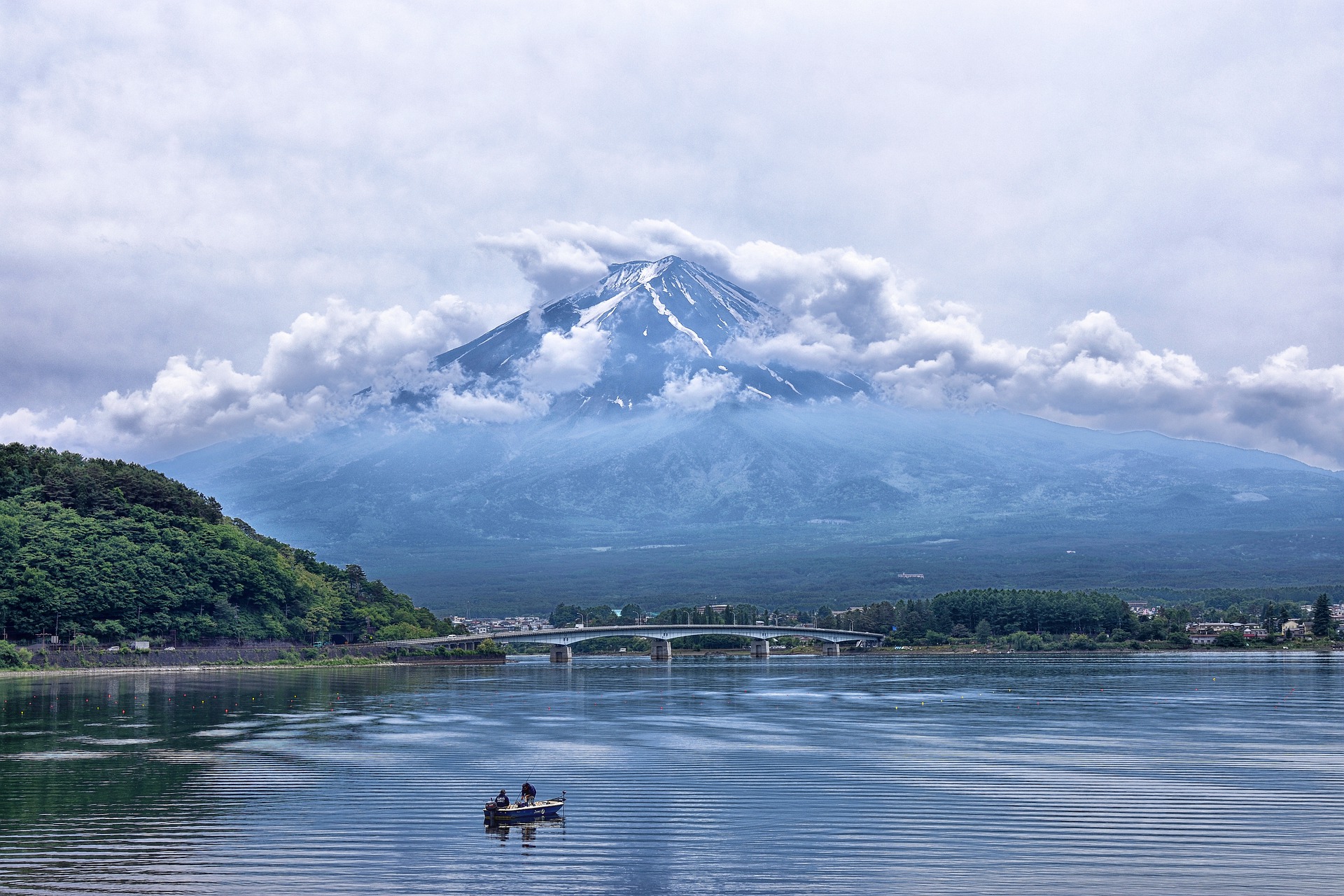 Image: Mt. Fuji. Source: Armin Forster / Pixabay
On Friday the Japan Cabinet Office downgraded its key assessment of the country's economy for the first time in 10 months, saying it is showing "weakness in some components" as consumer spending is slowing under renewed COVID-19 restrictions that went into effect last month.
In its forecast, the government slashed its projections for domestic spending for a third month in a row, saying that people are continuing to avoid dining out and traveling.
The country's economy does show some signs of picking up, and the Cabinet Office upgraded its outlook on capital spending, corporate profits and imports. The government noted in its forecast that manufacturing profits improved due to a recovery in auto production and technology-related demand.
Altogether, the Cabinet Office estimates the economy will expand 4% in the next fiscal year, which begins in April, after an expected 5.2% decline in the current fiscal year to March.
According to Economy Minister Yasutoshi Nishimura, Japan's output gap between October and December was likely around 20 trillion yen ($189.79 billion), compared with 30 trillion yen during the July-September period.
The official output gap figure will be released next week.
Japan released figures last week showing the economy had grown at an annual rate of 12.7% between October and December 2020, following a prolonged slump caused by the COVID-19 pandemic.
The world's third-largest economy reported increases in consumption, government spending and exports for the final quarter of last year, the second straight quarter of growth after three consecutive declines.
For the full year 2020, the country's real gross domestic product shrank 4.8%, the first contraction since a 5.7% plunge during the global financial crisis of 2009.
_____
Source: Equities News