As many as 1.6 million Americans are affected by Inflammatory bowel diseases, which include Crohn's disease and ulcerative colitis, most of whom are diagnosed before age 30 according to the Crohn's and Colitis Foundation. Crohn's disease is a chronic inflammatory condition that can occur anywhere along the gastrointestinal tract. While there is no confirmed cause, Crohn's disease is associated with abnormalities of the immune system that could be triggered by genetics, diet or other environmental factors. Symptoms of Crohn's disease can vary but often include abdominal pain and tenderness, frequent diarrhea, rectal bleeding, weight loss and fever.
Janssen Pharmaceutical, part of Johnson & Johnson JNJ, presented new long term findings from its two-year IM-UNITI extension Stelara (ustekinumab) program, which demonstrated that two different dosing regimens of Stelara — 90mg every 12 weeks and every eight weeks — can decrease the risk of Crohn's disease related hospitalization, surgery and the need for alternative biologic treatment in patients with moderate-to-severe Crohn's disease, when compared to placebo. Janssen presented these findings at Digestive Disease Week 2018 in Washington DC this past weekend among a total of 15 Janssen abstracts.


Source: MedInfo
Crohn's disease can have a significant impact on patients, with most having multiple relapses and many experiencing complications that require intervention. These long-term data from IM-UNITI are particularly encouraging for clinicians as they demonstrate that treatment with ustekinumab reduced the need for hospitalization, surgery or a switch to another treatment.
– Professor William Sandborn, MD, study investigator and Chief of Gastroenterology, UC San Diego Health System.
Hospitalization accounts for about 50% to 80% of the healthcare costs associated with inflammatory bowel disease and about 40% to 60% of these inpatient costs can be attributed to surgery. Crohn's disease patients may require surgery due to the damage that the disease causes to the bowel, presenting as ulcers, scarring, narrowing of the gastrointestinal tract and abnormal connections between different parts of the tract.
Janssen said that patients receiving Stelara every 12 weeks for two years were 52% less likely to be admitted to hospital or require surgery than patients treated with placebo. Patients receiving the medication every eight weeks were 40% less likely to experience either of these endpoints. Patients in the every-eight-weeks group were 53% less likely to switch to an alternative biologic compared to the placebo group. The every-12-weeks group saw a risk reduction of 33%, but statistical significance was not reached
The FDA approved Stelara in 2016 for the treatment of moderately to severely active Crohn's disease in adults who have failed or were intolerant to treatment with immunomodulators or corticosteroids but never failed treatment with a tumor necrosis factor (TNF) blocker, or who failed or were intolerant to treatment with one or more TNF blockers. Stelara is the first biologic therapy for Crohn's disease targeting interleukin-12 (IL-12) and IL-23 proteins, which play a key role in inflammatory and immune responses. Stelara is currently approved for the treatment of moderate to severe plaque psoriasis in 90 countries, pediatric psoriasis in 43 countries, psoriatic arthritis in 83 countries and Crohn's disease in 54 countries.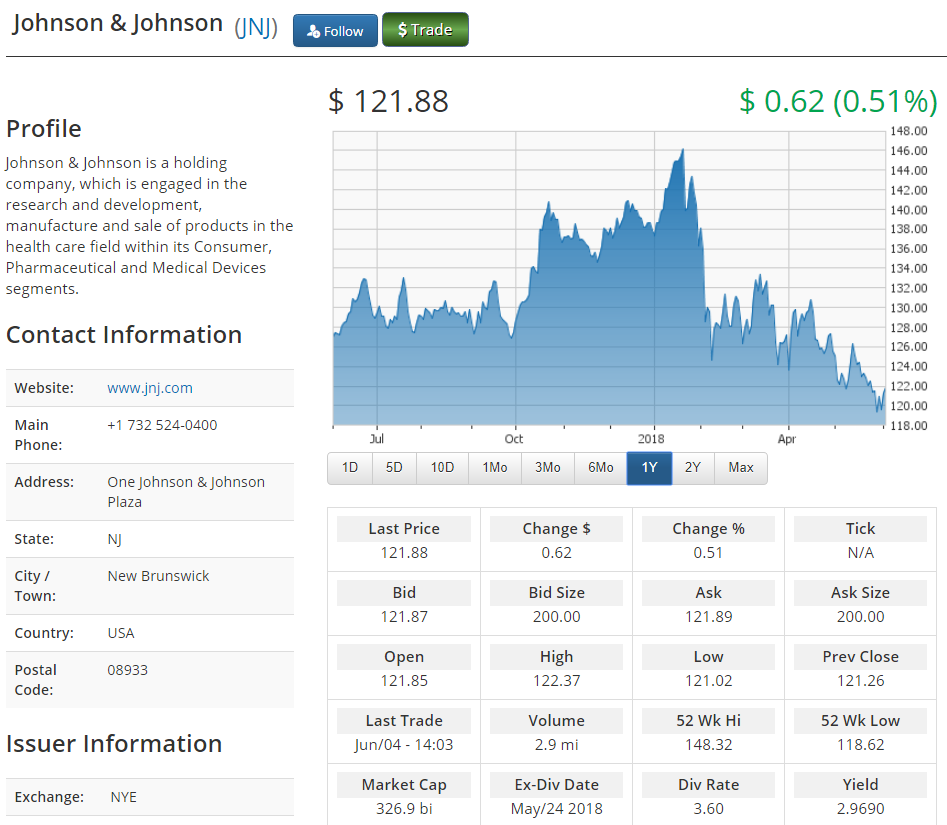 Please email us at [email protected] to see our Case Studies and Testimonials.
Please click here for information on our new trading platform.
Please click here to see our weekly newsletter.