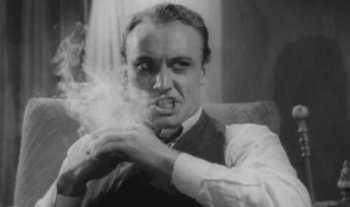 For the last year and a half, most people have been paying more attention to Colorado than ever before. On January 1st, 2014, the Rocky Mountain State legalized recreational marijuana use for anyone 21 and over, and everyone wants to know how the state is doing.
Drug policy has been a major political issue in the last few years. At the center of the debate surrounding drug policy is legalization of marijuana. Many scientists believe the drug is much less harmful to the body (and society) than alcohol. Unlike alcohol, it does not make people more violent, does not increase the chance of rape or assault, and has never directly caused a death from overconsumption.
For all these reasons, many wonder why marijuana is illegal to begin with. We have come a long way since the days of Reefer Madness. Why shouldn't it be the right for all adults across the country to choose to consume marijuana if they wish to?
This question can be answered by examining Colorado. What has happened since marijuana was legalized in Colorado eighteen months ago? What have been the positive AND negative effects?
The Good
Drugpolicy.org released a status report about Colorado's first year of legalized marijuana. They measured impacts in crime, number of arrests, tax revenue, economic output, and traffic fatalities.
Beginning with crime, violent crime in Denver went down by 2.2% for the first 13 months of 2014. Overall, property crime decreased 8.9%. In 2010, the number of people who went to court for marijuana-related charges was 30,000. In 2014, that number was down to 2,000 people. Each arrest costs the state at least $300, and each arraignment and court hearing costs significantly more, so the state is saving a good sum of money with the legalization of marijuana.
The state is also earning a good chunk of money from the legalization of pot. For the first 10 months of 2014, the state department of revenue said that they have earned $41 million in tax revenue from the sale of marijuana. Similarly, economic output in the marijuana industry has been impressive. Just five months after legalization, 10,000 new jobs were created in the industry. The Drug Policy Alliance estimates that 16,000 licenses to work were given out in total.
Since marijuana was legalized in Colorado, traffic fatalities in the state have actually decreased. This refutes the claim that legalizing marijuana would lead to an increase in traffic fatalities because people would drive under the influence. In the first eleven months of 2014, traffic fatalities decreased by 3% from 2013. Granted, traffic fatalities have been going down consistently for twelve years, but this certainly shows that legalizing weed did nothing to disrupt this trend.
The Bad
Most of the negative publicity surrounding marijuana legalization in Colorado involves edibles. There have been three deaths linked to edibles because of their potency. Edible products are not tested for THC content, but instead rely on the manufacturer to write exactly how much THC is in there. And whereas the effects of smoke-ingested marijuana occur within minutes, the effects of edibles can take up to three-to-four hours to fully set in. People often times don't know how much they're consuming, and that can lead to unfortunate consequences.
A 19-year-old student high on edibles jumped off the balcony of a Colorado hotel. A husband allegedly murdered his wife when he ingested edibles and began to hallucinate. And finally, a young 23-year-old boy killed himself in a condo in Colorado while on vacation with his family after he ingested edibles.
To keep this in perspective, marijuana has only caused three deaths in Colorado in 18 months. Every year, though, 88,000 drink themselves to death in our country, and Colorado has taken steps to try to ensure people don't overdo it with edibles. After the first young man took his life, Colorado passed a series of laws requiring stricter labeling on THC testing on edible products.
What Would Legal Weed Look Like in the Rest of the Country?
Taking into account the effects that legalized marijuana has had in Colorado, the question remains: What would it look like if weed were legal throughout the country? A 2010 report released by the Cato Institute projects that the federal government could earn an additional $8.7 billion in tax revenue if marijuana were taxed nationwide at similar rates of alcohol and tobacco.
If a state of 5.6 million people can create 10,000 jobs in the marijuana industry from legalization in Colorado alone, then legalization of a country of 319 million people could create about 550,000 jobs if we extrapolate the data from Colorado and apply it to the country. Obviously, this is an imprecise measurement, because not every state will have the same demand for pot as Colorado, but it's a reasonable estimate.
Importantly, incarcerations would look a lot different in this country as well. In 2013, 610,000 Americans were arrested for possession of marijuana. In total, 1.5 million people were arrested on nonviolent drug charges.
In terms of the negative aspects, we would probably see more deaths caused by ingesting edibles that are too strong. Unless the measurement mechanisms for THC improve and the labeling becomes more accurate, there will likely be individuals who ingest too much and unfortunately take their own lives or the lives of others. But again, even taking the most extreme estimate of 165 deaths per year (again, extrapolating the Colorado data), that's still about 87,800 less people dying from marijuana than alcohol.
Ultimately, it comes to a simple question: do adults have the right to get stoned in this country? Is it really worth it to lock people up who are dealing and smoking weed on the streets? Should we prohibit the sale of a drug that has been proven to be far less harmful than alcohol or tobacco? I can't think of a reason to say yes to any of the above.
DISCLOSURE: The views and opinions expressed in this article are those of the authors, and do not represent the views of equities.com. Readers should not consider statements made by the author as formal recommendations and should consult their financial advisor before making any investment decisions. To read our full disclosure, please go to: http://www.equities.com/disclaimer