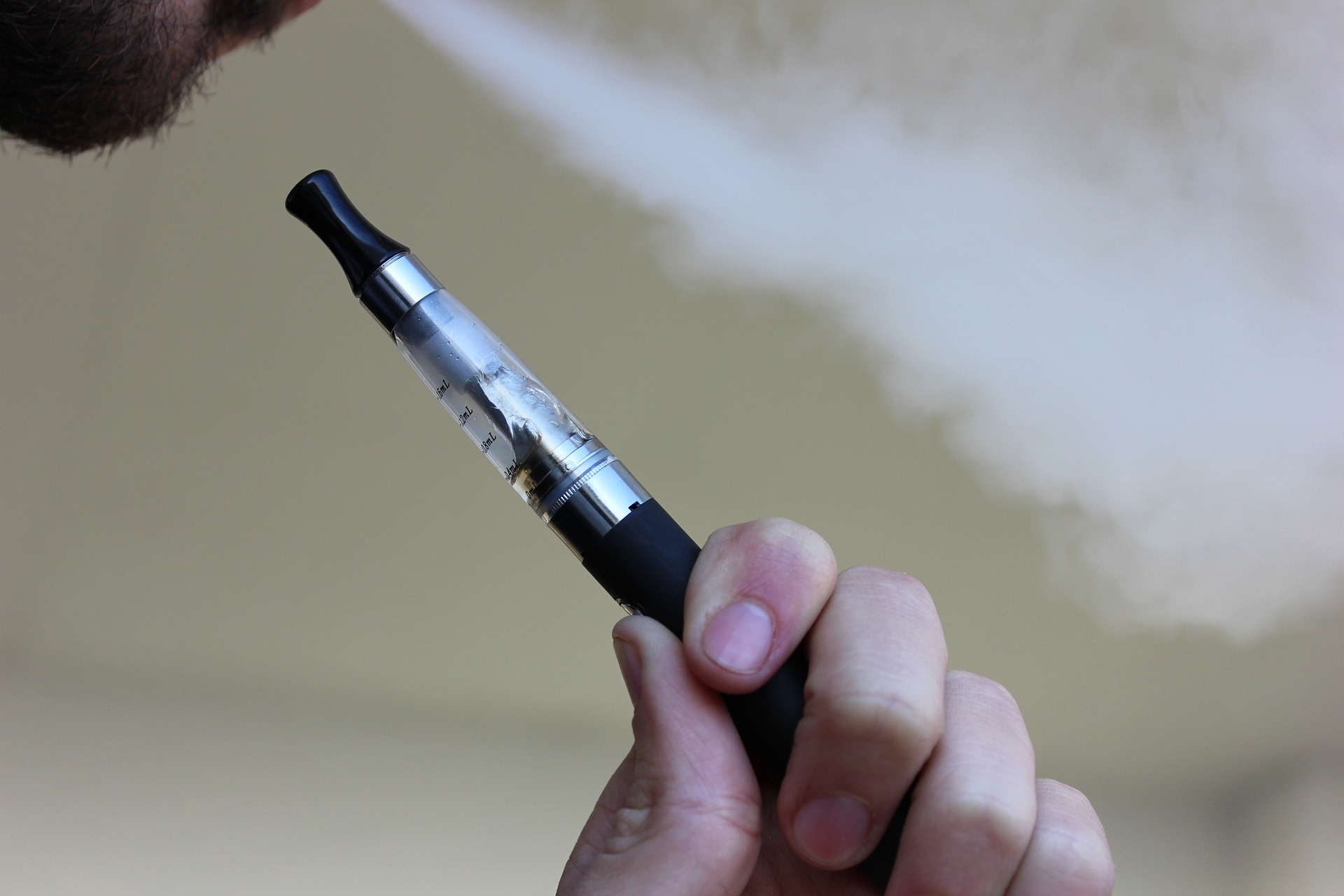 Pixabay/Lindsay Fox
Amid the CDC's report of over 800 lung injuries and 12 deaths in the United States related to vaping, Curaleaf [CURA:CNX, CURLF] plummeted 15% this summer after the FDA's rejection of the company's cannabidiol (CBD) vape products.
The segment as a whole took a severe beating following the CDC announcement of the multiple state outbreak of lung injuries and deaths. After starting the year strong, the Global Cannabis Stock Index has reached lows rivaling the depths of 2018.
Vaping Use Up Despite Health Risks
Approximately 43% of middle and high school students have used vape products. E-cigarettes, or vapes, have grown increasingly popular among teenagers.
Officials report that teen vaping adoption is the most substantial uptake of any harmful substance, according to the National Survey Results on Drug Use and Health. The epidemic is especially troublesome because of the nicotine contained in many of the vaping vertical's products. The Surgeon General officially declared vaping an epidemic on December 18, 2018, yet the problem has continued to grow in magnitude throughout 2019.
Ironically, other surveys show that approximately 70% of all teens disapprove of nicotine products. Nevertheless, more than 30% of teens who vape start smoking cigarettes within six months, compared to only a little over 8% of teens who do not vape.
In 2017, top vape manufacturer Juul sold 16.2 million units. Since then, the company's sales have expanded by nearly 650%.
By 2018, Juul captured nearly 70% of the American vape market. Shortly after, however, Juul completely pulled its social media advertising and engagement in response to the nation's teen vaping epidemic.
The Industry That Almost Made It
Revenue for vape manufacturers surged in 2019, though most have yet to turn a profit. Six major vape manufacturers reported revenues of more than $100 million a year. Nevertheless, operating expenses continue to exceed gross revenue. The Surgeon General announcement arrived just as the vape industry was perhaps at the precipice of turning a profit.
In July, Curaleaf secured its rank as the nation's largest cannabis retailer after acquiring Grassroots Cannabis for $875 million. Shares are now down 50% from their springtime highs after the negative FDA ruling on four of the company's products:
CBD Lotion
CBD Pain-Relief Patch
Tincture
Disposable Vape Pens
In its ruling, the FDA determined that the four products are new drugs that require approval for interstate commerce. The FDA ruling went on to remark that Curaleaf marketing practices position their products as medical interventions.
Vaping Aside
CBD medical products have thus far proven to be popular with proponents who cite anecdotal benefits, despite limited scientific study and results. For instance, in an Italian study, 74% of MS patients reported relief after using Sativex, a prescription oral spray that combines THC and CBD. Polls indicate that up to 55 million Americans may be using CBD for medical reasons.
While cannabis is still illegal on a federal level in the US, 34 states have approved medical marijuana programs, and 12 states have gone as far as to pass it for the recreational use of adults.
It's crucial to note, however, that the traditional medical establishment isn't exactly warming up to medical marijuana. Despite the support of the National Council of State Boards of Nursing, many physicians have yet to support CBD medical interventions.
Nevertheless, many healthcare professionals have embraced the concept of using CBD to improve patient treatment outcomes. It's possible that public demand for CBD interventions will outweigh the resistance of physicians.
It's Not Over Yet
The vaping epidemic has the potential to make or break the CBD vertical. In addition to slowing revenue growth for the CBD industry, the epidemic may put some manufacturers out of business, leaving enterprises with the capital to weather the storm on top after the dust clears. The aftermath, however, could help with possible full CBD legalization in the United States.
Despite the negative stigma surrounding vaping, there's growing public interest in the CBD market. CBD industry watchdogs know that there's trouble now but anticipate strong growth in the future.