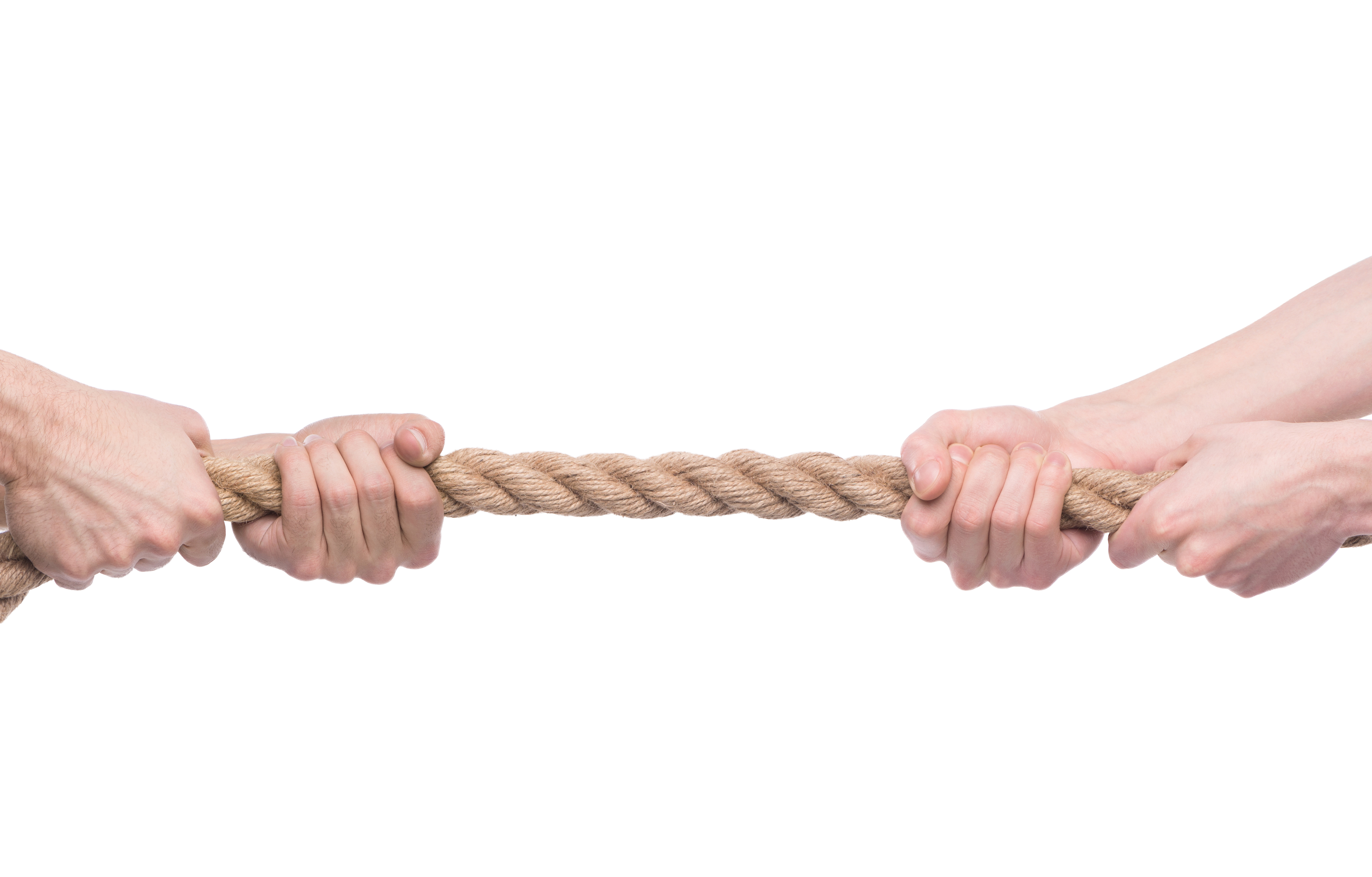 The themes behind last week's article discussing Asset Class Warfare continued to play out with massive shifts taking place in equity markets. Out of the gate last Tuesday Mid-Caps, (MDY), Small Caps (IWM) and Large Cap Value (IVE) exploded higher following the holiday weekend. Large Cap Secular Growth (IVW) had trouble staying green on the day. It wasn't a one-day event as IVW lagged unable to stay positive with most of the other representative segments up greater than 2% the following day. Thursday was a trendless session without the same cyclical conviction of the previous two.
Last Week's Action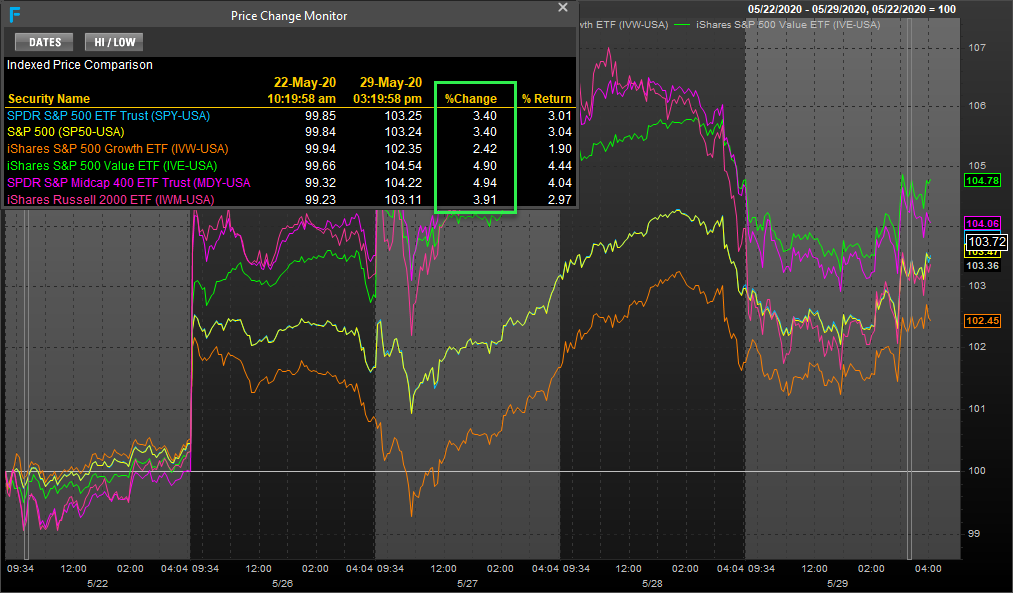 On Friday, seemingly exhausted Small Caps got smacked down (-2.70%) while large caps put in modest returns. So, what does all this all mean? Is Large Cap Value (IVE) and or Small Caps (IWM) finally going to pick up the baton and drive the next leg of a bull market? In other words, has anything changed?
Reversion to the mean is a powerful force and in the short run plays havoc with investment positioning. All too often the trade reverses just about the time all of us have sold out and jumped on the new train
Second to our own Dean Kasparian, Carter Worth is one of my favorite technicians and try to catch him whenever he's doing an interview. Originally from DLJ and Oppenheimer, Carter now hangs his hat at Cornerstone and has made Institutional Investor's All America Research Team 7 times. No, he is not always right and has his share of losing trades, but he forces you to filter out the noise and examine what the price action is really saying.
I was watching Carter on Friday where he also discussed the recent move in small caps. The question of the day; after years of underperformance are small caps ready to rock?
I've re-created Carter's long-term relative performance chart below.
Russell 2000 Relative Performance 10 Years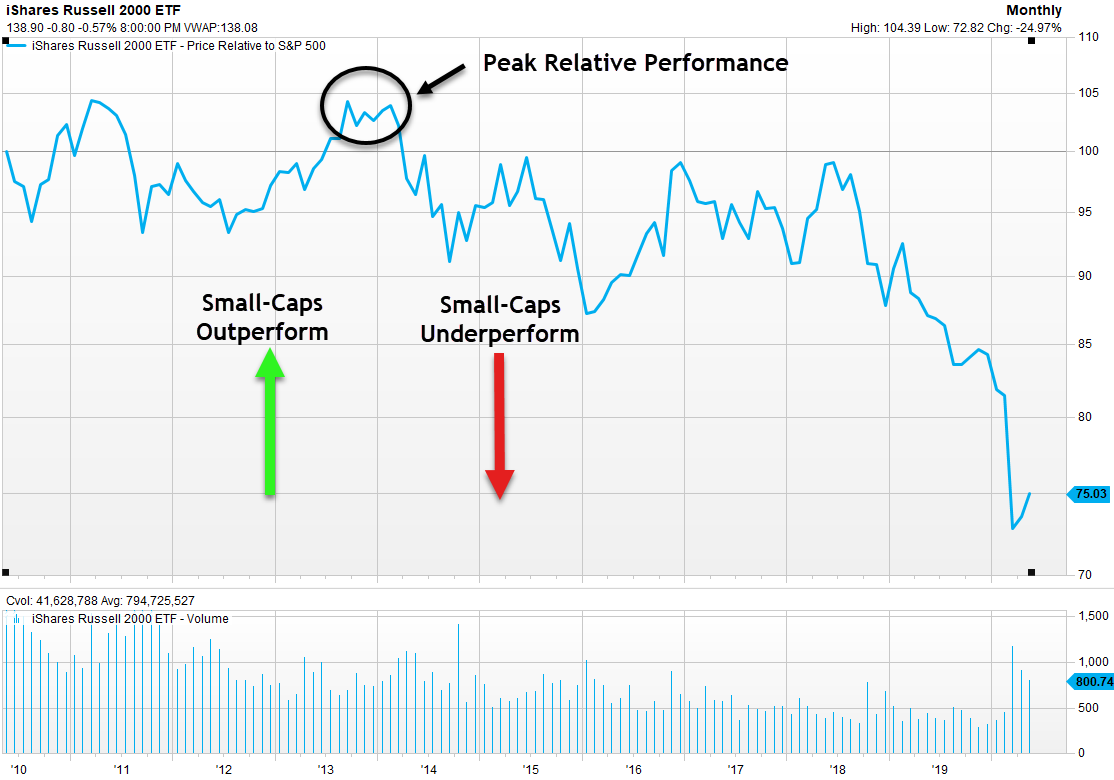 As you can see small cap relative performance peaked in early 2014 and has lagged the S&P 500 ever since.
Large caps have retraced 70% of their decline from the February highs while the Russell 2000 is at 61%. Even when we look just from the March 23rd low the small cap outperformance is modest.
Performance off the March 23rd low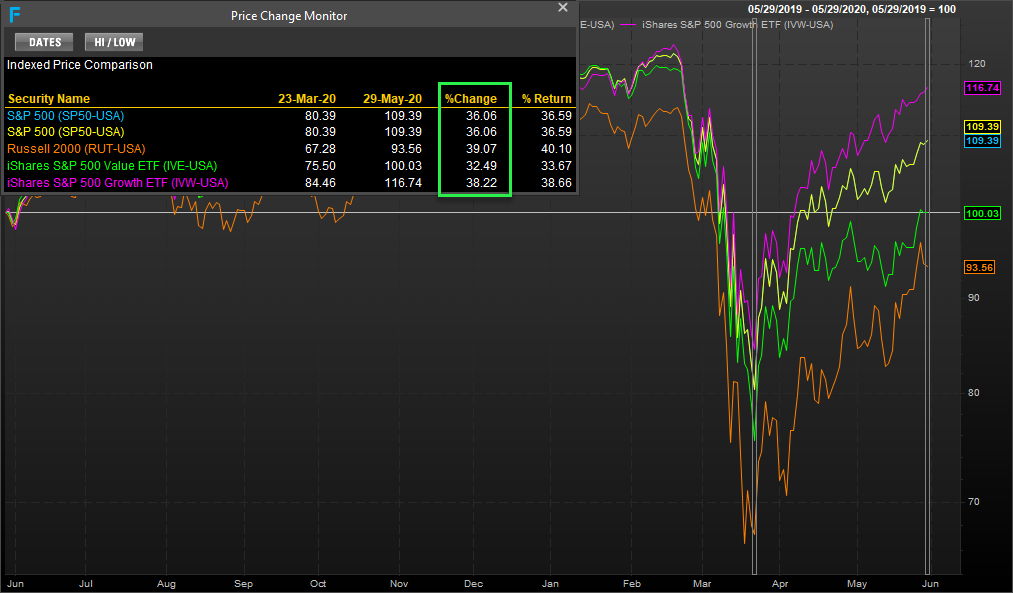 Whenever economic activity picks up it's natural for cyclical stocks to perform better and the recent moves in all the indices confirm that. We're seeing industrials and even financials perform better and to some extent relative underperformance in some of the stay at home and large cap secular growth shares.
Large Cap (SPY) vs Small Cap (IWM) vs Mid Cap (MDY) March 2009 – March 2010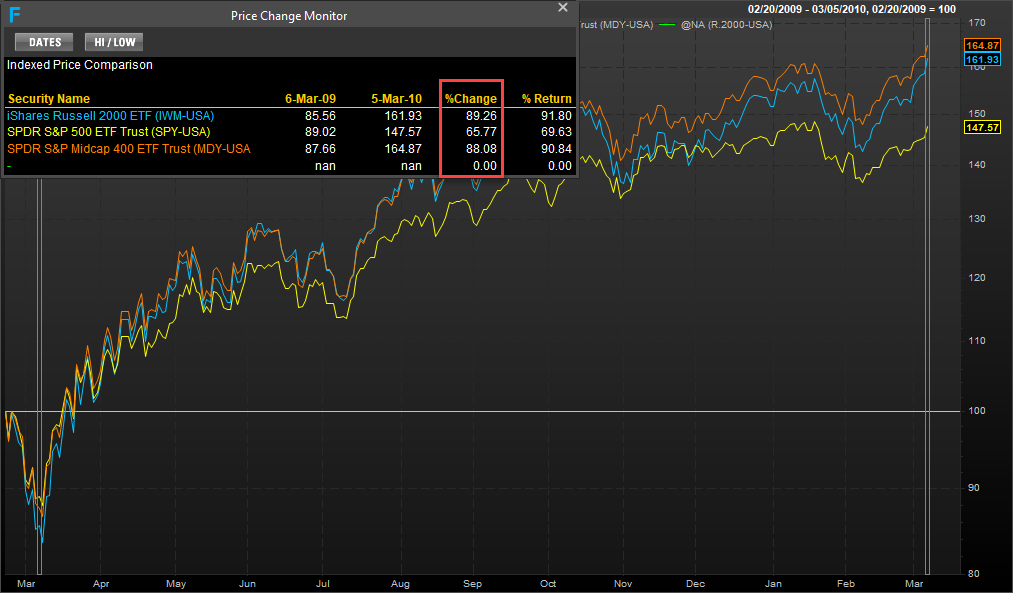 I think the best we can say is that the jury is out. Small Caps certainly bear watching and we should be prepared to act if both the economic and technical picture continues to improve. Coming out of recessions Small Caps have often been a leader but Mid-Cap (MDY) shares have as well. Mid-Caps are further along in their development adding an extra layer of safety while still delivering the post recession outperformance investors seek
*At the time of this article some funds managed by David were long SPY
_____

David Nelson is Chief Strategist for Belpointe Asset Management.
_____
Equities Contributor: David Nelson, CFA CMT
Source: Equities News