Is Your Financial Data Leaking Through Your Smartphone?
Desireé Duffy Follow |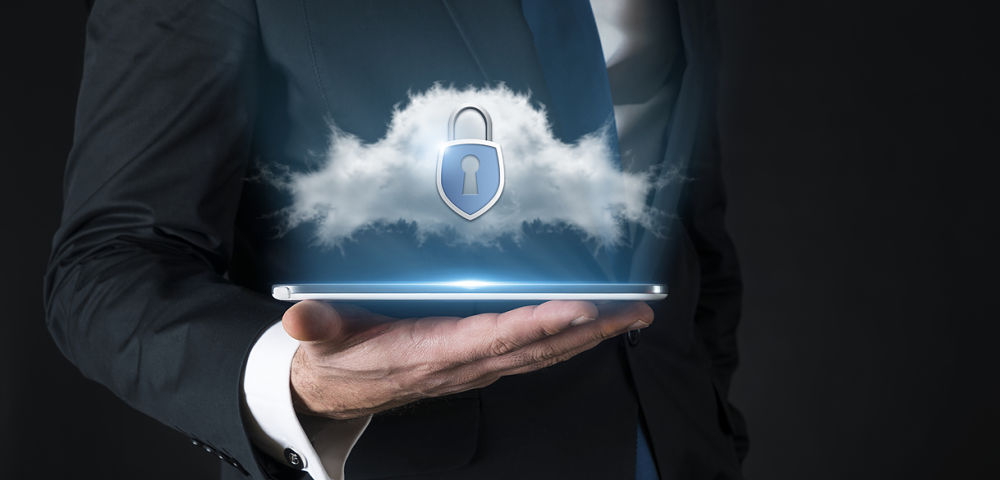 Smartphones are an extension of our lives. Think of all the tasks you do through your mobile phone—shopping, hailing an Uber, booking flights, ordering food, playing games, connecting with friends, banking—our phones have access to every faction of our lives. The question is, how safe is your data?
Cell phone wouldn't be much use without the internet or apps. There is no denying that apps are especially convenient in the fast-paced society of today. We need them to help manage our daily routines both personally and professionally.
According to the Arxan 2018 Global Study on Application Security, data breaches caused by unprotected applications affected nearly 75% of companies. The study also revealed that, "A majority of companies admit they don't adequately invest in app security until after they've suffered a significant loss." That's a startling revelation, given that an average person, including your company employees, uses nine apps a day.
Let's face it, mobile phones are an ideal avenue of data leaks for the more sleazy denizens of the web to use. What better way to gain access to the financial information of millions of people than through unsecured apps on a device they use every day? Even the apps of big companies like Uber aren't immune.
Let's take a closer look at some of the ways financial data can be breached through mobile data leaks. And don't panic, we will also explore the steps the average mobile user can take to not fall victim to them.
How Financial Data is Leaked
According to a Wandera report, 59% of data leaks in 2016 were from news and sports, and business and industry apps. Any passwords or financial data, like credit card purchases, entered on those apps are then vulnerable.
Google Services is a set of embedded functionalities in an Android operating system that serves as the basis on which many apps function. The problem is, all third-party apps that need specific data from a phone would get it through this functionality; even apps that want to gather data for malicious reasons. The data Google Services gathers includes the mobile's geo-location, Google search results, contact information, Google calendar schedule, and much more.
Malicious apps or apps with malicious code embedded into them can leak data. After being downloaded, this code will often infiltrate the phone and gather any information it's been programmed to collect. Passwords and financial data is always the most sought-after information.
Internet browsers are a big avenue for data leakage. This makes sense because that's where most people spend their time. It's also what most people use to shop online and do online banking.
While banking apps are more secure than most other apps, they are still a big concern and a possible area that attackers can infiltrate. Especially if the phone has been compromised by malware.
How to Protect Yourself from Financial Data Leaks on Mobile Devices
Use a VPN to Secure Your Phone Data
Use a VPN, a virtual private network, for a secure connection whenever any sensitive information like credit card details are shared. A VPN creates a virtual network that the phone uses to connect to websites. While connected through a VPN, those websites won't be able to decrypt the data or find the actual IP address of the person who's visiting the website. Meaning any potential attackers won't be able to find and access the secure connection either. However, keep in mind that a VPN still won't protect against anyone who enters their information willingly into a website's form.
Only Download Verified Apps from Reputable Stores
It's hard to identify which app is causing any suspicious activity on the phone, especially for someone who recently downloaded more than one app. Plus it's better to be proactive by staying away from any potential threats than having to deal with the fallout. It is best to stick to well-known app stores and to only download verified apps. It's also a good idea to read through an app's reviews before downloading. Plus, be weary if it asks for any unusual permissions. For instance, a reading app wouldn't need access to the phone's location or contacts.
Use Secure Passwords
Always set up a screen lock to make sure that thieves don't have access to any data if the phone is stolen. Also, make sure to use a unique and secure password for each app to minimize the risk should one app become compromised—those who use a single password, or just a few, run a greater risk. Remember, financial data can be leaked either through the phone or the app's company servers.
Keep Security Software Up to Date
Every so often a new software update gets released for the Android OS. It's a good policy to always keep up to date with those updates because they often contain new security software, which is essential for keeping the phone safe from any potential data leaks or hacks.
Besides the advice above, it's always a good idea to try and use as few apps as possible. Or if that isn't an option, then to try to limit the number of apps that financial data is entered into. A big part of being proactive about mobile data leakage is to minimize the potential areas of leakage. Not only does it lessen the likelihood of downloading malicious software, but it also means there are fewer companies out there with financial information on their servers.
DISCLOSURE: There are no financial interests in any of the companies in this article.

---
The views and opinions expressed in this article are those of the authors, and do not necessarily represent the views of equities.com. Readers should not consider statements made by the author as formal recommendations and should consult their financial advisor before making any investment decisions. To read our full disclosure, please go to: http://www.equities.com/disclaimer.
You May Also Like
| Symbol | Last Price | Change | % Change |
| --- | --- | --- | --- |
| AAPL | | | |
| AMZN | | | |
| HD | | | |
| JPM | | | |
| IBM | | | |
| BA | | | |
| WMT | | | |
| DIS | | | |
| GOOG | | | |
| XOM | | | |
| BRK.A | | | |
| FB | | | |
| JNJ | | | |
| WFC | | | |
| T | | | |
| NFLX | | | |
| TSLA | | | |
| V | | | |
| UNH | | | |
| PG | | | |