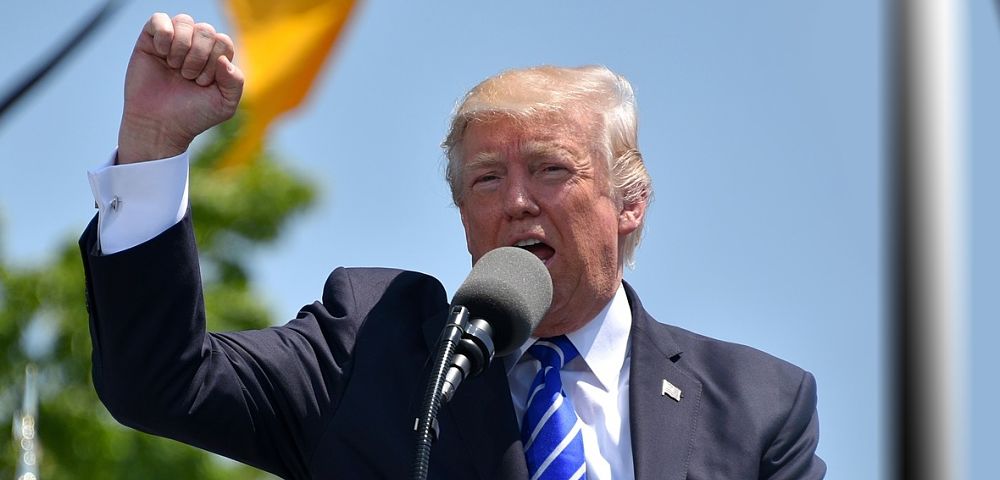 I've been back stateside for three days now and already I want to turn around and head back down under.
Jet lag feels about as bad as I imagine detoxing from crack is (thank you, Naomi, for your recommendations to help with this!).
Markets are in no-man's land, trading in the middle of the rising bearish wedge channel. They're either not interested or capable of pushing above the top trend line, and they seem equally disinterested in breaking below the bottom trend line.
Gold seems equally stuck.
As does the dollar.
So, we're basically nowhere.
And then there's President Trump.
Let's start a trade war. That seems like a good idea!
Let's slap a huge tariff on steel and aluminum imports.
Let's put America first!
I'll tell you, this isn't putting America first. Tariffs during the Great Depression didn't help one bit. In fact, they aggravated the situation.
Already, the EU has responded to the tariff threats with a threat of their own: 25% tariff on a list of U.S. exports, including Levi Jeans and Bourbon.
Canada and Mexico are up in arms.
This is insanity. And it's not going to end well!
Charles puts this into perspective for us.
Of course, keeping true to form of late, stocks hit the skids for a few hours on Monday when news broke about Trump's proposed tariffs, and then they pulled themselves right back up as though nothing had happened at all!
It's completely irrational.
I would say they're more irrational than women can be sometimes, but it turns out that women make better investors than men, as Adam points out in his most recent Economy & Markets article.
As has become the norm, it's a case of wait and see with this market. I'll keep you posted.
Harry
Follow Me on Twitter @harrydentjr