​As Sam Sees It: Is the Bull Market Actually Healthier Than Investors Think?
Sam Stovall Follow |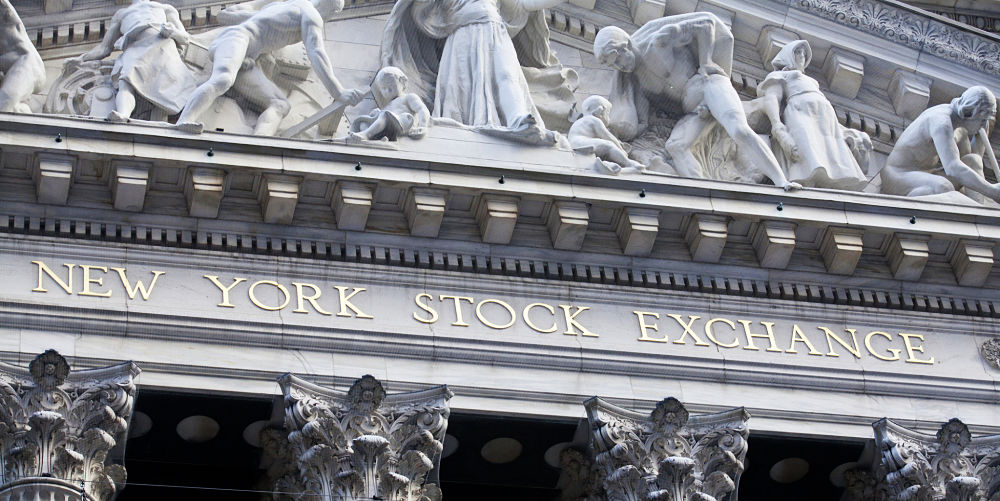 Each week, we tap the insight of Sam Stovall, Chief Investment Strategist, CFRA, for his perspective on the current market.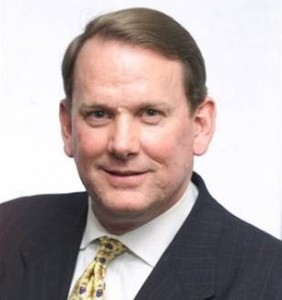 EQ: As expected, the Fed raised interest rates Wednesday after the latest FOMC meeting. While that was largely anticipated, the Fed also provided commentary on its outlook for future rate hikes. How did that line up with expectations?
Stovall: The Fed raised rates as anticipated and by the amount expected, but I think there was a sigh of relief by investors when the Fed implied that they are going to raise rates only three times this year, and not four times, which many had feared. That, I think, is the reason the market advanced subsequent to the statement release. Even though the Fed implied that they might pick up the pace in 2019, that's still 2019. That's a year away, and an awful lot can happen in the coming 12 months. That also implies the economy will likely be picking up steam, which is a positive overall.
So, I think that the Fed has taken a bit more of a dovish position than what was feared by those on Wall Street. Also, the actions allowed the yield curve to widen with the two-year note coming down in yield and the 10-year note rising in yield. That is beneficial for the Financials stocks. Overall, I think investors were encouraged.
EQ: The Fed also raised its economic outlook, raising 2018 GDP projections from 2.1% to 2.4%. From a fundamental standpoint, could this help to alleviate some of the recent pressure and volatility?
Stovall: I'm not sure if it will help alleviate volatility, but I do think that the implication is that the economy is likely to be growing—but it's not going to be parabolic. As a result, inflation is not likely to get out of control, nor is the Fed expected to become overly aggressive in its attempt to stay on top of the curve.
So, I think the real question is, what happens to the first quarter GDP growth? Right now, the worry is that it'll end up being weaker than originally anticipated. But for the full year to be at 2.4%, that's actually lower than what we are anticipating, which is a number closer to 3%.
EQ: In this week's Sector Watch, you discussed the decision by CFRA's Investment Policy Committee to raise its 12-month target for the S&P 500 to 3000. What were the reasons for the upgrade?
Stovall: Well, it represented about an 8.5% price appreciation from when we made that target adjustment. I remind readers that it is a 12-month price target, and not our target for 2018. The Committee decided to increase it primarily because we continue to see better than expected growth in earnings, with the fourth quarter 2018 now expected to show a 14.5% gain versus the estimated advance from year-end 2017 of 10.4%. For the full year, earnings are now expected to be up 19% versus the earlier 11.5% expected gain. So, basically, not only is the fourth quarter expected to be pretty strong, but the entire year is likely to be pretty good as well.
We also expect core inflation to be subdued, hitting about 2.3% year-on-year by the end of 2018. In terms of economic growth, we think that fourth quarter GDP will come in at around 3.1%. So, whether you look to economic growth or corporate earnings, we think that they will be on the ascent. However, we don't really see inflation getting out of control and therefore undoing all the positives that we see from the economy and the stock market. We also think that economic growth will be benefited by the tax cuts, organic economic growth, share repurchases and a soft dollar. Lastly, we remind investors that there are just not a lot of alternatives to equities right now.
EQ: Switching beats a bit here, shares of Facebook (FB) fell over 10% this week on news of the Cambridge Analytica data scandal. Considering that Facebook has been one of the most popular stocks by investors and passive funds for some time, could this potentially be a significant risk to a seemingly top-heavy market?
Stovall: With a cap-weighted index such as the S&P 500, the very large companies have the ability to drag down the overall indices. To put that into context, what Facebook lost on the recent dip is equal to the entire market cap of Tesla (TSLA). So yes, a very large company is going to have an outsized impact, up or down, on a cap-weighted index.
It also was a reminder about how vulnerable data can be to companies with unscrupulous agendas or even just from an overall cybersecurity perspective. So, people just have to realize that anybody could be looking at their data. There is the old adage of only doing what you'd be willing to read on the front of a national newspaper. Well, the same goes for your digital activities.
As it relates to Facebook, however, our analysts actually upgraded the Facebook share recommendation to strong buy from buy on March 20, mainly because the belief is the stock has been beaten too badly in the wake of this news. We think that it is a company that will be around for quite some time and will come back into investor favor once this cloud of uncertainty has moved on.
DISCLOSURE: The views and opinions expressed in this article are those of the authors, and do not represent the views of equities.com. Readers should not consider statements made by the author as formal recommendations and should consult their financial advisor before making any investment decisions. To read our full disclosure, please go to: http://www.equities.com/disclaimer.
---
Discover: Trending Events
---
Companies