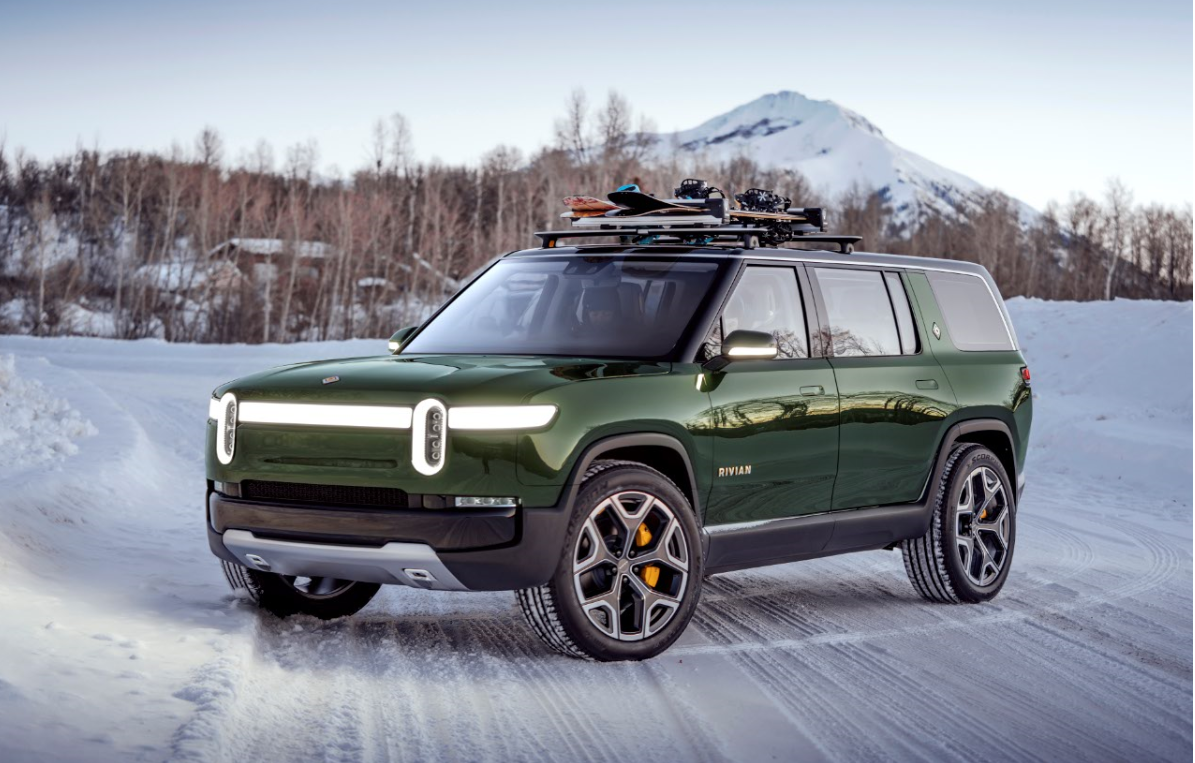 Source: Rivian
As Tesla has rallied to end the year, Rivian Automotive, one of its biggest rivals, has made some recent strides making the company one of the most interesting potential IPOs of 2020.
Last fall, Rivian's Plymouth, Michigan headquarters facility got a visit from Jeff Bezos, and, according to reporting, Bezos left impressed with the company. So much so, Bezos purchased 100,000 Rivian vehicles – a specially-designed electric delivery van – for the e-commerce giant's cargo delivery fleet. Recently, Rivian saw a $1.3 billion investment from fund manager, T. Rowe Price, but existing shareholders Blackrock, Ford and Amazon also participated in the round, as reported by Reuters and other outlets. This news underscores the shake-up taking place in the automotive industry. Morgan Stanley analyst Adam Jonas called Ford and Genera; Motors' investment in Rivian the "biggest news in US autos this year," according to a CNBC article.
Ford will also help the company begin production at a Normal, Illinois facility next year, and according to a report from Reuters, a battery-powered Lincoln SUV will contain the company's proprietary "skateboard" chassis – more on this below. The New York Times also reported Rivian is working with Ford to release a hybrid F-150 next year.
"This investment demonstrates confidence in our team, products, technology and strategy," Rivian Chief Executive R.J. Scaringe said in a statement.
The money further pads the pocket of Rivian – prior to the recent raise, Pitchbook had the company's value at $5 to $7 billion with $2.2 billion raised – who is working to compete in an increasingly crowded market. Next year, Rivian will finally unveil its R1T pick-up truck (the truck will be able to hit 60 miles per hour in 3 seconds and tow up to 11,000 pound) and its R1S SUV. The former was a hit at the Los Angeles Auto Show when it was unveiled and the company has been taking deposits for it most of the year. The latter, looking like a Range Rover in design, depending on the choice of battery pack, promises to deliver from 240 to 410 miles of driving between charges, per InsideEVs.com. These numbers both exceed the Tesla Model X.
Furthermore, both models above boast the company's "skateboard" chassis that combines the electric motor, batteries and controls. In fact, the Rivian chassis has a separate electric motor for each wheel. The Skateboard Chassis can easily accommodate multiple body styles like it will do for the upcoming Lincoln. And it is precisely Rivian's ability to be an electric architecture builder in the EV industry that makes its IPO so interesting.
Founder Scaringe and automotive analysts do not see Rivian's current product selections as work trucks, but more of a lifestyle or recreational vehicle. This makes sense based on the amount of people Rivian has hired who used to work at Jeep, according to The Verge's reporting.
It is no secret car production takes boatloads of cash, but if Rivian can make good on its production quotas next year, it will make a worthy rival to Tesla, and only the 3rd EV company for investors on Wall Street.
_____
Equities Contributor: Stephen L. Kanaval
Source: Equities News