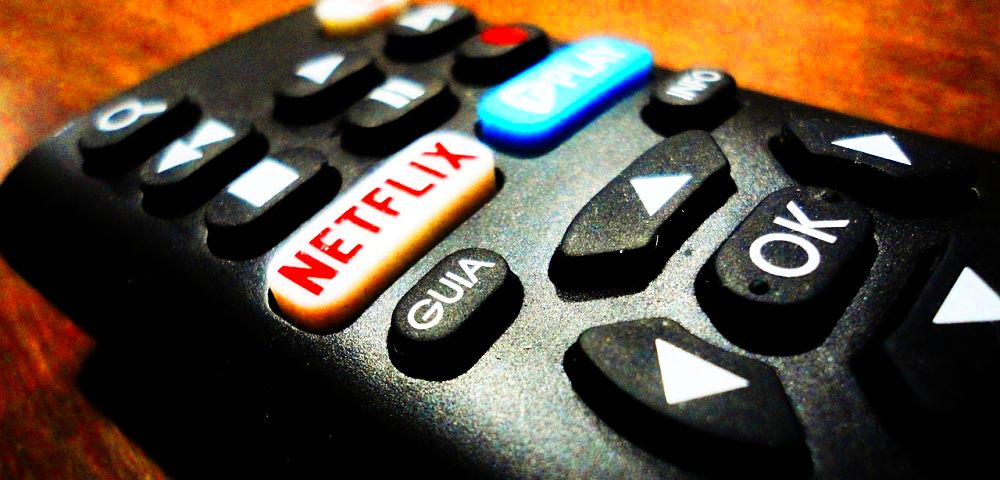 At Netflix NFLX, "disruption" is everything. The streaming platform has grown into one of the largest players in the entertainment industry by zigging where all others zag: they ran Blockbuster out of town with their disc-by-mail service, they were the first ones to extract the gold from them thar Internet hills, and then they remade the consumption of media in their binge-happy image. So, what's Netflix's latest game-changing innovation? Having purchased the rights to some of this fall's most hotly anticipated titles, they're now toying with the idea of releasing them in bricks-and-mortar theaters – actual buildings, in the real world! – for an interlude before adding them to the online content library. It's a risky move, but Tinseltown experts say this whole "movies playing on screens" gambit may just be crazy enough to work.
Yes, it looks like Netflix's latest strategy for success is … doing the same thing everyone else has been doing the whole time. They've dabbled in theatrical releasing before, but that was limited to a handful of screens for Okja last summer, a far cry from the wide rollouts they've got planned, and all previous attempts have coincided with the films also hitting phones/TVs/tablets. And yet this does not feel like a regression for a company that's demonstrated an ongoing obsession with racking up and knocking down new competitors, but rather a step forward, both in terms of Netflix's growing profile as a business and their responsibilities as self-appointed cultural gatekeepers. CEO Reed Hastings once said that Netflix's main competitor wasn't any other media entity, just the need to sleep. He has yet to conquer basic biological function, but if this new move does come to pass, Hastings will take on the next-biggest challenger, moving weight classes from pint-sized Hulu to heavyweights Paramount, Universal and Warner Bros.
It all comes down to Roma, the latest feature-length effort from Alfonso Cuarón and a turning point for Netflix company policy. Up until as recently as this past spring, the top brass has been adamant about their god-given right to never play their acquisitions on the silver screen. Netflix entered a staring contest with the Cannes film festival over this exact issue – head honcho Thierry Frémaux barred any film without plans to appear in French theaters from the main Competition section – and refused to blink, holding Roma from the Croisette as well as Paul Greengrass' massacre dramatization 22 July and the long-awaited completed cut of Orson Welles' unfinished masterpiece The Other Side of the Wind. (Netflix also has new features from genre king Jeremy Saulnier, the Coen brothers, indie stalwart Nicole Holofcener and, oh yeah, Martin freaking Scorsese in the hopper.) Now, Hastings may not be so committed to this once-ironclad principle; if trolling the Cannes executive board counts as an art form, he is its highest virtuoso.
Even for an outside observer, the reasons for his rumored change of heart aren't all that difficult to perceive. Netflix is desperate to shore up their reputation as a legitimate competitor in the business of show, and walking away with a windfall of gold on Oscar night would put them beyond dismissal. Perhaps the idea began two years ago, when Amazon's decision to give Manchester by the Sea a theatrical run paid dividends with a slew of nominations from the Academy. Because if there was ever a film guaranteed to be an Academy competitor if not a surefire winner, it's Roma, already heralded as a colossally-scaled epic from an auteur who doesn't bother with small movies. A recollection of the director's boyhood in Mexico City during the 60s and 70s rendered in stunning black and white, it's the sort of ambitious and immersive project that demands the stories-high silver screen instead of the humble laptop. In purchasing it, Netflix made a statement that they would be taken seriously no matter the price tag.
If a change in corporate protocol means doing right by customers while showing movies as they were meant to be seen, then that's just icing on the cake. Cinephiles have long been frustrated with Netflix's distribution model, which amounts to little more than dumping the films they buy onto their streaming service with minimal fanfare. Filmmakers aren't much happier; Noah Baumbach raised some hackles when he said that he wanted all critics reviewing his Netflix release The Meyerowitz Stories to see it on the big screen, even if everyone else would see it in miniature. While Netflix remains tight-lipped about how many people actually watch their programming, critics and viewers alike have found it difficult to stay on top of the latest round of additions, and fine pictures like Tramps or My Happy Family have gone largely unnoticed. Such festival favorites as Roma or the Coen brothers' upcoming western anthology The Ballad of Buster Scruggs (the duo has confirmed that some sort of big screen release is on the way) would be event-caliber premieres even if kept online, but this resolution ensures that they'll be able to operate at maximum impact in the optimal viewing environment.
Could it be that Netflix, initially feared as the final nail in theatrical exhibition's coffin, may start to prop it up? Their choice to mount this push behind A-list fare like Roma while ostensibly leaving smaller projects online suggests the call was rooted more in fiscal strategy than the love of art, but good news is good news. Whatever the future may hold, we won't be made to take in a new panoramic spectacle from Cuarón on a 13-inch screen in between bites of leftover takeout. Movies just got a little closer to being movies again.