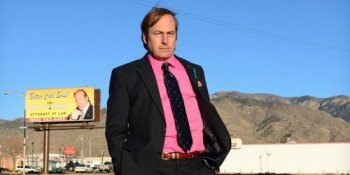 There are certain professions that have always carried a level of prestige. The respect and prestige associated with being a lawyer has always been tricky. On the one hand, they garner a lot of hatred because of a reputation for dishonesty and feeding on misery, but on the other hand, they represent a group of well-educated, usually intelligent individuals in an often very lucrative industry.
However, the last part of that statement may no longer be true…leaving the law profession with very little left that's appealing. Since the 1970's, there has been a glutof lawyers in the United States. In 1979, the US had about 450,000 lawyers, with an average of 34,000 new law school graduates per year. As of 2011, there are 1.22 million lawyers in the US, and law degrees were being produced at a rate of 44,000 per year. At least the 44,000 have decreased: down to under 40,000 in 2013. Prospective students are starting to realize that the benefits of going to law school are just not as enticing as they once were.
Too Many Lawyers, Not Enough Jobs
The National Association for Law Placement (NALP) reported that less than half of graduated law students in 2011 landed a job in a law firm. A mere 65% of these graduates found jobs that required passage of the bar, and 9.2% of all law school graduates couldn't find a job within nine months of graduating.
Sadly, this number has actually ticked up since 2011. In 2013, 11.2% of law school graduates couldn't find a job nine months after graduation. Meanwhile, the national unemployment rate was about 7% in 2013.
Median Salaries Falling Too
Before addressing salary woes, it's important to note that the average law school student comes out with $125,000 in debt. Law school is expensive, and unless you come from a very wealthy family that can cover these costs, debt is an important factor to consider when enrolling in law school.
Even more disconcerting for new lawyers is the fact that the median starting salary for new lawyers was only $61,000 in 2012 compared to $72,000 in 2008.
The Caveat of Top Tier Law Schools
Right now, there are 206 law schools in the United States approved by the American Bar Association to confer a J.D. degree. The number of law schools has been growing tremendously in the past few decades. They were simply responding to demands in the market. More students were looking to become lawyers, but there weren't enough law schools around to educate the students. Considering the money to be made from law school, many universities opened up their own law schools to satisfy the growing demand.
The catch is that most of those schools aren't very good, and those schools are the ones bringing down median salaries for new lawyers and contributing to the high number of lawyers who can't find jobs. At one time, this wasn't the case, but as the labor market for lawyers has shrunk, the new, unranked, and unknown institutions are the ones producing jobless law graduates.
If you're a law student, going to an elite law school is still a very financially sound move. The cutoff for elite is certainly subjective, but for the sake of comparison, we can look at career prospectsof students from top 20 law schools to career prospects from law students of schools ranked between 126 and 146 (the highest that the US News and World Report rankings go).
Students who attended elite (top 20) law schools were twice as likely to hold full time jobs as their lower-tier counterparts. Students from these lower-tier schools were also 2.5 times as likely to be underemployed. Students from these top schools are also far more likely (sometimes exclusively) to be hired by big law firms that pay higher salaries. More than one quarter of law students report making $160,000or more in their first year and nearly all of them are from top 20 or top 30 law schools.
Another Caveat
While it is true that most people at these big law firms are from the highly ranked institutions, not all of them are. Another thing that law firms take very seriously is the law student's class ranking. For example, the students who graduate top 5 or top 10 from middle tier law schools will likely get an offer from a law firm that pays six figures. So if you do decide to go to a middle tier law school, make sure you kill it while you're there…or prepare for a hard road ahead.
Conclusion: Is it worth it?
It depends. It's clear that if you get into a top-tier law school, it's definitely worth it to go to law school. After that though, the answer isn't so clear. Graduating at the top of your class from a middle or even lower tier law school would probably still make it a sound financial investment. If you think that you're better than the majority of students in your middle or lower tier law program, and your interest in the profession extends beyond the hope of a sizable salary, then go for it. If you don't stand out while in school, though, you might be in for trouble once you hit the working world.
DISCLOSURE: The views and opinions expressed in this article are those of the authors, and do not represent the views of equities.com. Readers should not consider statements made by the author as formal recommendations and should consult their financial advisor before making any investment decisions. To read our full disclosure, please go to: http://www.equities.com/disclaimer