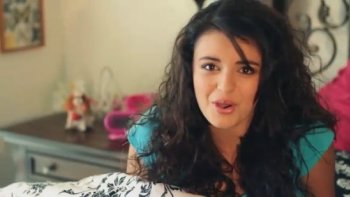 In the foreign exchange market, many Forex traders are known to join in on the hype, consisting offolks who are rejoicing at the realization that it's Friday. Just like the individuals who are working regular 9 to 5 office jobs, they tend to smile knowing that exciting possibilities are about to unfold.
But, beyond the "countdown to the weekend" reputation of the particular day of the week, is there another reason why many Forex traders feel giddy on a Friday?
Friday Pros & Cons
Based on the information featured on the Stock Trader's Almanac, there were years when Friday could be considered as the day of Forex traders. Particularly, all the years throughout 1953 and 1989, the final weekday is recorded to show at least 50% market activity.
With the records, it can be deduced that market participants are eager to engage in trades on the specific day, compared to other days of the week. On the contrary, the market is constantly changing; there were no records of Friday as the most profitable trading day from the 1990s up to recent year.
Advantages:
Major announcements about the industry are released

The Forex market is busy (but only until EST 12:00 PM)

There is an increased chance of high price volatility
Downsides:
Market liquidity begins to become dormant

Spreads have a tendency to go up when it's almost closing time

The Forex market is about to call it a week; market inactivity starts at around EST 12:00 PM and usually remains the same until its closing at EST 5:00 PM
The Best & The Worst
When market activity is observed on a particular day, it's considered as one of the best times for trading the Forex market. This is when action happens; since prices rise and drop at such a moment, it's also a great cue for you to start observing market behavior and catching trends. Especially for traders who capitalize based on the volatility of the market, it's a smart tactic to select the time when the market is rather busy.
Meanwhile, the worst trading day is when the Forex market's participants are on a buying and/or selling hiatus. With an inactive market, you may think that the conditions are less risky; they are, however, quite choppy and misleading. Since significant market activity is absent, it's suggested to take a pass, too.
So is Friday the Best Trading Day?
Simply put, there's no saying that Friday is the best day to trade; nor is there another side to the argument implying that Friday is not a trader's day. The important matter is to strategize your trading approach when you buy and sell in the Forex market; a heads-up on the most profitable market openings and closings may work in your favor, too. Have a plan regarding entry and exit positions, and make way for its employment to advance your Forex trading career.
DISCLOSURE: The views and opinions expressed in this article are those of the authors, and do not represent the views of equities.com. Readers should not consider statements made by the author as formal recommendations and should consult their financial advisor before making any investment decisions. To read our full disclosure, please go to: http://www.equities.com/disclaimer