Is Artificial Intelligence Taking-Over the $3 Billion Online Dating Industry?
Follow |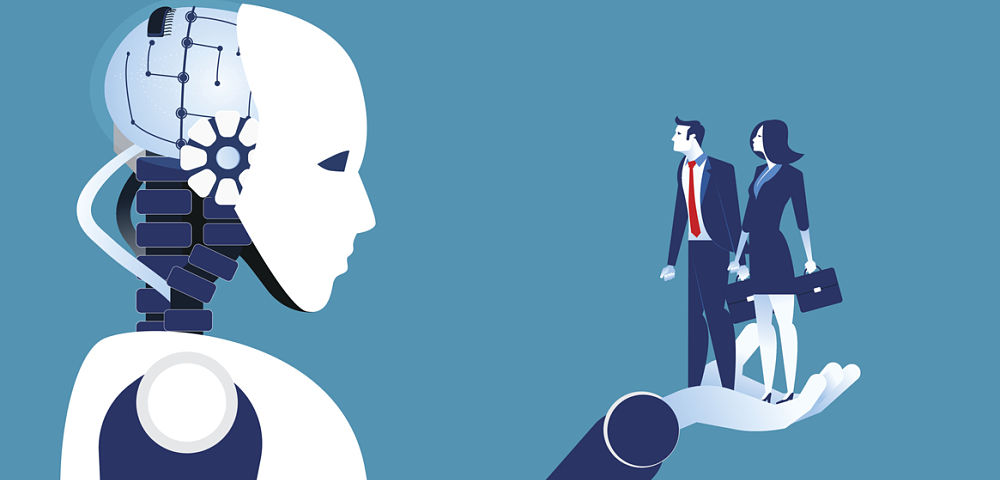 The time has arrived, the era is here where machines are learning the things we like before we even know it; the places we should visit before we book our vacation, and product recommendations based on our personal social profiles. And now, machine learning combined with Artificial Intelligence can find us a mate. Machines-matching-humans, sounds far-fetched but according to industry trends it's very real and our daily web-surfing data trail in the pursuit of love, fuels the machines.


Since the early days of the titans, online dating conglomerates like Match.com MTCH and eHarmony birthed the online personal classified ad and became kings of the contextual matchmaking industry. With the advent of the smartphone, the dating industry quickly evolved new social players like Tinder and Bumble over the last decade – instant gratification platforms – that developed superficial attraction based dating via mobile devices, which have been catalysts to an explosive industry now valued at over $3b

1. But now we are seeing the birth of a new kind of dating app, a blend of past, present and now the future – with Artificial intelligence enhanced apps where AI filters content (and people) quicker than we can create our own personal pools of compatible matches through outdated online dating platforms, all with the swipe of a finger.

Denver-based Say Allo

Subscribe to get our Daily Fix delivered to your inbox 5 days a week

has taken Artificial Intelligent mobile dating apps to a whole new level by combining AI with machine learning – and also facial recognition to not only learn compatibility, but also attraction.This is being done through a sophisticated platform that learns user interests, while also learning physical characteristics of each profile that is being considered as the user navigates the app. The result, according to recent data released, Say Allo has the smartest singles community in the world, with 88% having a degree and secondary higher education.

Is this the future of dating – continuous learning algorithms that tell us who we are compatible with – and better yet, attracted to? Maybe. Considering that users have engaged Say Allo over 5-million times after coming out of beta-release earlier this year, they may be onto something.

As Match.com and eHarmony helped to establish the online dating industry, the industry has seemingly devolved from platforms based on user interests' to who is "hot-or-not" with quick serve dating apps offering no matching criteria other than impulse reaction based a user's photo.Which may or may not be current; or worse, the profile that was so quickly swiped right on may be another person misrepresenting themselves with a fake profile.

To help combat misrepresentation on dating apps, or better known as "catfishing" – a term popularized by MTV's "Catfish" series that exposed people creating fake online dating profiles – Say Allo has introduced video meet-ups to encourage two users to make a real connection inside the app before meeting in real life. And, while they're not the only player in the market flirting with video technology, Tinder has released an animated GIF feature, and Badoo also offers the ability for two users to connect via video, Say Allo's tool connects two users after a connection has been made with one user sending an invitation very similar to making a reservation on OpenTable.

Quick-serve dating evolved.

Considering that the dating industry appears to be a never shrinking industry with new users aging up or into after a divorce or death, I for one am happy to see the industry getting back on track to matchmaking based on compatibility, and evolving the quick-serve dating platform into something more – Intelligent.

Source (s): ibisworld & Frobes, Business Journal

To stay up to date on SDG opportunities for emerging growth businesses be sure to follow Matthew Bird and check back for weekly updates.


DISCLOSURE: The views and opinions expressed in this article are those of the authors, and do not necessarily represent the views of equities.com. Readers should not consider statements made by the author as formal recommendations and should consult their financial advisor before making any investment decisions. To read our full disclosure, please go to: http://www.equities.com/disclaimer.
Trending Articles
Market Movers
Sponsored Financial Content