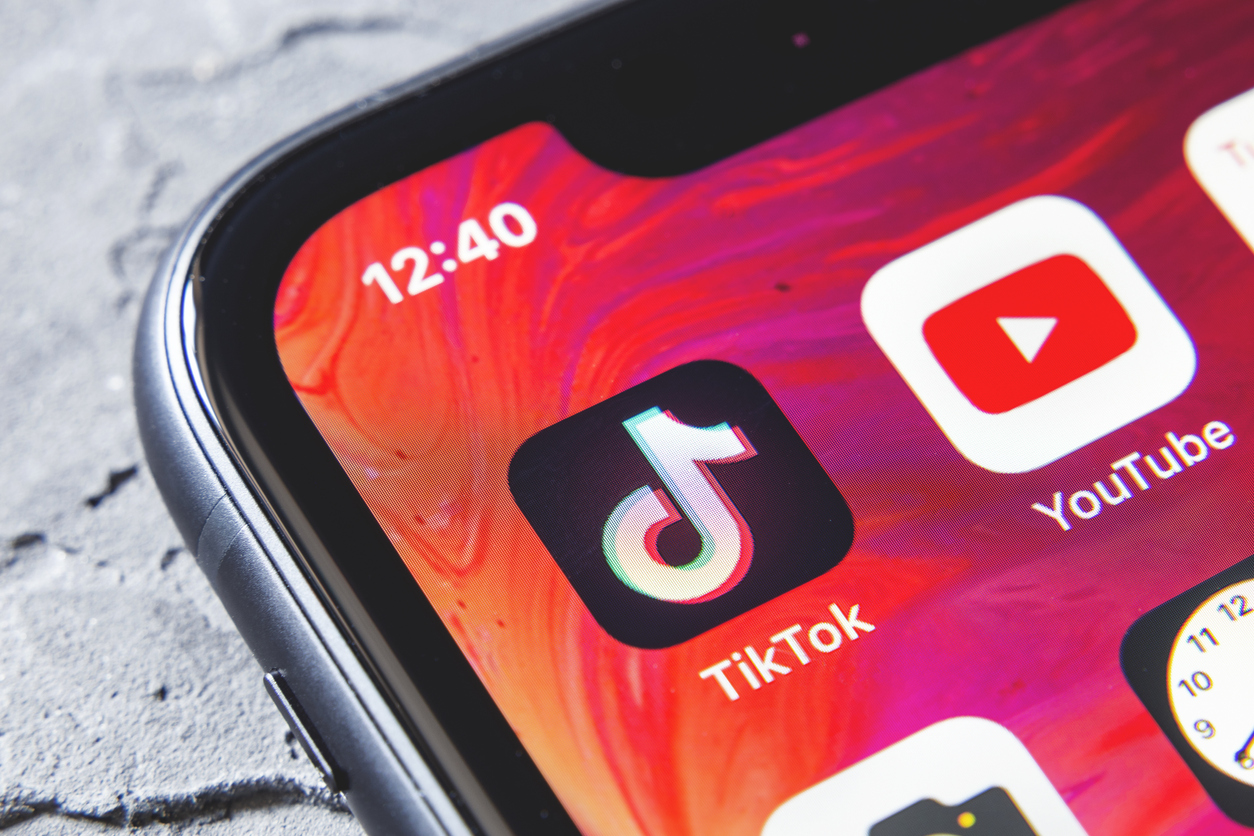 Photo credit:iStockPhoto.com/user: Anatoliy Sizov
ByteDance Ltd, the Chinese company behind the insanely popular TikTok app (which recently became the fourth largest social media platform behind Facebook, Youtube and Instagram), recently announced that it has 1.5 billion monthly active users (MAUs), while daily active users (DAUs) over the last six months are up 16.7% to 700 million. The majority of ByteDance's users stem from the Chinese version of TikTok called Douyin whose DAU from January to June equaled 320 million.
To compare, Tencent's (TCEHY) Wechat, the formidable do-everything app released in 2011, had 1.1 billion MAUs in Q1 2019. While some may see ByteDance and TikTok as merely trendy apps for Generation Z, the company is squaring up foundational technology to challenge some of the largest tech giants in China like Tencent and Baidu (BIDU).
This ambition was apparent today when ByteDance announced plans for a smartphone, according to Reuters. Months back, ByteDance acquired the device maker, Smartisan, a company with a very small share of the Chinese phone market, saying the two will expand their technology beyond apps and news.
"The product was a continuation of earlier Smartisan plans, aiming to satisfy the needs of the old Smartisan user base," a ByteDance spokeswoman told Reuters.
Chinese news outlets like Caijing reported that ByteDance and Smartisan have been working on the phone for more than six months ever since ByteDance acquired patents from Smartisan and brought aboard some of their employees.
While a social media-focused phone is surely to be greeted with skepticism – the HTC First, a Facebook-focused phone from 2013 was an undeniable failure along with Microsoft Kin – ByteDance does not seem intent on just making a social media phone. The company's spokespeople were very quick to correct publications after that was published by a few North American outlets. This leads many to believe that the company has grander designs to be a wider technology conglomerate like those of Tencent, Alibaba (BABA) and Baidu.
As evidence of this, the company acquired AI-music startup, Jukedeck. The company is expected to add the latter's autonomous music software into TikTok to enable users to create their own musical compositions and add another layer to the social media experience. However, the UK-startup Jukedeck fits perfectly in with ByteDance's AI-centered approach as TikTok is heavily encoded with AI to tailor the user experience and dashboard to what will keep users coming back.
All of these items underscore a company looking to use the popularity of its apps into a more robust expansion of assets. How exactly this will take shape is still in question, but ByteDance surely considers itself an equal to three powerful leaders of China's tech economy – Baidu, Alibaba and Tencent. In fact, ByteDance is one of the few burgeoning tech companies not funded by Alibaba or Tencent, and the company's founder Zhang Yiming told employees internally that he had rejected Tencent's funding, adding, "If I wanted to become an employee of Tencent, I would not have founded my own startup."
TikTok was the most downloaded app in Apple's (AAPL) App Store for five consecutive quarters, according to market research firm Sensor Tower in the first quarter of 2019, and the third most downloaded app worldwide for Q1. TikTok hit 1 billion downloads worldwide in February, Sensor Tower said, of which notably nearly 100 million came from the United States. This is a key differentiator to Baidu, Alibaba and Tencent, which have not succeeded in any meaningful way in attracting users outside of China.
Zhang and ByteDance will soon be listing the company in Hong Kong and eventually in the U.S., and most expect that the funding gained will be used precisely to catapult the company to level of Tencent, Baidu and Alibaba.