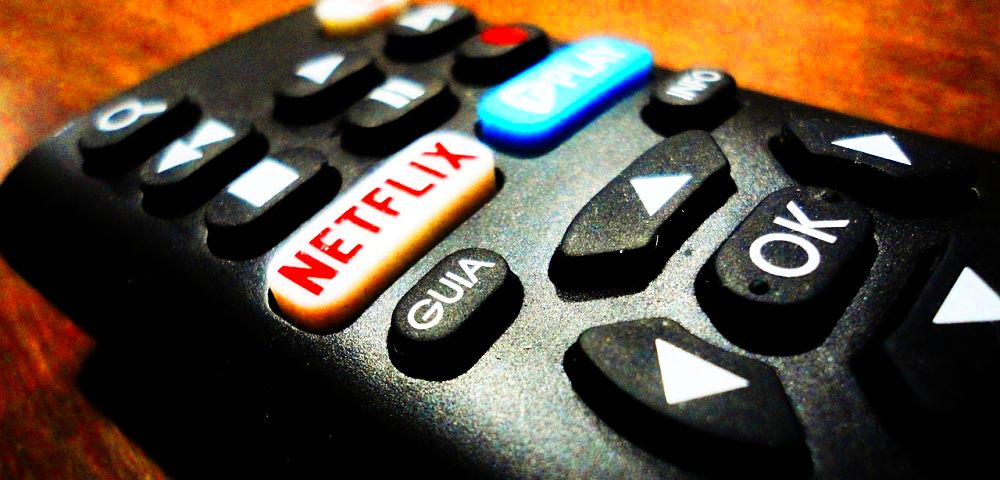 Are you a cable TV or pay TV cord-cutter or a cord-keeper? Over the last several years there has been so much talk about new technologies transforming the way we get television. While that new technology is real, and the threat from new competitors is real, many in the pay TV industry seem to be doing quite well continuing to be the leaders in this transforming the space.
The two leaders in this space are AT&T T and Comcast CMCSA. However, there are many others who plan to grow in this space like Charter Spectrum CHTR and Altice ATUS. Verizon Wireless VZ, T-Mobile TMUS, Sprint S, have the same growth opportunity if they focus on it.
AT&T DirecTV NOW and Comcast Xfinity Are Todays Pay TV leaders
AT&T has DirecTV NOW. They introduced wireless TV or mobile TV over the AT&T Mobility network, which is transforming the industry. This has given them a leadership position. They have also recently acquired Time Warner for content which they renamed as WarnerMedia. They have been innovating and leading the pay TV space over the last few years.
Comcast is the other leader. They are the biggest cable TV provider. They also own NBC Universal. Their Xfinity and Xfinity Mobile service has been transforming the way customers get pay TV at home or on the go from their roots in cable TV.
I would say these two companies will continue to be the leaders in this vast, always changing and rapidly expanding industry. However, they are not the only competitors. There are plenty of others today with more coming tomorrow.
Charter with their Spectrum Mobile service and Altice has the same growth opportunity as Comcast. Traditionally, they have not been growing as fast as Comcast, but with their recent addition of wireless we'll have to wait and see how well they will do going forward.
Add new competitors and new technology to the mix and we see a very interesting slice of this industry pie. Large companies like Amazon AMZN TV, Facebook FB TV, Apple AAPL TV, Netflix NFLX, Google GOOGL and many others. Also, many smaller competitors like HULU and many others.
Typically, the newer competitors are the innovators. They introduce new technology and force traditional leaders to adopt these features in order to hang onto their customers. In this case, todays leaders continue to pave new roads and innovative ideas to the marketplace.
Pay TV Continue to Change and to Grow
The way we think of pay TV today is much different from the way we thought of cable TV just a decade ago. Ten years ago, traditional cable TV was the norm. Over the last decade there has been so much change that has transformed this entire industry.
Today, many customers leave for innovation and lower cost, but that seems to be slowing. Since innovation is coming from AT&T and Comcast, users continue to hang onto their traditional cable TV or pay TV.
There is a growing number of very interesting new services and competitors that have entered the picture letting us watch television over the wireless network on our iPhone, iPad, Android or tablet, anywhere in the United States.
This has transformed the traditional industry and that transformation continues. Every year we see more and more change.
Cannibalization with 55 Is Key to Hanging onto Pay TV Leadership
Example, with AT&T's acquisition of Time Warner, which they call WarnerMedia, I fully expect them to increase what this new company offers to the marketplace. Just like when they acquired DirecTV and transformed and grew it with DirecTV NOW, mobile TV and more.
I expect the same kind of transformation, innovation and growth from WarnerMedia over the next few years. This is a case where one plus one equals four.
I also see the pay TV industry continuing to change, to transform and to grow. Threats many thought would impact todays leaders don't seem to be impacting them, as long as they continue to lead with innovation.
Cannibalization is the key. The TV industry is changing. That gives traditional leaders a choice. They can either cannibalize the industry themselves and continue to lead, or they can stick to their guns and eventually get left behind as the industry moves ahead without them. In today's marketplace we do see both.
So, today's leaders, AT&T and Comcast are actively transforming not only themselves, but the entire industry. They create a playing field where other competitors either have to do the same thing or risk failing.
Amazon TV, Facebook TV, HULU and Other Competitors
New technologies like Amazon TV, Facebook TV, HULU and many others are very exciting. I love new companies, new ideas and innovation. I want them to continue because they play an important role in the transforming industry.
They create new slices to the pie and each is growing. Either way, I think they will continue to be an active participant in this fast-changing pay TV industry. The only question is will they grow their slice of the pie?
5G Wireless Threatens to Transform Pay TV
5G wireless will also play an important role in the transformation and growth of pay TV. As it rolls out over the next few years, I fully expect new competitors to emerge in the pay TV space to join existing leaders.
I see AT&T Mobility, Verizon Wireless, T-Mobile and Sprint will become wireless pay TV competitors. They will have wireless devices installed in the house, so we can watch pay TV wirelessly.
Will the cable TV industry follow suit and join the wireless pay TV bandwagon? Will have to wait and see. This would make sense, however none of the cable TV companies own a wireless network. They resell wireless services today.
This will also open the door to others like Amazon TV, Facebook TV, HULU and so many others. In fact, I expect many new names to enter this marketplace creating more slices to the pie.
Are You a Pay TV Cord-Cutter or Cord-Keeper?
So, the traditional pay TV space is continuing to grow and change. Ten years ago, it was just plain old cable TV. Today, we have an explosive group of offerings from a variety of competitors, both over wireless and wireline.
Tomorrow, the industry will continue to explode with growth. New technology like 5G will create a new wave of wireless pay TV growth. The pie will have many more slices. Customers will have choices they don't have yet.
In this world, I expect existing leaders like AT&T and Comcast to continue to lead and to grow. I also expect others to carve out some market share in a growing number of slices of this pay TV pie. Who will lead in which slices is the question we won't have an answer to for several years. This is the big opportunity and threat in the world of pay TV.
Jeff Kagan is an Equities.com columnist. Kagan is a Wireless Analyst, Telecom Analyst, Industry Analyst, speaker and consultant. He follows wireless, wire line, telecom, Internet, cable TV, IPTV, Cloud, Mobile Pay, FinTech and communications technology. Email him at [email protected]. His web site is www.jeffKAGAN.com. Follow him on Twitter @jeffkagan.