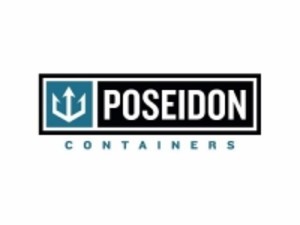 Poseidon Containers Holdings (PCON) is a leading independent owner and operator of containerships with a diversified and fuel-efficient fleet of containerships. The company is based in Kifissia Athens, Greece.
Five other companies are scheduled to IPO for the week of July 27. The full IPO calendar is available at IPO Premium.
Manager, Joint-managers: Morgan Stanley, Deutsche Bank Securities, UBS Securities, Jefferies, and ABN AMRO
Co-managers: DVB Capital Markets, Credit Agricole CIB, and UniCredit Capital Markets
End of lockup (180 days): Tuesday, January 26, 2016
End of 25-day quiet period: Monday, August 24, 2015
PCON scheduled a $231 million IPO with a market capitalization of $517 million at a price range midpoint of $15 for Thursday, July 30, 2015 on NYSE.
Poseidon Containers Holdings (PCON) Summary
PCON is Poseidon Containers Holdings Corp., a leading independent owner and operator of containerships with a diversified and fuel-efficient fleet of containerships.
Poseidon Containers Holdings (PCON) IPO Valuation
| | | | | | | |
| --- | --- | --- | --- | --- | --- | --- |
| Valuation Ratios | Mrkt Cap (mm) | Price /Sls | Price /Erngs | Price /BkVlue | Price /TanBV | % offered in IPO |
| Poseidon Containers Holdings (PCON) | $518 | 5.9 | -76.1 | 0.8 | 0.9 | 45% |
| | | | | | | |
Poseidon Containers Holdings (PCON) Conclusion
Neutral
Q1 '15 vs Q1 '14, rev-26%
14 vs '13 rev -7%
P/E of -76, lost -$1.7mm in Q1
Price to book of 0.9
Poseidon Containers Holdings (PCON) Business
PCON is Poseidon Containers Holdings Corp., a leading independent owner and operator of containerships with a diversified and fuel-efficient fleet of containerships.
PCON commenced business operations in December 2010 through its predecessor companies, the Poseidon Containers Group, which were certain vessel-owning and non-vessel owning subsidiaries of PCH, a privately held company that was collectively founded by George Giouroukos, its Chief Executive Officer, together with Kelso and Maas.
PCON was incorporated in the Republic of the Marshall Islands on September 29, 2014 for the purpose of owning and operating containership vessels, with a view to take advantage of acquisition and chartering opportunities in the container shipping industry.
PCON's initial fleet of 19 containerships consists of five Handymax vessels, two Panamax vessels and 12 Post-Panamax vessels, of which three are new-designs, with an aggregate carrying capacity of 95,717 TEU and a TEU-weighted average age of approximately 11.5 years, compared to the industry average age of approximately 11.1 years, as of June 30, 2015, according to Drewry.
PCON refers to these 19 vessels collectively as its "Initial Fleet." In addition, pursuant to an Agreement in Principle that PCON has entered into with certain unaffiliated third parties, PCON may acquire one additional 2000–built Post-Panamax containership without a charter attached, with a carrying capacity of 5,936 TEU, for consideration of up to $14.8 million, until September 30, 2015, subject to the negotiation and execution of definitive documentation, including a sale and purchase agreement.
PCON expects to finance the purchase price of this vessel with $12.5 million available for drawdown under its $62.5 Million ABN AMRO Credit Facility and cash on hand. This vessel is a sister-ship to the four 5,936 TEU containerships in its Initial Fleet, which PCON took delivery of earlier this year pursuant to the same Agreement in Principle.
PCON believes that now is an opportune time to acquire modern, high-specification, containerships with carrying capacities of between 1,000 and 11,000 TEU.
According to Drewry, liner companies are exhibiting a preference for fuel-efficient, wide-beam, containerships (which represent approximately 30% of the current orderbook) because they achieve lower fuel consumption, provide benefits of fuel savings, have the capability to carry more containers than vessels of narrower beam and have the flexibility to serve a wide range of ports worldwide, offering economies of scale and greater employment opportunities.
As of May 31, 2015, less than 4% of the worldwide container fleet (approximately 200 vessels) was of fuel-efficient design, including three of PCON's vessels and four of the vessels owned by its Common Control Entities. While many of the ships currently on order are of eco design, fuel-efficient ships still represent a small proportion of total supply.
PCON intends to continue to increase the size of its fleet through timely and selective acquisitions of additional containerships with similar specifications, in a manner that PCON believes will create long-term shareholder value.
Poseidon Containers Holdings (PCON) Intellectual Property
None.
Poseidon Containers Holdings (PCON) Competition
PCON will operate in markets that are highly competitive and that are based primarily on supply and demand. PCON will compete for charters on the basis of price, vessel location, the size, age, condition and acceptability of the vessel, as well as on its reputation and that of its Managers.
PCON expects to compete with other owners of containerships, some of whom may also charter its vessels as customers. Ownership of containerships is highly fragmented and is divided among over 600 independent containership owners.
It is likely that PCON will face substantial competition for charter business from a number of experienced companies. Many of these competitors may have significantly greater financial resources than PCON does.
Poseidon Containers Holdings (PCON) 5% Shareholders Pre-IPO
Poseidon Containers Holdings LLC 100%
Poseidon Containers Holdings (PCON) Dividends
PCON intends to distribute to its shareholders on a quarterly basis amounts that are approximately equal to 85% of its operating cash flow during the previous quarter less any amounts required to pay cash expenses and capital expenditures, service PCON's debt and maintain reserves for drydockings, surveys and other purposes as PCON's Board of Directors may from time to time determine. While PCON cannot assure shareholders that it will do so, its initial policy is to declare quarterly dividends to shareholders from its operations in February, May, August, and November beginning in November 2015.
PCON's first dividend will mainly reflect the operating cash flow of its Initial Fleet. PCON expects dividends declared starting in February 2016 to also reflect the operating cash flow of its Expansion Fleet. The amount of cash available for dividends will depend principally upon the amount of cash PCON generates from its operations.
Poseidon Containers Holdings (PCON) IPO Use of Proceeds
PCON expects to receive $247 million from its IPO and use it for the following:
$85.8 million, together with $131.4 million that PCON expects will be available under its expected New Senior Secured Credit Facilities, to fund the remaining purchase price of the Acquisition Vessels in its Expansion Fleet;
either to (i) fund $86.0 million of the purchase price of the Potential Acquisition Vessels, with the balance of the purchase price to be funded with other sources of financing, which may include cash on hand, cash flows from operations, borrowings under other new senior secured credit facilities which PCON would seek to arrange, or a combination thereof,
or (ii) if PCON exercises its option to acquire Odyssia, to repay $96.4 million of the outstanding secured indebtedness that PCON expects to assume upon such acquisition with respect to its two credit facilities (one which bears interest at LIBOR plus a margin of 2% per annum and matures in 2027, and the other which bears interest at LIBOR plus a margin of 2% and matures in 2030), which, together with the issuance of up to $25.0 million common shares of PCON (a maximum of 1,666,667 common shares assuming an initial public offering price of $15.00 per share, representing the midpoint of the range set forth on the cover page of this prospectus), will constitute the purchase price for Odyssia; and
the remainder for general corporate purposes.
DISCLOSURE: The views and opinions expressed in this article are those of the authors, and do not represent the views of equities.com. Readers should not consider statements made by the author as formal recommendations and should consult their financial advisor before making any investment decisions. To read our full disclosure, please go to: http://www.equities.com/disclaimer