The big news from the Iowa Caucus results were Hillary Clinton's victory over Bernie Sanders by the narrowest of margins for the Democrats, as well as Ted Cruz's surprise win over Donald Trump and the emergence of Marco Rubio as a legitimate stabilizer to the Republicans' volatile battle for the White House.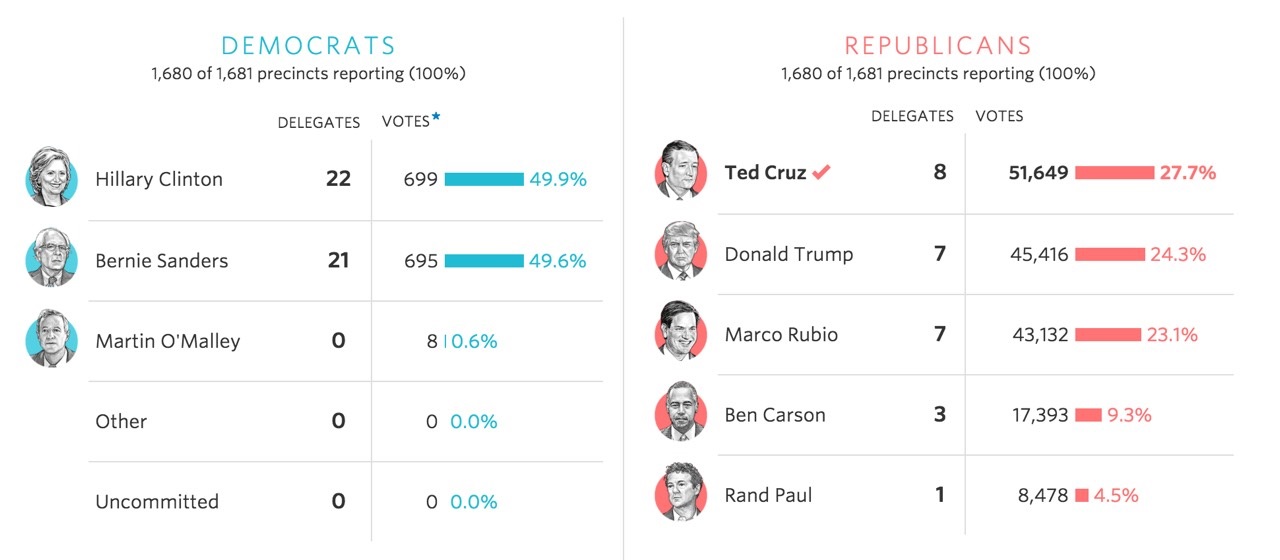 Source: Boing Boing
While the results weren't necessarily ideal, Clinton's win and Rubio's strong showing were significant signs of progress for "the establishment," and as such, a win for the markets. For all their differences, Trump and Sanders are candidates representing the populist movement, and their potential presidencies would present significant uncertainty to the markets.
"Markets don't like uncertainty, and the more extreme the candidates that get nominated the greater the uncertainty," David Kelly, chief global strategist at JPMorgan Funds, told CNBC. "The fact that on the Democratic side, a more centrist candidate won, although narrowly, and on the Republican side, there was a swing towards a more centrist candidate. I think in both those cases, those things would be regarded as market friendly."
Kelly added that while it's still too early for the markets to feel an impact, the developments out of Iowa are encouraging for those in favor of the status quo. Furthermore, if Clinton does falter down the road to Sanders (New Hampshire seems like a lock for the Vermont Senator), the conventional thinking is that the Republicans—especially Rubio—stand a better chance to take the presidency.
Henry Truc is the editor of Equities.com. You can follow him here and on Twitter @henrytruc.

DISCLOSURE: The views and opinions expressed in this article are those of the authors, and do not represent the views of equities.com. Readers should not consider statements made by the author as formal recommendations and should consult their financial advisor before making any investment decisions. To read our full disclosure, please go to: http://www.equities.com/disclaimer