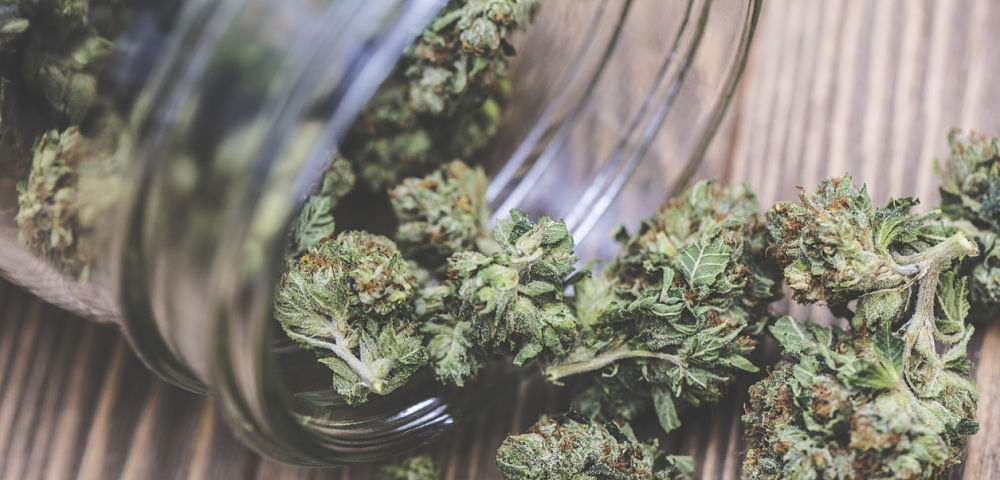 INVICTUS MD STRATEGIES CORP. GENE:CA IVITF is pleased to announce that it has entered into a binding Letter of Intent with GTEC Holdings Ltd. ("GTEC") (TSXV: GTEC) to provide GTEC with a non-revolving unsecured convertible loan (the "Loan Facility") in an amount up to $2,000,000, and an interest rate of prime plus 5%. Subject to regulatory approvals, all or a portion of the principal and accrued interest on the Loan Facility may be convertible into common shares of GTEC, at the option of Invictus, at any time prior to or on the last business day immediately preceding the Maturity Date, as defined below, at a conversion price equal to $1.50 per common share (the "Conversion Price"). Upon mutual agreement of both parties and prior to the Maturity Date, Invictus may increase the amount of the Loan Facility up to $6,000,000.
The proceeds from the Loan Facility will be used by GTEC for working capital and to further execute GTEC's cannabis retail expansion strategy in Western Canada and Ontario. GTEC expects to have a minimum of 15 Cannabis Cowboy retail stores open by October 17. 2018, in Alberta, as well as 1 location in Saskatchewan, complemented by an e-commerce platform that will serve the entire Province.
The definitive agreement (the "Definitive Agreement") will also provide Invictus with a right of first refusal to fill up to thirty percent (30%) of any cannabis purchase order domestic or international (whether for flower or oil) that GTEC, or its wholly-owned subsidiaries, are seeking to purchase from third party Licensed Producers for a period of two years. Invictus' diversified product portfolio features 69 Health Canada approved strains.
"As we continue to build out our national retail distribution strategy, we are extremely pleased at this partnership with Invictus." said Norton Singhavon, Chairman and CEO of GTEC. "Having access to a diverse range of indoor premium flower fits within our mandate to curate, develop and distribute craft cannabis products within our retail channels. Furthermore, this partnership with Invictus allows GTEC to immediately access increased capacity to support our international initiatives."
"This new partnership is designed to extend Invictus' footprint for cannabis distribution beyond Western Canada, which has already secured supply agreements in British Columbia and Alberta," said Dan Kriznic, Chairman and CEO of Invictus. "By actively working to establish new channels through other provinces like Ontario, we can enhance our sales network and ensure retailers maintain an adequate supply of high quality cannabis as the adult recreational market evolves over time."
The Loan Facility shall have a term that commences on the date of the execution and delivery of a definitive agreement (the "DefinitiveAgreement") and ends on a date that is two years following the date of the first draw (the "Maturity Date"). The Loan Facility shall be due and payable in full by GTEC to the Company on the Maturity Date. GTEC will be entitled to prepay all or a part of the Loan Facility at any time, from time to time, without bonus or penalty. Upon mutual agreement of both parties and prior to the Maturity Date, Invictus may increase the amount of the Loan Facility up to $6,000,000 in aggregate, and further extend the term of the Loan Facility. The agreement is subject to approval from the respective Board of Directors for each company, the TSXV, and certain holders of convertible debentures of GTEC.
For more information, please visit www.invictus-md.com.
About GTEC Holdings Ltd.
GTEC was founded in 2017 to capitalize on opportunities in the nascent and rapidly growing legal cannabis industry. GTEC is focused on growing premium quality craft cannabis in purpose-built indoor facilities. The Company also has a number of retail cannabis initiatives in Western Canada. GTEC currently holds a 100% interest in GreenTec Bio-Pharmaceuticals Corp., Tumbleweed Farms Corp., Falcon Ridge Naturals Ltd., Alberta Craft Cannabis Inc., Grey Bruce Farms Inc., Zenalytic Laboratories Ltd. and Spectre Labs Inc. GTEC is a publicly-traded corporation based in Kelowna, British Columbia. The Company's shares are listed on the TSX Venture Exchange and OTC Pink Sheets.
To view more about the company or to request our most recent corporate presentation, please visit our website at www.gtec.co.
About Invictus
Invictus is a global cannabis company offering a selection of products under a wide range of lifestyle brands. Our integrated sales approach is defined by five pillars of distribution including medical, adult-use recreational, international, Licensed Producer to Licensed Producer and retail stores.
Invictus has partnered with business leaders to convey our corporate vision, including KISS music legend and business mogul Gene Simmons as our Chief Evangelist Officer, and global branding agency Authentic Brands Group. Invictus is expanding its cultivation footprint, with two cannabis production facilities fully licensed under ACMPR in Canada and a third awaiting approval, featuring 100,000 square feet of available grow space today with 200,000 expected by January 2019 and 1 million by end of 2019. The Company will earmark 50 per cent of production to the medical and recreational markets, respectively. To ensure consistency in quality and supply, Invictus maintains all aspects of the growing process through its subsidiary, Future Harvest Development Ltd., a high-quality Fertilizer and Nutrients manufacturer. Invictus drives sustainable long-term shareholder value through a diversified product portfolio with over 69 Health Canada approved strains and a multifaceted distribution strategy including medical, recreational, international and retail. For more information visit www.invictus-md.com.
In the interest of full disclosure, we call the reader's attention to the fact that Equities.com, Inc. is compensated by the companies profiled in the Spotlight Companies section. The purpose of these profiles is to provide awareness of these companies to investors in the micro, small-cap and growth equity community and should not in any way be considered as a recommendation to buy, sell or hold these securities. Equities.com is not a registered broker dealer, investment advisor, financial analyst, investment banker or other investment professional. We are a publisher of original and third party news and information. All profiles are based on information that is available to the public. The information contained herein should not be considered to be complete and is not guaranteed by Equities.com to be free from misstatement or errors. The views expressed are our own and not intended to be the basis for any investment decision. Readers are reminded to do their own due diligence when researching any companies mentioned on this website. Always bear in mind that investing in early-stage companies is risky and you are encouraged to only invest an amount that you can afford to lose completely without any change in your lifestyle. Equities has been compensated with cash, common shares and/or warrants for market awareness services provided.