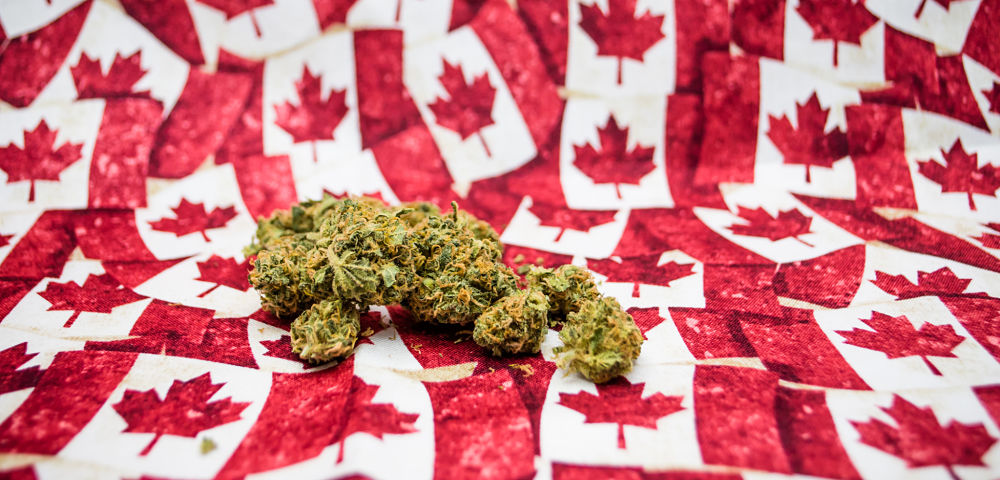 INVICTUS MD STRATEGIES CORP. GENE:CA IVITF is pleased to announce that it has entered into a binding letter of intent to acquire 100% (of the issued and outstanding shares of a medical clinic and cannabis retail company ("Clinic and Retail Co") that operates medical clinics in, Alberta, and is awaiting final review and approval for a retail cannabis license from the Alberta Gaming and Liquor Commission ("AGLC).
The medical clinics' patient-first business model features educators and physicians on-site to educate patients about medical cannabis and how to access it safely in Canada. In four easy steps, patients can see a physician, access educational support, and register with a licensed producer to begin receiving product. The cannabis clinic has 3,400 patients registered under Access to Cannabis for Medical Purposes Regulations ("ACMPR"), providing a direct channel to Invictus owned Licensed Producers ("LPs"), fully licensed under ACMPR.
Invictus' multifaceted sales approach to cannabis is defined by five pillars of distribution as follows:
Medical cannabis through business to customer sales, as permitted by the ACMPR;
Sales agreements with government agencies to supply the adult recreational market in Canada, as evidenced by the recent Memorandum of Understanding with British Columbia, with other provinces to follow suit;
Distribution agreements beyond Canada's borders, starting with Germany in 2018, as announced in recent press release, dated June 19, 2018;
LP to LP partnerships working together with other LP's to tap into their distribution channels, such as our subsidiary AB Laboratories Inc.'s ("AB Labs") partnership with Canopy Growth Corporation (TSX: WEED); and
Retail stores in Western Canada with the initial launch of our flagship retail store that will commence operations upon Clinic and Retail Co receiving final licensing from the AGLC and will feature our lifestyle brands and locally grown product from Acreage Pharms Ltd. ("Acreage Pharms"), in Alberta.
Under the terms of the LOI, the purchase price includes an upfront cash payment of $500,000 paid on closing, and $750,000 in common shares of Invictus on closing based on the 3-day volume weighted average price ("VWAP") of the Company prior to the Closing Date. In addition, future consideration will be paid based on the achievement of certain performance milestones. The performance milestones include certain patient metrics and the establishment of additional medical clinics and retail locations.
The closing of the Acquisition (the "Closing Date") shall take place on or before August 31, 2018. Within 30 days of the Closing Date, the two executive officers ("the Officers") of Clinic and Retail Co will enter into a management services agreement ("MSA") to operate the day-to-day operations of the retail business, and to open more retail storefronts and expand operations. In addition, Invictus will provide a capital commitment of $2,000,000 (the "Investment") for expansion of the existing medical clinic business, retail storefront construction, and working capital purposes, to be funded over time, as required.
Dan Kriznic, Chairman and CEO commented "The industry is now shifting to a focus on brands and distribution. There are talks of a shortage of supply during the first 18 months after Canada legalizes cannabis recreationally and we are fortunate to have approximately 100,000 square feet of production space with an additional 100,000 square feet by the end of 2018 ready for this demand. We continue to see a need to support the medical market as more and more seniors are requesting information about cannabis. The acquisition of Clinic and Retail Co fits within our 5 pillar Sales and Distribution Strategy and will be an integral part of our operations moving forward. We have started down the path with the Authentic Brands Group with regards to our overall medical and lifestyle brands, which we will be launching in the coming weeks and months."
About Invictus
Invictus owns and operates two cannabis production facilities, both with sales licenses, under the ACMPR in Canada, with the vision of producing a variety of high quality and low-cost cannabis products to the global market, as regulations permit. The Company's wholly owned subsidiary, Acreage Pharms Ltd. ("Acreage Pharms"), is located in West-Central Alberta. The Company's 50% owned AB Laboratories Inc. ("AB Labs"), is located in Hamilton, Ontario. AB Ventures Inc. ("AB Ventures") owns 100 acres of land near Hamilton, Ontario, to be used for future cannabis cultivation. Recently, the Company announced that it has entered into a definitive option agreement to acquire an applicant (the "OptionCo") under the ACMPR. Combined, the Company expects to have approximately 211,000 and 915,000 square feet of cannabis production capacity by the end of 2018 and 2019, respectively.
Gene Simmons, music legend and media mogul, conveys the vision of Invictus as the Chief Evangelist Officer.
The Company's wholly owned subsidiary, Poda Technologies Ltd. ("Poda"), has developed the world's first zero-cleaning vaporizer system. Poda's fully biodegradable pods are self-contained, and do not contaminate the vaporizer with odor, flavor or residue.
Finally, the Company's 82.5% owned Future Harvest Development Ltd. ("Future Harvest") is a high-quality Fertilizer and Nutrients manufacturer, based in Kelowna, British Columbia. Future Harvest has been in operation for over 20 years under the brand Plant Life Products and Holland Secret.
In the interest of full disclosure, we call the reader's attention to the fact that Equities.com, Inc. is compensated by the companies profiled in the Spotlight Companies section. The purpose of these profiles is to provide awareness of these companies to investors in the micro, small-cap and growth equity community and should not in any way be considered as a recommendation to buy, sell or hold these securities. Equities.com is not a registered broker dealer, investment advisor, financial analyst, investment banker or other investment professional. We are a publisher of original and third party news and information. All profiles are based on information that is available to the public. The information contained herein should not be considered to be complete and is not guaranteed by Equities.com to be free from misstatement or errors. The views expressed are our own and not intended to be the basis for any investment decision. Readers are reminded to do their own due diligence when researching any companies mentioned on this website. Always bear in mind that investing in early-stage companies is risky and you are encouraged to only invest an amount that you can afford to lose completely without any change in your lifestyle. Equities has been compensated with cash, common shares and/or warrants for market awareness services provided.