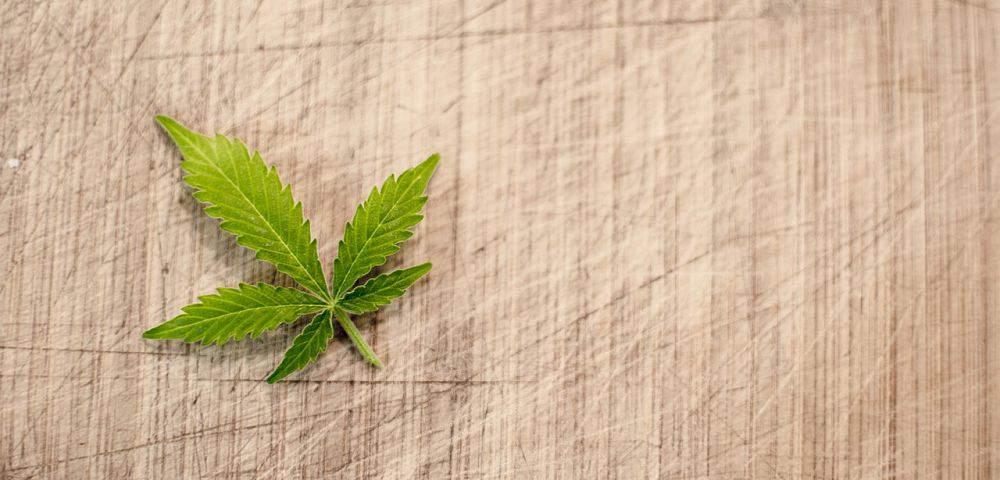 Upcoming legalization across Canada is causing a unique situation in the cannabis market. As the Great White North and Justin Trudeau give the green light to recreational consumption, many Canadians are excitedly preparing to celebrate, but behind all this revelry, cannabis companies are priming their market strategies and positioning to capitalize on this generational industry boom.
In short, cannabis companies across the Canadian economy are grabbing land and securing growing space because every gram will count. It's widely anticipated that existing demand is expected to outstrip supply as recreational users enter the market in droves. With this backdrop in mind, Invictus MD Strategies Corp. (IMH:CA)(IVITF) made an important investment this week to add to their already sizeable land package for cannabis cultivation.
Invictus MD announced that they have increased their ownership of AB Laboratories from 33% to 50%. In addition, AB Labs, located just outside of Hamilton, Ontario, has received its amendment to sell dried marijuana under the ACMPR. The agreement also includes plans for a $10 million buildout of AB Lab's existing facility, plus the purchase of an adjacent property and building. All of which would increase the production space to 56,000 square feet.
On Tuesday, the company made several significant announcements, particularly increasing its target capacity to 76,000 kg in 2019 based on the expansion of its facilities to approximately 520,000 square feet. It's also well capitalized to do so, with a cash balance of $32 million. In late 2017, Invictus said it received $9,484,547 from the exercise of previously issued warrants and options. As a result of that, the company currently has a total of 85,860,378 common shares issued and outstanding.
Another Milestone for Invictus MD
"This is a significant milestone for Invictus MD," Dan Kriznic, Chairman and CEO added. "We started this company in 2014 with the intention of becoming Canada's Cannabis Company. AB Labs produces high quality strains, which will meet the increasing demand in the Canadian marketplace. We also expect to receive a sales license for Acreage Pharms within the first quarter of 2018."
Currently, AB Laboratories has 130 kilograms of dried marijuana in its vault that it will sell to Canopy Growth Corporation (WEED:CA), and the sale of this cannabis will initiate revenue for the facility. But, this move for Invictus MD is all about the cumulative production for the company's entire production portfolio that boasts the largest land package across Canada devoted to cultivation. This recent addition and future expansion will max out capacity at 26,000 kilograms annually for 2018.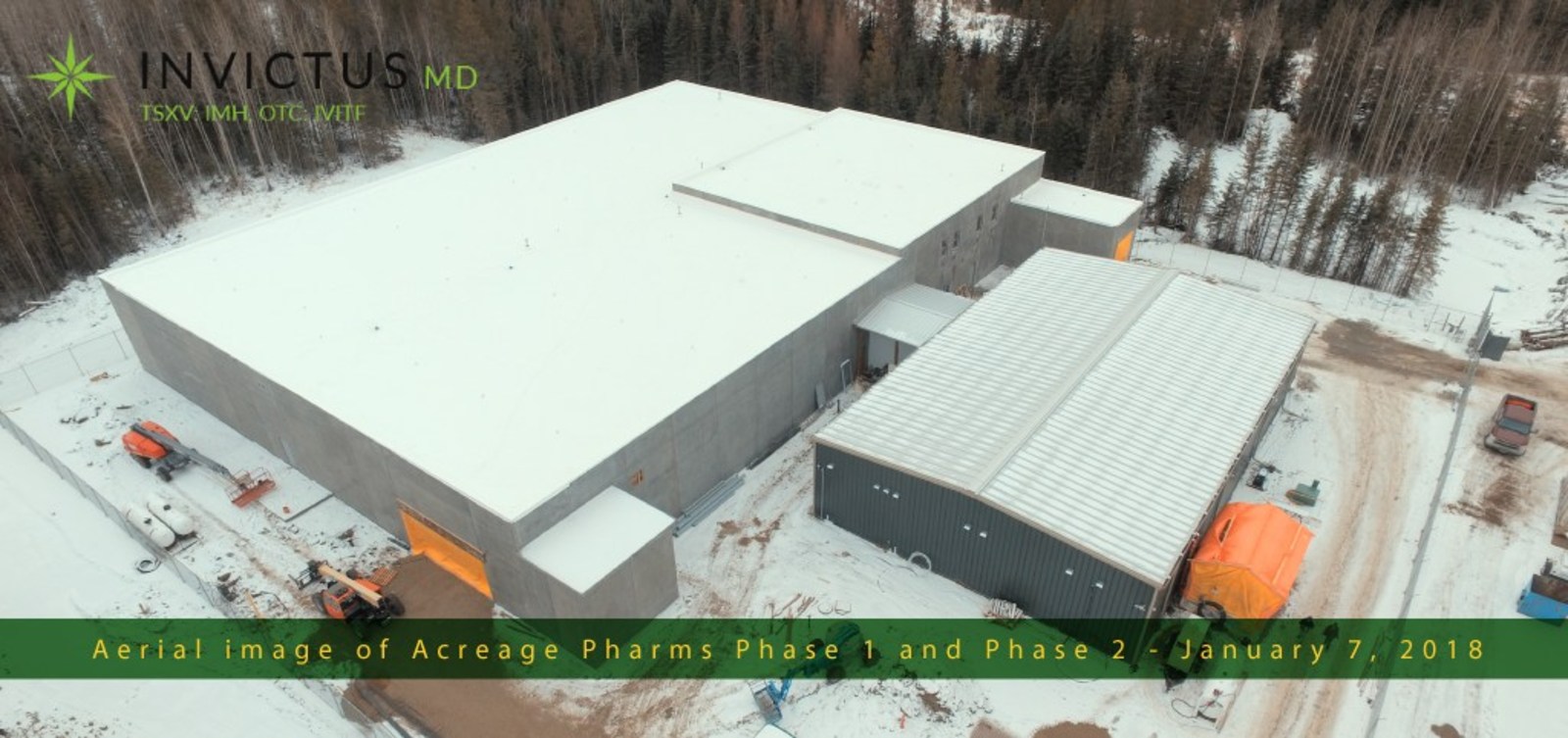 "The increase in our ownership of AB Labs and the renovations of the Secondary Facility will dramatically advance our timeline for increasing our annual run-rate production capacity at our facilities to 26,000 kg in 2018 in time for the adult-use market." Kriznic added. "Increasing our canopy footprint has been a sharp focus of the Company. Our production will satisfy the significant demand in Canada for high quality, standardized, pesticide free product for the current medical cannabis market and recreational market that is expected to begin mid 2018. The receipt of AB Labs' Sales License was another significant milestone and the final and crucial missing piece for AB Labs on the regulatory pathway to becoming a fully licensed producer. The issuance of the sales and distribution amendment to AB Labs' cultivation license is a significant value catalyst for our shareholders."
In 2017, Invictus MD made strategic moves to ensure the company was ready for Canada's big day. As Kriznic mentioned above, Acreage Pharms, located in Western-Central Alberta, a ACMPR licensed producer, had applied for their sales license. In November last year, the company released news that they had provided samples for Health Canada and full expected to receive the sale license this year. Acreage Pharms has already completed multiple harvests and the facilities current capacity is 600 kilograms, but by the end of this month the square-footage more than triples with the completion of the facilities Phase 2 expansion. At that moment, Acreage Pharms will have 33,000 square feet of production space and cannabis kilogram capacity will ramp up to 4,400, according to the company.
Moreover, Acreage Pharms has 150 kilograms of cannabis in its vault that it will also sell this month. Right now, the storage vault inside the facility can account for $31.125MM in dried cannabis. In September of this year, the actual final phase of the Acreage Pharms facility will commence seeing an impressive 80,000 square foot facility built on-site, which will tally another 14,000 kilograms of cannabis per year bringing the combined total to 19,000 kilograms per annum.
Smart Moves that could Soon Score Big Profits
Besides Acreage Pharms and AB Laboratories, Invictus MD also holds a 33% stake in AB Ventures. The 100-acre facility adds another 21,000 square feet and an additional 2,100 kilograms of cannabis annually, which Invictus MD itself will own 700 kg.
In that vein, at each facility Invictus MD operates humidity, climate and water supply that have been scrupulously planned with designers, horticulturists, biochemists and agricultural engineers for maximum plant nutrition and a clean end product.
"Invictus MD is well capitalized for expansion," stated Dan Kriznic, Chairman and CEO of Invictus MD, in a previous announcement. "We have one of the industry's most experienced teams, and our focus remains on building our shareholder value with significant expansion plans as the demand for cannabis increases."
"Our team's energy and focus is all going towards building our production capacity," Larry Heinzlmeir, Vice President of Marketing and Communications at Invictus MD, previously told Equities.
Invictus MD and its leadership have grown so quickly by staying financially sound and flush with cash to complete their aggressive expansion projects.
As a whole, the company has always acted decisively. Shareholders can attest to this fact. Since going public in 2014, the company's leadership has continually taken assets and turned them into quality returns. As an example, the company paid out $1,000,000 to shareholders in December 2016. Invictus MD did this through the sale of Cannabis Health, which singlehandedly returned a 511% on investment, and the sale out of Future Harvest-Sunblaster, a horticulture lighting line, which netted the company $2,850,000. Even more impressive, Invictus MD was able to turn these profits after holding each company for less than a year.
As country-wide legalization approaches, Invictus MD has established itself as a first mover in this space as well as being business-savvy and concerned about shareholders. The company is warranting attention from investors as can be seen from the recent stock price, and we expect as legalization is ushered in Invictus MD will have even more momentum.
---
In the interest of full disclosure, we call the reader's attention to the fact that Equities.com, Inc. is compensated by the companies profiled in the Spotlight Companies section. The purpose of these profiles is to provide awareness of these companies to investors in the micro, small-cap and growth equity community and should not in any way be considered as a recommendation to buy, sell or hold these securities. Equities.com is not a registered broker dealer, investment advisor, financial analyst, investment banker or other investment professional. We are a publisher of original and third party news and information. All profiles are based on information that is available to the public. The information contained herein should not be considered to be complete and is not guaranteed by Equities.com to be free from misstatement or errors. The views expressed are our own and not intended to be the basis for any investment decision. Readers are reminded to do their own due diligence when researching any companies mentioned on this website. Always bear in mind that investing in early-stage companies is risky and you are encouraged to only invest an amount that you can afford to lose completely without any change in your lifestyle. Equities has been compensated with cash, common shares and/or warrants for market awareness services provided.