​Invictus CEO Update: Building a vertically integrated, horizontally diverse cannabis company
Spotlight News Follow |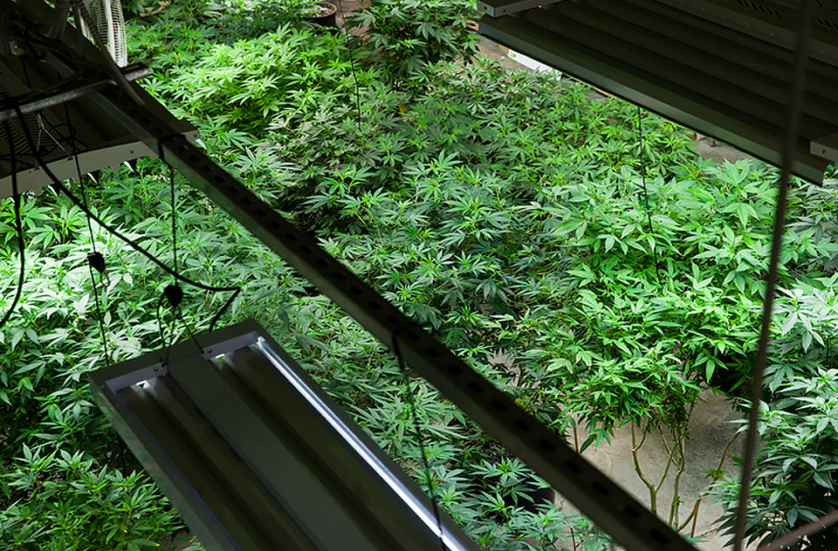 INVICTUS MD STRATEGIES CORP. (GENE:CA) (IVITF) is pleased to reflect on significant milestones that will drive future success with the upcoming legalization of adult recreational cannabis on October 17, 2018. We've signed landmark supply agreements with Alberta and British Columbia, with others to follow suit. We're scaling-up our facilities to meet demand with approximately 200,000 square feet of cultivation capacity expected by the first quarter of 2019. We've diversifying our product portfolio by adding 69 new strains, with varying levels of THC and CBD, to satisfy a wide range of consumers. We've developed an integrated sales approach defined by five pillars of distribution that include medical, recreational, international, Licensed Producer to Licensed Producer and retail stores. Finally, we've teamed up with Authentic Brands Group ("ABG"), a world-leading marketing and branding agency, to launch our recreational brands Dukes, Zooey, Sterling & Hunt, and Sinister, available under the omnichannel Terra World.

It's All About The Brand
Last week, Invictus launched four distinct lifestyle-inspired cannabis brands for recreational users: Dukes, Zooey, Sterling & Hunt, and Sinister. Each brand is crafted for a specific target audience and his or her lifestyle. Developed in partnership with ABG, based out of New York, Invictus brands will be made available across the Company's robust distribution network under the omnichannel Terra World.
Dukes is positioned to bring together friends and is framed around the idea of living in the moment. Zooey is designed with women in mind and addresses each user's social and physical well-being. Sterling & Hunt is aimed at the user who is a true connoisseur in all aspects of his or her life. Sinister is a high THC brand for the experienced user. Dukes and Zooey include a balanced THC/CBD product and Sterling & Hunt features a medium THC product. Products will include dried flowers, oils and concentrates, and consumables that will be rolled out through Invictus' wholly-owned and fully-licensed producer, Acreage Pharms Ltd.
ABG is an experienced, international brand owner and marketing company, responsible for managing and building the long-term value of a global portfolio of Lifestyle, Celebrity and Entertainment brands. ABG's brands have a retail footprint that spans the luxury, specialty, department store, mid-tier, and e-commerce channels and 4,381 branded freestanding stores and shop-in-shops worldwide and over 50,000 point of sale locations.
In looking for ways to innovate and activate some of the more specialized intellectual property within the ABG portfolio, Jamie Salter, Founder, Chairman and CEO of ABG, found Invictus to be a natural fit. With cannabis emerging as a growing product category within the health, wellness, and lifestyle spaces, the partnership with Invictus provides an opportunity to test the waters in an important, emerging market.
We're Scaling Up!
Invictus is scaling-up its cultivation footprint with two cannabis production facilities fully licensed under the ACMPR, and a third awaiting approval, featuring 100,000 square feet of available grow space today with 200,000 expected by the first quarter of 2019 and well over 700,000 square feet by end of 2019. Our purpose-built indoor production facilities provide the conditions necessary for consistent and reliable products of premium quality.
AB Laboratories Inc. and AB Ventures Inc.
AB Labs, located near Hamilton, Ontario, currently operates a 15,600 square foot cultivation facility, with a secondary 40,000 square foot facility scheduled for completion this winter. AB Ventures will add even greater capacity with its 100-acres of buildable property, also located near Hamilton, Ontario. Both projects will play a critical role in our production profile and our ongoing development has been great for the region, which has benefited from job growth associated with the construction and operation of these facilities.
Acreage Pharms Ltd.
Acreage Pharms, located in Peers, Alberta, is rapidly growing. Its 90,000 square foot Phase 3 expansion, targeted for completion by the first quarter of 2019, will bring the Company's gross cultivation space to 200,000 square feet. The new facility will feature 38 ultra-modern environmentally-controlled grow rooms, and will be constructed to be EU-GMP compliant and allow for lineal workflow for processing of cannabis. Upon completion of Phase 3, Acreage Pharms plans to begin construction of its Phase 4 facility, adding a further 90,000 square feet of production capacity. With its large land profile, Acreage Pharms is well-positioned to grow and produce top quality products to both the Canadian and international markets.
Acreage Pharms is well situated to keep production costs low over the long-term due in part to Alberta's relatively affordable electricity rates, compared to the rest of Canada. The facility is situated on one of the largest natural watersheds and operates using its own well and septic system, which results in zero costs for water consumption.
Acreage Pharms possesses a filtration system which minimizes risk of cross contamination between grow rooms, keeps out contaminants, does not allow for uncontrolled air to enter the growing and processing areas, and filters all incoming and outgoing air from the facility. Our facility allows for tight control of humidity, temperature and cleanliness, which allows all cannabis to be grown, processed and stored under absolute ideal conditions. Situated in the foothills of the Alberta Rocky Mountains, Acreage Pharms benefits from ideal growing conditions with low humidity, clean water and fresh air.
Option Co.
On July 18, 2018, Invictus announced that it had successfully entered into a definitive option agreement with a Late-Stage Applicant ("OptionCo") under the ACMPR to acquire 100% (the "Option") of the outstanding shares of OptionCo from its current shareholders (the "Vendors"). OptionCo has a cannabis production and research facility located in Delta, British Columbia, and an additional property located in Mission, British Columbia, that is currently awaiting construction of a 350,000 square foot purpose-built indoor facility, which is anticipated to be built in multiple phases with completion expected for the fourth quarter of 2019. The Mission location is located on 32-acres of buildable land.
We're Diversifying Our Product Portfolio
Flower
Invictus' diversified product portfolio includes 69 Health Canada approved strains. Our strain innovation program is overseen by a diverse team of horticultural experts who have a combined 20 years of experience growing cannabis.
Head GrowerBrennan Hieblinger brings five years of experience within licensed cannabis production facilities, including both indoor and greenhouse operations throughout all stages of cultivation and processing.
Quality Assurance Person (QAP) Jennyka Hallewell holds a bachelor's and master's degree in Biochemistry and a PhD in Biomolecular Science. Jennyka brings extensive experience investigating infectious microbes in highly regulated biosafe and bio secure facilities.
Acreage Pharms Plant Breeder Dr. Hardevinder Sandhu holds a bachelor's degree in Agriculture, a master's and PhD in Vegetable Breeding. Hardevinder brings more than 15 years of experience in agricultural/horticultural research and production.
We take no shortcuts on supplying consistent, tested cannabis products without compromise for our medical clients. Our cannabis is hand-trimmed and hung to dry under controlled conditions to maximize customer satisfaction.
Oil
Acreage Pharms recently received an amended license from Health Canada, under the ACMPR to include the production of bottled cannabis oil and cannabis resin, effective August 3, 2018.
Acreage Pharms' closed-loop CO2 extraction process produces high quality cannabis oils. The system performs Subcritical and Supercritical Fluid Extraction utilizing high-pressure carbon dioxide to extract essential oils from botanicals, using specific temperatures and pressures to withdraw different components from plants. Through this extraction process, CBD and THC levels can be adjusted to ensure a diverse selection for consumers.
Compared to solvent extractions, Acreage Pharms Supercritical CO2 extraction is expected to be:
Non-Toxic and Non-Carcinogenic. Oils extracted using CO2 do not contain petroleum particles.
Safe. The system does not use potentially flammable or explosive petroleum-based solvents.
Carbon-Neutral and Environmentally Friendly. The system does not emit carbon.
Customizable. With a wide range of temperatures, pressures and flow rates to leverage, the system is capable of withdrawing full profiles of natural compounds found within cannabis.
Premium quality. The advanced system is used by top companies to extract coffee, vanilla, tea, fruit and nuts, omega-3 oils, fragrances, tobacco for e-cigarettes, hop-oil for beer, and high-grade cannabis oil.
Our oil extraction program is led by highly accredited Dr. Scott Greer, who brings a bachelor's degree in Biochemistry, a master's degree in Plant Tissue Culture, and a PhD in Plant Lipids to our cultivation team. With over 17 years of experience in plant-based research, including eight years focused on plant oil production, Scott will work to develop innovative products for the Canadian and international markets.
We're Maximizing Sales Through A Robust Distribution Strategy
Our integrated sales approach is defined by five pillars of distribution including medical, recreational, international, Licensed Producer to Licensed Producer and retail stores:
Medical cannabis through business to customer sales, as permitted by the ACMPR, and the operation of patient-first cannabis medical clinics in Alberta, with development and patient acquisition overseen by our new Vice President of Medical Sales, Sarah Hardy, MBA;
Sales agreements with government agencies to supply the adult recreational market in Canada, as evidenced by the recent supply agreements with Alberta and British Columbia, with other provinces expected to follow suit;
Distribution agreements beyond Canada's borders, with Germany expected in 2019, as announced in press release dated June 19, 2018;
Licensed Producer to Licensed Producer partnerships working together with other Licensed Producer's to tap into their distribution channels, such as AB Labs' partnership with Canopy Growth Corporation (TSX: WEED) and recent Letter of Intent with GTEC. The focus will be on purchasing cannabis from other LP's to fulfill all the supply arrangements underway or in process; and
Partnerships with retail stores in Canada with the initial launch of a flagship retail store that is expected to commence operations upon receiving final licensing from the AGLC and will feature our recreational lifestyle brands and locally grown product from Acreage Pharms. Letter of Intent recently signed with GTEC Holdings Ltd. ("GTEC") for a $2 million convertible debenture to assist them in growing their retail store footprint under the Cannabis Cowboy brand across Canada. GTEC has agreed to provide Invictus with a right of first refusal to fill up to thirty percent (30%) of any cannabis purchase order domestic or international (whether for flower or oil) that GTEC, or its wholly-owned subsidiaries, are seeking to purchase from third party Licensed Producers for a period of two years.
The industry today is shifting focus to brands and distribution. With some predicting a shortage of supply during the first 18 months after Canadalegalizes cannabis recreationally, Invictus is ready to meet demand. We also continue to see a need to support the medical market as more and more seniors are requesting information about cannabis. We are continually working to build out our 5 pillar sales and distribution strategy through agreements with Alberta and British Columbia, LOI with GTEC, and acquisition of a medical clinic company in Alberta. Lastly, we are launching distinct brands for the adult recreational market to help consumers identify with Invictus products.
Creating More Value for Shareholders
Invictus has announced the proposed spinout of its wholly-owned subsidiary, Poda Technologies Ltd. ("Poda"), by way of a plan of arrangement, in a bid to create a stand-alone entity to conduct business in the U.S. and internationally (the "Arrangement"). Following completion of the Arrangement, Poda will use its commercially reasonable efforts to apply for and obtain a listing of the Poda common shares on the Canadian Securities Exchange ("CSE") or other Canadian stock exchange or quotation system.
Poda is a zero-cleaning vaporizer system, harnessing innovative technology that can be paired with almost any vaporizable substance including cannabis, tobacco, e-liquids, concentrates, coffee and more. Most importantly, Poda vaporizers provide consumers with consistent performance.
As part of the Arrangement, each common share of the Company held by an Invictus Shareholder will be exchanged for one new common share of the Company and one Poda common share. Holders of outstanding options or warrants immediately prior to the effective date will receive, upon exercise of each such option or warrant at the same original exercise price, one new Invictus common share and one Poda common share, in lieu of the one Invictus common share that was issuable upon exercise of such warrant immediately prior to the effective date.
As soon as practicable after completion of the Arrangement, the Company's transfer agent will forward to each registered Invictus shareholder, a letter of transmittal containing instructions for exchanging their Invictus share certificate for certificates representing new Invictus shares and Poda common shares to which they are entitled under the Arrangement.
Let's Talk Money
To date, Invictus has raised over $105 million, including the most recent ATB loan for $25.5 million expected to close later this week. Shareholders have exercised a total of 21.9 million warrants and 0.6 million options for proceeds of $23.2 million and $0.7 million, respectively, to deploy into construction and acquisitions ahead of the adult recreational market. As a result of such exercises, the Company currently has a total of 96.6 million common shares issued and outstanding.
As mentioned, Invictus has been using these proceeds to help fund its ongoing construction program and overall operations. The Company anticipates a total cannabis cultivation footprint of 200,000 square feet by the first quarter of 2019 and well over 700,000 square feet by end of 2019.
On August 2, 2018, Invictus began trading on OTCQX under the symbol "IVITF." The OTCQX is the highest tier of OTC Markets and reserved for established, investor-focused U.S. and international companies who are distinguished by the integrity of their operations and diligence with which they convey their qualifications. Investor-focused companies use the quality controlled OTCQX Market to offer investors transparent trading, superior information, and easy access to regulated U.S. broker-dealers.
Invictus also announces that it is has increased the compensation payable to its previously announced investor relations provider, Tycona Media Ltd. ("Tycona") by an additional $100,000 in connection with a direct mail public awareness campaign to be commenced next week.
Future Harvest
In connection with the share purchase agreement dated March 3, 2015 between, among others, the Company and a former shareholder, whereby the Company purchased certain shares of Future Harvest Developments Ltd. ("Future Harvest"), the Company will issue to a former shareholder 250,000 common shares.
Until Next Time
We want to thank our shareholders for the continued support as we build out a vertically integrated global cannabis company. The next 12 months will be precedent setting as we embark on the journey to legalization recreationally in Canada. Invictus first went public in 2014 and was the first dividend paying cannabis company giving back $1 million to the shareholders who supported the company since the beginning. We will continue with this strategy as we make positive cash flow from operations. Our management team is comprised of professionals that have built large corporations in the past with a key focus on cash flow and growth. We continue to utilize our skills to build shareholder value and look forward to the months to come.
In the interest of full disclosure, we call the reader's attention to the fact that Equities.com, Inc. is compensated by the companies profiled in the Spotlight Companies section. The purpose of these profiles is to provide awareness of these companies to investors in the micro, small-cap and growth equity community and should not in any way be considered as a recommendation to buy, sell or hold these securities. Equities.com is not a registered broker dealer, investment advisor, financial analyst, investment banker or other investment professional. We are a publisher of original and third party news and information. All profiles are based on information that is available to the public. The information contained herein should not be considered to be complete and is not guaranteed by Equities.com to be free from misstatement or errors. The views expressed are our own and not intended to be the basis for any investment decision. Readers are reminded to do their own due diligence when researching any companies mentioned on this website. Always bear in mind that investing in early-stage companies is risky and you are encouraged to only invest an amount that you can afford to lose completely without any change in your lifestyle. Equities has been compensated with cash, common shares and/or warrants for market awareness services provided.
DISCLOSURE: The views and opinions expressed in this article are those of the authors, and do not represent the views of equities.com. Readers should not consider statements made by the author as formal recommendations and should consult their financial advisor before making any investment decisions. To read our full disclosure, please go to: http://www.equities.com/disclaimer
Companies