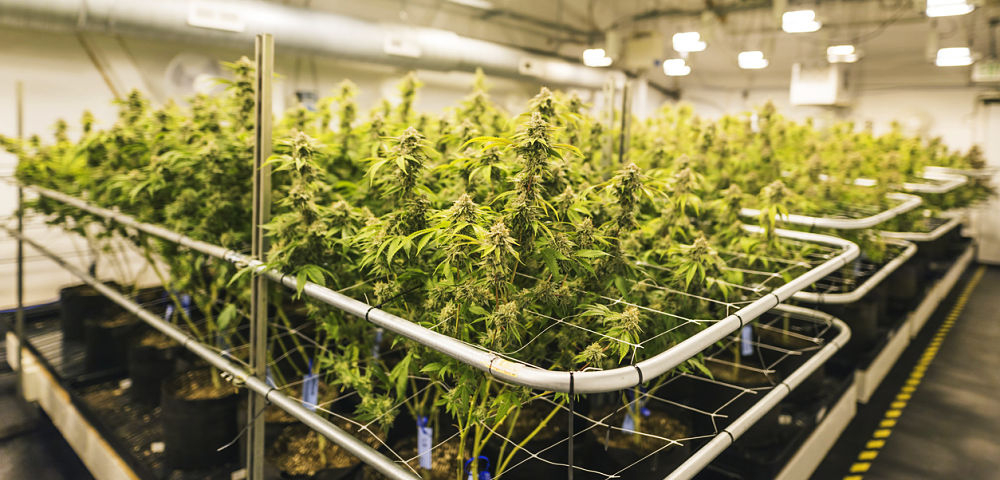 Invictus MD Strategies Corp. GENE:CA IVITF today announced the proposed spinout of its wholly-owned subsidiary, Poda Technologies Ltd. ("Poda"), by way of plan of arrangement (the "Arrangement"), in a bid to create a stand-alone entity to conduct business in the U.S. and internationally, outside of the TSXV.
Poda is a zero-cleaning vaporizer system, harnessing innovative technology that can be paired with almost any vaporizable substance including cannabis, tobacco, e-liquids, concentrates, coffee and more. Other pod-based vaporizers on the market today still require cleaning and produce significant waste. Poda vaporizers use patent-pending zero clean technology and offer biodegradable pods. Most importantly, Poda vaporizers will provide consumers with consistent performance.
As part of the Arrangement, each common share of the Company held by an Invictus Shareholder will be exchanged for one new common share of the Company and one Poda common share. Immediately after the Arrangement, the Invictus Shareholders shall be the shareholders of Poda. Each Invictus stock option will be exchanged for one new stock option of the Company and one Poda stock option. Each Invictus warrant will be exchanged for one new warrant of the Company and one Poda warrant. The Arrangement will be affected under the terms and conditions of an arrangement agreement to be entered into between Invictus and Poda (the "Arrangement Agreement").
The Company has obtained an independent comprehensive valuation report and fairness opinion (the "Report") on the Arrangement. The Report concludes that the terms of the Arrangement are fair, from a financial point of view, to the Invictus Shareholders. The fair market value of Poda, as at June 30, 2018, was determined to be approximately $1,915,000.
Following completion of the Arrangement, Poda will use its commercially reasonable efforts to apply for and obtain a listing of the Poda common shares on the Canadian Securities Exchange (the "CSE") or other Canadian stock exchange or quotation system. Management of the Company and Poda will remain the same following completion of the Arrangement.
Subject to execution of the Arrangement Agreement, and receipt of requisite corporate, regulatory and court approval, the record date for the exchange and distribution of the common shares of Poda (the "Record Date") is anticipated to be on or about September 2018.
All Invictus shareholders, of record as of the Record Date, will be issued a notice from Invictus' transfer agent, Computershare, with instructions on how to obtain the shares they are entitled to under the Arrangement.
Completion of the Arrangement is contingent on completion of closing conditions associated with the Arrangement, such as requisite corporate, regulatory and court approvals.
About Invictus
Invictus is a global cannabis company offering a selection of products under a wide range of lifestyle brands. Our integrated sales approach is defined by five pillars of distribution including medical, wholesale, international, Licensed Producer to Licensed Producer and retail.
Invictus has partnered with business leaders to convey our corporate vision, including KISS music legend and business mogul Gene Simmons as our Chief Evangelist Officer, and global branding agency Authentic Brands Group. Invictus is expanding its cultivation footprint, with two cannabis production facilities fully licensed under ACMPR in Canada and a third awaiting approval, featuring 100,000 square feet of available grow space today with 200,000 expected by the end of 2018 and 1 million by end of 2019. The Company will earmark 50 per cent of production to the medical and recreational markets, respectively. To ensure consistency in quality and supply, Invictus maintains all aspects of the growing process through its subsidiary, Future Harvest Development Ltd., a high-quality Fertilizer and Nutrients manufacturer. Invictus drives sustainable long-term shareholder value through a diversified product portfolio with over 69 Health Canada approved strains and a multifaceted distribution strategy including medial, recreational, international and retail. For more information visit www.invictus-md.com.
In the interest of full disclosure, we call the reader's attention to the fact that Equities.com, Inc. is compensated by the companies profiled in the Spotlight Companies section. The purpose of these profiles is to provide awareness of these companies to investors in the micro, small-cap and growth equity community and should not in any way be considered as a recommendation to buy, sell or hold these securities. Equities.com is not a registered broker dealer, investment advisor, financial analyst, investment banker or other investment professional. We are a publisher of original and third party news and information. All profiles are based on information that is available to the public. The information contained herein should not be considered to be complete and is not guaranteed by Equities.com to be free from misstatement or errors. The views expressed are our own and not intended to be the basis for any investment decision. Readers are reminded to do their own due diligence when researching any companies mentioned on this website. Always bear in mind that investing in early-stage companies is risky and you are encouraged to only invest an amount that you can afford to lose completely without any change in your lifestyle. Equities has been compensated with cash, common shares and/or warrants for market awareness services provided.