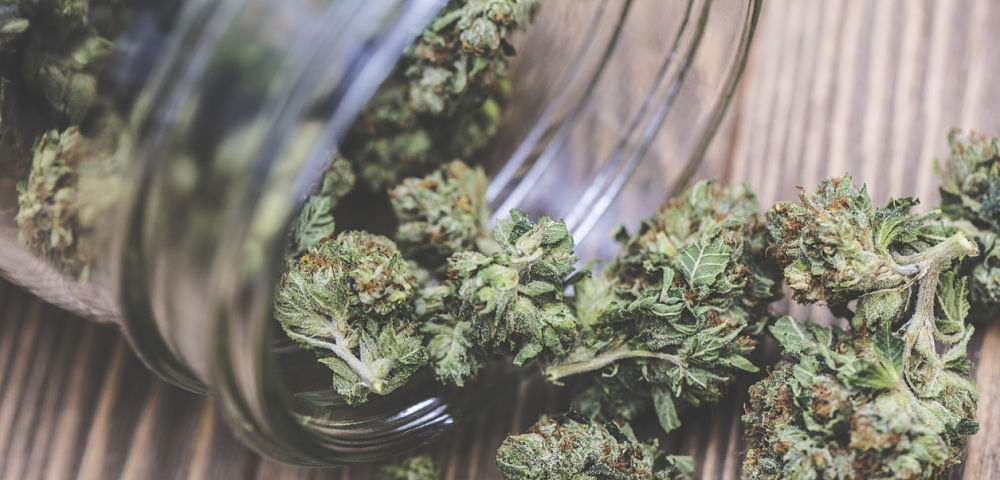 INVICTUS MD STRATEGIES CORP. GENE:CA IVITF is pleased to announce that its wholly owned subsidiary, Acreage Pharms Ltd. ("Acreage Pharms"), has received an amended license from Health Canada, under the Access to Cannabis for Medical Purposes Regulations ("ACMPR"), to include the production of bottled cannabis oil and cannabis resin, effective August 3, 2018.
Acreage Pharms' state-of-the-art closed-loop CO2 extraction process produces the highest-quality cannabis oils in the world. The system performs Subcritical and Supercritical Fluid Extraction utilizing high-pressure carbon dioxide to extract essential oils from botanicals, using specific temperatures and pressures to withdraw different components from plants. Through this extraction process, CBD and THC levels can be adjusted to ensure a diverse selection for consumers.
"We are building a robust portfolio of flower and oil products to satisfy consumer demand in both the medical and recreational markets," said Dan Kriznic, Chairman and CEO of Invictus. "Research shows CBD products are increasing in popularity, but the market is still unknown. We need to be able to adjust our product offerings as the market evolves over time."
Compared to solvent extractions, Acreage Pharms Supercritical CO2 extraction will be:
Non-Toxic and Non-Carcinogenic. Oils extracted using CO2 do not contain petroleum particles.
Safe. The system does not use potentially flammable or explosive petroleum-based solvents.
Carbon-Neutral and Environmentally Friendly. The system does not emit carbon.
Customizable. With a wide range of temperatures, pressures and flow rates to leverage, the system is capable of withdrawing full profiles of natural compounds found within cannabis.
Premium quality. The advanced system is used by top companies to extract coffee, vanilla, tea, fruit and nuts, omega-3 oils, fragrances, tobacco for e-cigarettes, hop-oil for beer, and high-grade cannabis oil.
Acreage Pharms' oil extraction and quality assurance program will be overseen by registered Pharmacist and Responsible Person in Charge, Chris Kooner, supported by a skilled technical team of PHD's and experienced cultivators.
For more information, please visit www.invictus-md.com.
About Invictus
Invictus is a global cannabis company offering a selection of products under a wide range of lifestyle brands. Our integrated sales approach is defined by five pillars of distribution including medical, wholesale, international, Licensed Producer to Licensed Producer and retail.
Invictus has partnered with business leaders to convey our corporate vision, including KISS music legend and business mogul Gene Simmons as our Chief Evangelist Officer, and global branding agency Authentic Brands Group. Invictus is expanding its cultivation footprint, with two cannabis production facilities fully licensed under ACMPR in Canada and a third awaiting approval, featuring 100,000 square feet of available grow space today with 200,000 expected by the end of 2018 and 1 million by end of 2019. The Company will earmark 50 per cent of production to the medical and recreational markets, respectively. To ensure consistency in quality and supply, Invictus maintains all aspects of the growing process through its subsidiary, Future Harvest Development Ltd., a high-quality Fertilizer and Nutrients manufacturer. Invictus drives sustainable long-term shareholder value through a diversified product portfolio with over 69 Health Canada approved strains and a multifaceted distribution strategy including medial, recreational, international and retail. For more information visit www.invictus-md.com.
In the interest of full disclosure, we call the reader's attention to the fact that Equities.com, Inc. is compensated by the companies profiled in the Spotlight Companies section. The purpose of these profiles is to provide awareness of these companies to investors in the micro, small-cap and growth equity community and should not in any way be considered as a recommendation to buy, sell or hold these securities. Equities.com is not a registered broker dealer, investment advisor, financial analyst, investment banker or other investment professional. We are a publisher of original and third party news and information. All profiles are based on information that is available to the public. The information contained herein should not be considered to be complete and is not guaranteed by Equities.com to be free from misstatement or errors. The views expressed are our own and not intended to be the basis for any investment decision. Readers are reminded to do their own due diligence when researching any companies mentioned on this website. Always bear in mind that investing in early-stage companies is risky and you are encouraged to only invest an amount that you can afford to lose completely without any change in your lifestyle. Equities has been compensated with cash, common shares and/or warrants for market awareness services provided.